Richard De La Font Agency, Inc.
TOP-RATED
Major Name Talent Booking
World-wide Service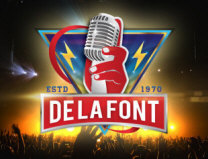 More Options!
Better selection!
Better service!
Better Business Bureau
Five Star Reviews!

Get the act you want!
Saving you time. Keeping it real.
Your business is appreciated!
Note: The design of this site is refreshingly different.
It is designed to be easy to use, easy to read, easy to navigate.
Let's get started!

AWARD WINNING COMPANY --
Richard De La Font Agency Inc Receives 2021 Best of Tulsa Award
Tulsa Award Program Honors the Achievement
TULSA October 15, 2021 -- Richard De La Font Agency Inc has been selected for the 2021 Best of Tulsa Award in the Entertainers category by the Tulsa Award Program.
Each year, the Tulsa Award Program identifies companies that we believe have achieved exceptional marketing success in their local community and business category. These are local companies that enhance the positive image of small business through service to their customers and our community. These exceptional companies help make the Tulsa area a great place to live, work and play.
Various sources of information were gathered and analyzed to choose the winners in each category. The 2021 Tulsa Award Program focuses on quality, not quantity. Winners are determined based on the information gathered both internally by the Tulsa Award Program and data provided by third parties.
The Tulsa Award Program is an annual awards program honoring the achievements and accomplishments of local businesses throughout the Tulsa area. Recognition is given to those companies that have shown the ability to use their best practices and implemented programs to generate competitive advantages and long-term value.
The Tulsa Award Program was established to recognize the best of local businesses in our community.
---
Attention: Buyers who have the budget to "go BIG".
Are you wanting to do a private VIP event for a party or corporate event?
You are at the right place!
We can make it happen for you!
In business, time is money.
Simplify the process of booking talent and save time!
Get it done the right way! Get it done, now.
What would you like for us to do for you, now?
Here is just an example of what we can do --
A VIP customer of ours wanted to have an exclusive private party on a private island in the Caribbean and wanted very special entertainment for the evening.
We made it happen!
We arranged full band performances by these three major talents for the same party:
Jon Bon Jovi, Bryan Adams and Foreigner
Three major performances at the same party!
Attendees shouted --
"Awesome! Awesome! Awesome!"
In the customer's words, "It was perfect!"

-- Foreigner, Bryan Adams, Jon Bon Jovi --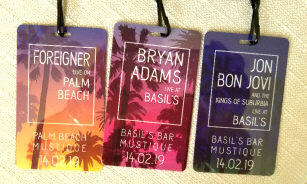 All three bookings were handled by
Richard De La Font Agency, Inc.
Let's get started for your event!