---
Submitting questions or requests

Welcome, friend. Thank you for interest!
We appreciate the opportunity to serve you!
Customer service and satisfaction have been our priorities for more than 50 years!
We want you to be GLAD you contacted us!
We will provide help and information, quickly.
We will work together with you while saving you time!
Tell us about your party or event and what help or answers you need.
Once we have your information, we will help you get things done the right way.
Once we have your basic information, we will encourage phone discussions to streamline the results you want.
You are here. So, let's get started!
Which of the below BEST describes your request? (Select A or B)

A) I am seeking information regarding a booking, such as
Pricing and availability of an artist/band.

List of affordable names for my budget.

How do I hire/book an artist/band for a live (stage) performance?

How do I hire an artist to make a (non-performance) guest appearance?

How do I submit an offer?
B) My request pertains to something else, such as
Not a performance booking:
Something not pertaining to a paid performance booking or paid non-performance appearance.

Interview request:
regarding podcast, book author, journalist, TV host, or other.

Casting:
request for TV, film, theater stage, etc.

Invitation:
for artist to attend a (non-paying) event.

Collaboration or Endorsement.

Professional concert pass:
I am a photographer, or I am with the Press, and I want a concert pass.

Solicitation:
solicitation for donation, or solicitation for artist fee discount.

Feedback/comments

Fan request:
such as autograph, shout-out, ticket refund, passes, etc.

Songwriter:
I have written a song I want to present to an artist.

Artist/Band:
I am an artist and I am seeking representation.
I am with a band and we want to join an upcoming tour.
---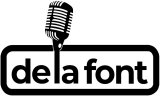 Booking Information
Music Menu
Fast Index | Home | Search
To return to the previous page,
click your browser's BACK button.

---
---
---
For professional requests, such as request for a meeting to discuss business opportunity, endorsements, casting, collaboration, theatrical bookings, etc.,
Click HERE.

For interview requests, solicitations, and non-booking fan requests,
Click HERE.
OTHER ---
Professional
Professional request for a private business opportunity meeting (US$100,000 or more)
To discuss business. For example, to discuss any of the following: a business opportunity, a possible collaboration with artist, real estate investment or purchase, fine art investment, casting for participation in a film or a stage play, writing a book, or other business-related purpose. This is to arrange a no-obligation meeting with artist or management to discuss business. This is not for social events.
Click here: Business Opportunity Meeting

All other professional requests (US$500,000 or more):
For casting in a movie/film, television, TV guest, acting role, cameo appearance, celebrity judge, webcast, podcast, recordings, endorsements, spokesperson, video games, voice-overs, commercial advertising, product commercial, theatrical/stage performance, musical collaboration, publishing project, biography, magazine feature, cookbook, etc.
Click here: Professional Requests

Interview request -- for professionals only. Not for fans.
Click here: Interviews

Solicitations for free or deeply discounted services
Click here: Solicitations

Non-booking requests: For requests NOT related to booking talent, such as fan requests.
Click here: Non-booking Requests

Feedback/Comments
Click here: Feedback

---

For Artists Only
For artists requesting a listing on this site.
(This link is For Artists Only, NOT for buyers wanting to book talent.)
Click here: For Artists Only