How To Book Jeff Dunham For Your Event
Jeff Dunham may be available for your next special event!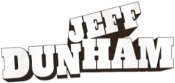 Stand-up Comic of the Year!!
Breathing life into an elderly curmudgeon, a purple creature known as a "Woozle" and a self-effacing Jalapeño, among other lovable characters, Jeff Dunham is straight man to some of the funniest partners in show business.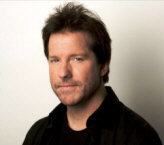 Comedic skill and impeccable technique serve as the sleight-of-hand for this ventriloquist extraordinaire.
Dunham has won several prestigious awards. These include the following: twice winner of the "Ventriloquist of the Year," "Comedian of the Year" by the TNN Music City Awards, "Comedian of the Year" by the Las Vegas Review Journal and one of the "Top 10 Showroom Entertainers" by the People's Choice Poll in Las Vegas.
Few achievements in the comedy industry come close to the honor and recognition of the American Comedy Awards. They have the reputation of spotlighting the stars of the future, with winners such as Tim Allen, Jerry Seinfeld, Brett Butler, Jeff Foxworthy and Bill Engvall to name a few. Once a year, comedy venues across the United States have the opportunity to cast their votes for the nomination of "Comedian of the Year." The winners are determined by public vote.
This veteran of performing has certainly honed his craft: performing 40 weeks and 250 dates a year in concert venues and the occasional comedy club, Jeff Dunham is one of the hardest working entertainers around.
It is the believability of Dunham's characters that endear them to audiences everywhere. His characters are so vivid, he usually opens with ten minutes of solo stand-up simply to establish himself as the hub of the wheel.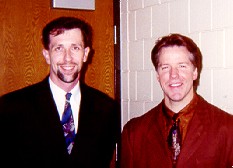 Marc Nelson of the
Richard De La Font Agency
with Jeff Dunham
Jeff Dunham may be available for your next special event!

Rating:
DG, DPG
For ratings guide, click here.

Born: ..in Texas / born nTexas
Born: ..in Dallas / born DallasTX
Born: Apr 18, 1962

Based: ..in US
Based: ..in California