Richard De La Font Agency, Inc.
Legendary 5-Star Service and Reputation
Providing Excellence in Entertainment Since 1970

BIG NAME R&B MUSIC ROSTER
Booking Big Name R&B Music Artists
Book Big Name R&B Music artists

A-List: R&B
Special Roster:
Big Name, Top-Rated
R&B Music Acts
For talent buyers who have bigger budgets
for private events.

This list of
Big Name R&B/Soul Music Artists
is a sub-category of this genre:
R&B Music Roster

For list of available genres, click: Music Menu

Although pricing fluctuates, the below names typically have fees of more than US$100,000 to more than $1 million for private/corporate performances.


---
---
These are just a few of the acts that are available. We can assist in booking practically any name act you want for your event – if the act is available and within your budget. Who do you want? Contact us with information about your organization and your event. Your business is appreciated.

Also see: Music Menu

Music Style Search - find artists who share styles

To book any of the acts or groups listed here, contact Richard De La Font Agency, Inc.

---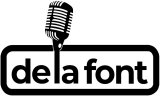 Booking Information
Music Menu
Fast Index | Home | Search

---
Web Site Design by Richard De La Font
Copyright 1997-2023 Richard De La Font Agency, Inc.. Unauthorized copying, reproduction, broadcast, use or sale of any and/or all portions of this web site is strictly prohibited. All rights reserved.
Images are for promotional use by Richard De La Font Agency only. Images may not be copied, modified or reused.
This company acts as an entertainment consultant or broker/producer and does not claim or represent itself as the exclusive agent, representative or management of the artists listed on this site.
---
Do you need to print copies?
For a special page designed for printing or e-mailing,
click HERE.

This company has been providing excellence in entertainment and customer service since 1970.
We can assist you regarding any of the following --
booking entertainment, such as major name entertainers or celebrities, booking R&B music artists, booking information on R&B music artists, or hiring a R&B music artist for your special event, or to book or hire a R&B music artist, or if you are seeking the right R&B music booking agent for corporate entertainment or for a private party.
Consider the opportunity to book R&B music artists or other entertainers for a wedding, birthday, anniversary, business meeting or convention.
If you are not a talent buyer, we are unable to provide manager or management contact information.
Contact us to book a celebrity entertainer for your private party, birthday, or wedding, or for your corporate event!
Consider this your official R&B music artists booking agency web site – The booking agent who works for you!
This is the month of June update of this page. Cost, fee and pricing are available.
This site uses a fast and efficient internal search engine to assist you in finding what you need. The following tags help it do its job --
Incorrect or alternate spelling: a-list, alist, alist r&b, alist rb, a-list r&b, big budget r&b music artists, bigger budget r&b music artists, big budget r&b, book r&b music artists, R&B, R&B bands, R&B acts, R&B groups, R&B artists, R&B band, R&B group, R&B music, R&B music bands, R&B music acts, R&B music groups, R&B music artists, R&B bands, ..R&B booking r&b music artists booking agent contact information official web site manager home page website management concert bookings, biography
Big name r&b music artists - booking agent. A big name R&B music artist may be available for your event. Book one if you can. You will have the time of your life!