How To Book David Spade For Your Event
David Spade may be available for your next special event!



Best known for his sarcastic, snide characters, David Spade found his sense of humor by being the butt of others' jokes. The shortest in the class, David was pushed around the schoolyard by boys and girls who called him a "geek," a "brainiac," a "loser." His reign as King of the Nerds ended in high school. Thanks to a popular older brother, David became a hipster simply by association and a whole new world began for him.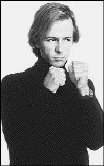 David became everyone's favorite funny guy. From school skits to talent shows to his first stand-up routine at age 18, David's humor made his life easier. It was all good. He was content to cruise through life, half-baked, just hanging. Suddenly, everything stopped. A series of tragedies – one on top of the other – changed his life and his future.
David Spade made a decision to live every day to the fullest and focus on his goal of becoming a full-time comedian. The road to stardom was bumpy. Celebrities turned on him, he had enemies, he was in danger of being fired, yet he persisted. His persistence paid off with success in "Saturday Night Live," "Tommy Boy" and "Black Sheep."
David finally had success as well as a best friend to share it with – Chris Farley. But tragedy struck again with Chris Farley's death. David was left to examine his life and decide his future for a second time.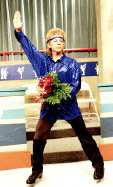 He says, "It's a brutal life out there and if you stop and focus on that, you'll just bawl all day. So I think 'Why do that when I can just screw around?'"
One of "Saturday Night Live"'s all-time favorite cast members, David Spade created such characters as "Spade in America," the sarcastic Hollywood Minute reporter of the weekend update segment, the unflappable receptionist-from-Hell, one of the various Gap Girls and the rude flight attendant who couldn't wait to tell his passengers "Ba-Bye." Other recurring characters included his uncanny impersonations of actor Michael J. Fox, cult-hero Dennis Leary, comedian Jeff Foxworthy and singer Tom Petty.
Spade's motion picture credits include "Black Sheep" and "Tommy Boy," starring opposite "SNL" alumna Chris Farley, "Reality Bites," "Coneheads," "Light Sleeper" and "P.C.U."
David Spade has performed stand-up comedy in theaters and colleges across the country. In 1990, he made his television debut on "Saturday Night Live" and was soon named the "Hot Stand-Up Comedian of the Year" by Rolling Stone magazine. David has also guest-starred on HBO's critically acclaimed "The Larry Sanders Show" and was featured on HBO's "13th Annual Young Comedians' Special."
David Spade may be available for your next special event!

For more suggestions, proceed to the next page.
Click here --
Comedians Roster
Or, click on one of the below links --
Music Menu
Fast Index
Entertainers Directory
Home