PRINTER FRIENDLY PAGE. To view this artist's HOME page, click or visit: https://www.delafont.com/comedians/larry-miller.htm **
Booking Larry Miller - Comedians - Actors - © Richard De La Font Agency, Inc. - For serious booking requests only, click here: For More Information
Larry Miller has developed a sense of style not often associated with stand-up comedians or actors.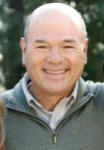 His memorable cameo as the pretentious boutique manager "sucking up" to Julia Roberts and Richard Gere in "Pretty Woman" left an impressionable mark on the industry and audiences alike as the film went on to become the smash hit of 1990.
Larry's television credits include being a regular on NBC's "Pursuit of Happiness" and ABC's comedy "Life's Work" and recurring roles on two series "Law and Order" and "Mad About You." He has regular guest appearances on "The Tonight Show" and "Late Night with David Letterman" and has had two of his own critically acclaimed specials for HBO.
Other film credits include "Necessary Roughness", "Undercover Blues", "Corrina, Corrina", "Dream Lover", "The Favor", "Waiting for Guffman" and as the voice of the Boss on the animated series "Dilbert".
Larry Miller may be available for your next special event. For booking information, click HERE!
---
Film Credits of ...
Larry Miller
Chairman of the Board (1998)
For Richer or Poorer (1997)
Dr. Katz, Professional Therapist - V. 4 (1997)
The Nutty Professor (1996)
The A-List: Volume 2 (1996)
The Computer Wore Tennis Shoes (1995)
The Favor (1994)
Dream Lover (1994)
Corrina, Corrina (1994)
Frozen Assets (1992)
Suburban Commando (1991)
Necessary Roughness (1991)
Frankenstein: The College Years (1991)
Pretty Woman (1990)
---
To book Larry Miller for your special event, contact Richard De La Font Agency, Inc.
For faster service, this is required - click on this link: https://www.delafont.com/contactselect.htm
For serious booking requests only - no exceptions. Thank you for your cooperation.