How To Book JOY BEHAR For Your Event!
Joy Behar may be available for your next special event!



"Winner of three MAC awards and a CableACE Award!"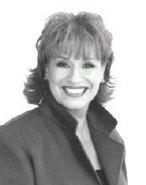 Joy Behar (bay'-har) is an American comedian, writer, and actress. She co-hosts the ABC daytime talk show The View. She hosted The Joy Behar Show on HLN from 2009 to 2011 and Joy Behar: Say Anything! on Current TV, from 2012 until the channel switched formats in August 2013. Behar's latest weekly late-night talk show, Late Night Joy, aired on TLC in 2015. She also wrote The Great Gasbag: An A–Z Study Guide to Surviving Trump World.
Joy Behar is among today's leading comic talents. Whether mixing with audiences or interviewing politicians and artists, she dives into absurd juxtapositions, her aim being not to sneer, but to uncover absurdities – especially those perpetrated by big guys on little ones. With a voice that sounds, as she says, "like I have Jimmy Hoffa in the back of my throat," she strips the varnish off pretensions.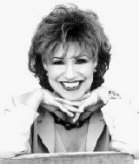 Armed with a M.A. in English education from S.U.N.Y. at Stony Brook, Behar originally began a career in the teaching field. She then set out to pursue comedy professionally, and immediately received bookings from famous New York clubs, such as Catch a Rising Star and Caroline's. Behar went on to win three MAC awards and a CableACE Award.
On television, Joy Behar starred in her own cable special and was a regular on the series, "Baby Boom", as well as the pilot, "The Rock". Other appearances include the voice of a hilariously neurotic patient on "Dr. Katz", for which she won the CableACE Award. She has been a frequent member of the discussion panel of the critically acclaimed "Politically Incorrect". Joy Behar also served as correspondent for COMEDY CENTRAL, covering the Democratic National Convention.
She hosted a popular call-in radio show on WABC for three years, where she discussed politics with a deadly humorous bent. She has also appeared in such films as "Cookie" with Peter Falk and Renee Taylor, and Joe Bologna's "Love Is All There Is" and "This Is My Life" directed by Nora Ephron and in Woody Allen's "Manhattan Murder Mystery".
Joy Behar had a successful run in the off-Broadway hit, "The Food Chain", where she earned rave reviews in the starring role. After that, she had a Broadway appearance at the Lunt-Fontanne Theatre, in Alexander Cohen's production of "Comedy Tonight" with Mort Sahl and Dorothy Loudon.
Joy Behar may be available for your next special event!

For more suggestions, proceed to the next page.
Click here --
Comedians Roster
Or, click on one of the below links --
Music Menu
Fast Index
Entertainers Directory
Home