How To Book Michael Winslow For Your Event
Michael Winslow may be available for your next special event!



"Master of Vocal Effects"
Michael Winslow is an American actor, comedian and beatboxer billed as The Man of 10,000 Sound Effects for his ability to make realistic sounds using only his voice.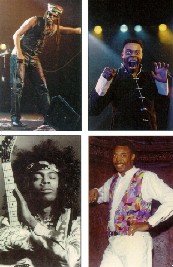 Born September 6, 1958 to Robert and Verdie Winslow in Spokane, Washington, on Fairchild Air Force Base Michael Winslow was the youngest of five brothers. His mother often tells stories about when he was a baby she would hear him imitate airplane noises, jet engines, anything that had sound – living on base, there was always a lot going on.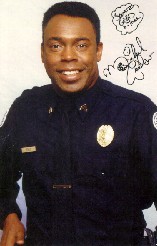 "Growing up on an Air Force Base made it difficult to have friends, so I created imaginary friends, dogs, cats, trucks, anything that would keep me occupied for the moment," says Winslow.
After high school and a brief stint at college, Michael had his first professional performance at a club/theater in Boulder, Colorado named Tulagi's. This was very exciting for him because Jimi Hendrix, The Doors, Tommy Bolin and other famous bands had played there.
He was an opening act for a group called "Nova," an Italian Rock Fusion Band. Through the grapevine he heard they were fans of Hendrix, so why not portray none other than Jimi Hendrix. He had lots of props including his mother's afro wig he borrowed from her closet. He was quite nervous, but the audience responded to his rendition of "Purple Haze" with an applause he'll never forget. That moment he knew he wanted to be an entertainer.
Michael Winslow then packed his bags and hitchhiked to Venice Beach where he would remain homeless for quite some time until finally in 1984 he got his big chance. Director Hugh Wilson and Producer Paul Maslanski came to see him perform at a Long Beach Theater where he was opening for the one and only Count Basie and his Orchestra. They were overwhelmed by his performance and so was he. They immediately wrote him into the script of the unforgettable "Police Academy 1." The movie was such a success it paved the way for other movies and commercials: "Spaceballs," "Cheech and Chong," "Gremlins," "Back to the Future 3," "Extra Large," and the list goes on.
Michael Winslow may be available for your next special event!

For more suggestions, proceed to the next page.
Click here --
Comedians Roster
Or, click on one of the below links --
Music Menu
Fast Index
Entertainers Directory
Home