The Capitol Steps may be available for your next special event!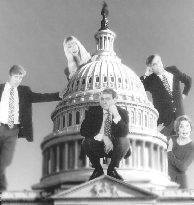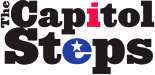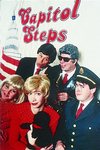 The Capitol Steps are an American political-satire group which has been performing since 1981. Most of the Capitol Steps' material parodies well-known contemporary songs, usually introduced with a short skit. The songs are interspersed with other routines, including a spoonerism routine ("Lirty Dies") near the end of each performance with innuendoes about recent scandals. They have released more than 40 albums, primarily song parodies.
Originally consisting of congressional staffers who performed around Washington, DC, the troupe is now primarily made up of professional actors and singers. The Capitol Steps have performed on PBS, public radio and in small- and medium-size venues around the United States.
The Capitol Steps are the only people in Washington who attempt to be funnier than the politicians!
The Capitol Steps perform more than four hundred shows per year all over the U.S., covering territory from Portland, Maine, to Portland, Oregon. This is musical political satire at its best!
What others say --
Creative Educational Concepts, Inc.:


"Mr. De La Font, we all thoroughly enjoyed the Capitol Steps. How about 'hilariously entertaining,' 'wonderful way to end an educational evening with top-notch entertainment.'

Personally, I just loved the cloning skit. It was absolutely silly, but thought-provoking with all that is going on and the possibilities that are out there with this issue. Anyway, everyone loved the performance. We had a great time! Thanks again for all your help and we'll keep you in mind when we need entertainment again." -- Barbara Kelly, Administrative Officer/Director


The Wall Street Journal
:

"The troupe has become a favorite on the Washington social circuit. Its political satire brings chuckles, rave reviews, guffaws, and bipartisan grins all around. The satire hits the mark."

The Washington Times
:

"Clapped like mad for the Capitol Steps! The best musical satire on Washington I've ever seen!"

Larry King, CNN
:

"They're the best. There's no one like them – no one in their league."

Bernard Shaw, CNN
:

"These people are very funny. They do comedy, they do satire – and they do it extremely well."
John McLaughlin, The McLaughlin Group
:

"Their insight and analysis are better than yours, Novak!"

Tom Clancy, Author
:

"*#!@!*! – You guys are funny!"

President George Bush
:

"The Capitol Steps make it easier to leave public life."
The Capitol Steps may be available for your next special event!

Booking The Capitol Steps:
Serious requests only.
For more suggestions, proceed to the next page.
Click here --
Comedians Roster
Or, click on one of the below links --
Music Menu
Fast Index
Entertainers Directory
Home