Marlon Wayans may be available for your next special event!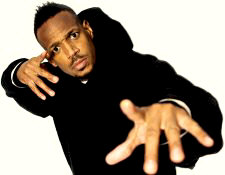 Marlon Wayans is an American actor, comedian, screenwriter, and film producer, beginning with his role as a pedestrian in I'm Gonna Git You Sucka in 1988. He frequently collaborates with his brother Shawn Wayans, as he was on The WB sitcom The Wayans Bros. and in the comedic films Scary Movie, Scary Movie 2, White Chicks, Little Man, and Dance Flick. However, Wayans had a dramatic role in Darren Aronofsky's critically acclaimed Requiem for a Dream, which saw his departure from the usual comedies.

In 2009, he appeared in G.I. Joe: The Rise of Cobra. In 2013, he had a leading role in A Haunted House and co-starred in The Heat. A Haunted House 2 was released on April 18, 2014. He also appeared in the Netflix film Naked. Marlon has partnered with former Funny or Die co-founder, Randy Adams, to create What the Funny, an online destination for urban comedy.
Marlon Wayans created the comedy competition television show, Funniest Wins, which aired on TBS in June - August 2014. In 2016, He wrote, produced and starred in Fifty Shades of Black. The film is a parody of the 2015 erotic romantic drama film, Fifty Shades of Grey. In 2017, NBC gave him his own sitcom, Marlon, for a 10-episode run. In September 2017, Marlon was renewed by NBC for a second season.
Marlon Wayans may be available for your next special event!

Booking Marlon Wayans:
Serious requests only.
For more suggestions, proceed to the next page.
Click here --
Comedians Roster
Or, click on one of the below links --
Music Menu
Fast Index
Entertainers Directory
Home