How To Book WAYNE BRADY For Your Event!
Wayne Brady may be available for your next special event!



Wayne Brady is perhaps one of the funniest comedic actors on television. His hilarious improvisational antics, paired with his ability to impersonate just about anyone, have won the laughs of many Americans on ABC's hit comedy series "Whose Line is it Anyway?"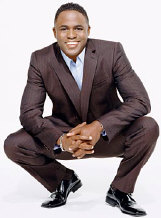 By the age of 16, Orlando native Wayne Brady had no plans of pursuing a career in entertainment. Little did he know that his chance performance in a high school play would garner rave reviews and permanently alter his long-range plans. While in Florida, Brady immersed himself in the central Florida theater community, performing in numerous stage productions, including "A Chorus Line," "Fences," "A Raisin in the Sun," "Jesus Christ Superstar" and "I'm Not Rappaport." He then moved to Los Angeles and performed at the prestigious Mark Taper Forum in its production of "Blade to the Heat," and made television guest appearances on series such as "I'll Fly Away," "Home Court" and "In the Heat of the Night."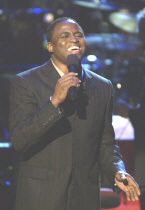 Wayne Brady also starred in and produced "The Wayne Brady Show," a primetime variety show for ABC in 2001. He was also a series regular on the syndicated sketch comedy show "Kwik Witz" for two seasons, and hosted the VH-1 comedy series, "Vinyl Justice," KABC's "Countdown to the American Music Awards," and was seen opposite Drew Carey in ABC's "Gepetto." Wayne also brought the house down in an appearance at the 2nd Annual TV Guide Awards.
In fact, the actor was so well received by the industry, that the Academy of Television Arts and Sciences invited Wayne Brady to perform solo at the 52nd Annual Emmy Awards in September 2000. The musical medley, which spoofed many of the seasons' top shows, including "The Sopranos" and "Survivor," was a hit, and as one critic said of the performance, "Brady Out-Crystaled Billy Crystal."
Wayne Brady scored a second Emmy Award nomination in 2002 for his work on "Whose Line is it Anyway" in the category of Best Individual Performance in a Variety or Musical. He has received several other accolades for his work in theater, including nominations for Best Actor in a Musical for "Cotton Patch Gospel" at the distinguished Edyth Bush Theatre. Wayne was also named Sak Theatre's 1992 Rookie of the Year for Theatre Sports/Improv.
He continues to tour the country with his own improv show, "Wayne Brady and Friends," selling out the nation's top theaters and venues.
Wayne Brady may be available for your next special event!

Rating:
DG, DPG
For ratings guide, click here.

Based: ..in US
Based: ..in California / based nCalifornia
Based: ..in Los Angeles / based LosAngelesCA