"Comedy For People Who Read or Who Know Someone Who Does"
The identity crisis of Will Durst is not helped by the media. The L.A. Times calls him, "A modern day Will Rogers." The San Francisco Examiner argues he's "the heir apparent to Mort Sahl and Dick Gregory." The Chicago Tribune hails Will Durst as a "hysterical hybrid of Hunter Thompson and Charles Osgood", but all agree he is America's premier political comic.
Will Durst is an equal opportunity offender, a bi-partisan smartass. He is a man who, in 1998, scored a political hat trick by opening for Vice President Gore and performing at both the Governor's Conference in Milwaukee and the Mayor's Convention in Reno.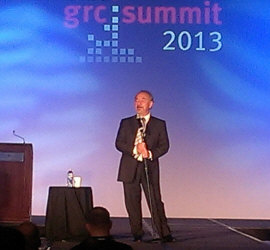 As the sacred cows set themselves up for slaughter each night at six, America cries out for a man with the aim, strength and style to swat the partisan political piñatas upside their heads. Will Durst is that man. Sweeping both sides of the aisle with a quiver full of barbs sharpened by a keen wit and dipped into the same ink as the day's headlines, Durst transcends political ties, cementing his claim as the nation's ultimate equal opportunity offender. Outraged and outrageous, Will Durst might mock and scoff and taunt, but he does it with taste.
As American as a bottomless cup of coffee, this former Milwaukeean is cherished by critics and audiences alike for the common sense he brings to his surgical skewering of the hype and hypocrisies engulfing us on a daily basis. Busier than a blind squirrel neck deep in an almond sorting warehouse, Will Durst was a contributing editor to both National Lampoon and George magazines and continues to pen frequent contributions to various periodicals such as the New York Times and his hometown San Francisco Chronicle.

This five-time Emmy nominee and host/co-producer of the ongoing award winning PBS series "Livelyhood," is also a regular commentator on NPR and CNN, and has appeared on every comedy show featuring a brick wall including Letterman, Comedy Central, HBO and Showtime, receiving 7 consecutive nominations for the American Comedy Awards Stand Up of the Year. His hobbies include the never-ending search for the perfect cheeseburger. His heroes remain the same from when he was twelve: Thomas Jefferson and Bugs Bunny.
Will Durst may be available for your next special event!

Rating:
DG, DPG
For ratings guide, click here.

Born: ..in Wisconsin / born nWisconsin
..in Milwaukee / born MilwaukeeWI
Mar 18, 1952

Based: ..in California / based nCalifornia
..in San Francisco / based SanFranciscoCA

Will's Concert Schedule – by Live Nation