Illusions - Technology - Media - Magic
Winner of four Platinum Best of Show Aurora Awards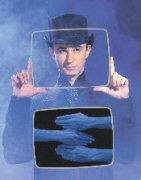 You've never seen a performer like Marco Tempest. His innovative combination of computer-generated video, music, and stagecraft creates illusions that engage the senses and stir the imagination.
Adventurer, Scientist, Showman, Dreamer and Hero... There's no one quite like Marco Tempest. His imaginative combination of computer-generated imagery, video, music and stagecraft with his unique vision of future life is creatively unique and unequalled within the performing arts.
No one else combines the incredible technical savvy with the showmanship, the physical skills and the charisma of Marco Tempest. With all that talent, it's amazing that he seems to enjoy poking fun at himself, and all those marvelous toys! Marco gets a kick out of bending reality around the edges. Is that image IN the screen, or just in front of it?
Corporate clients around the world have utilized Marco's unique talents to create customized performances that present their products in a dazzling, sophisticated interactive environment.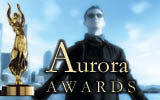 His performance style is the product of his lifelong fascination with magic and technology. At age 22, he captured the prestigious New York World Cup of Magic, which launched him into international prominence. His work is constantly changing: as computer and video technologies evolve, Marco Tempest finds captivating ways of turning technological advances into compelling illusions.
A product demonstration on a trade show floor. A sales meeting in a hotel ballroom. An industry announcement in a 15,000 seat arena. Whatever the event, whatever the venue, Marco Tempest can create the perfect experience. Build brand identity with a dazzling animation of your logo. Conduct a virtual demonstration of a new product. Invite members into a cyber-world of their own design. He will translate your communication objectives into an unforgettable experience.
Marco Tempest has created performances for clients in a variety of industries. Because clients in every industry want to give their audiences something new...something dramatic...something that makes a lasting impression.
It is one thing to be capable of mastering an age-old art, where generations have gone before, showing the way; but quite another to master an art that is being created and changed from moment to moment...making it up and mastering it as you go. This is a very special talent, given to few. Marco Tempest is one of those few.
What others say --
H.S.H. Princess Stephanie of Monaco:
"I don't know what magic will look like in fifty years, but I suspect that it will look a lot like Marco Tempest."


Arthur C. Clarke:
"Any sufficiently advanced technology is indistinguishable from magic."


AOL Bertelsmann:
"He captivates the audience, makes technology seem easy."
-- Ingo Reese, Public Relations Manager


Nissan Europe, Event Manager:
"For the international crowds...this show is perfect. It's fast paced, entertaining, very professional, and a lot of fun."


IBM:
"It really surpassed all of my expectations...one of the best shows I have ever seen."
-- Jean-Marc Hunziker, Event Manager
Special Events & Awards include --
Champions of Magic in Monaco - Television Special - ABC
Disney's Night of Magic - Television Special - HBO
The Best of Magic - Television Special - Thames Television
The New Vaudevillians - Television Special - Disney
"Dream Store" at the Sporting Club Monte-Carlo
Marco Tempest Magic European Tour 1995 (30 theatres) - Netherlands / Belgium / Switzerland
"Magic Quest", Harrah's Marina Casino Hotel - Atlantic City
"150th Anniversary Show", Queen Elizabeth II North Atlantic
1st Place at the World Cup of Magic, New York Magic Symposium - NYC
Mandrake d'Or Award, Societe de la Magie - Paris
"Annual Star of Magic Show", Hunter College Auditorium - NYC
"World Magic Convention Shows", Palais de Beaulieu in Lausanne & Dressen
"7th Grand Prix Magiques", Theatre Princess Grace - Monte Carlo
"International Stars of Magic Show", Fox Theatre - St. Louis
Marco Tempest may be available for your next special event!
For booking information, click HERE!
Rating:
DG
For ratings guide, click here.

Born: ..in Switzerland

Based: ..in New York / based nNewYork
..in New York City / based NewYorkNY