Gossamer Magic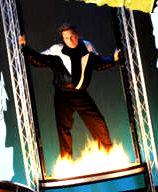 Peter Gossamer is considered a pioneer in magic. He is a highly sought-after illusionist with original concepts and a fresh approach to the art of illusion.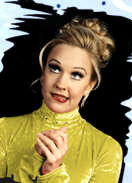 He has perfected his spellbinding performance on the most famous stages of the United States as well as through invitations to more than eleven European countries and Asia. He has made numerous appearances on television in three different languages. Peter Gossamer has been featured in casinos in Las Vegas and Atlantic City and by many cruise lines. He appeared on "The World's Greatest Magic 5."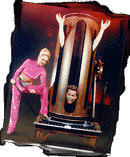 His fantastic feats of magic, combined with charismatic personality, has made this contemporary illusionist deservedly popular wherever he appears. As it has been said by one reviewer, "This ain't no Rabbit Pullin', Card Fannin', Balloon Twistin', Wand Wavin', Bird Kissin' Magic act."

Why is Gossamer Magic different? You will see original illusions, custom-tailored concepts, side-splitting comedic vignettes, moments of incredible sleight of hand, creative costume designs and first class choreography. And these are just some of the secrets to the success of Gossamer Magic! Seeing is believing! Watch for yourself and join the growing list of delighted audiences the world over!
Peter Gossamer may be available for your next special event.

Rating:
DG
For ratings guide, click here.