Rick Wilcox – Master of Illusion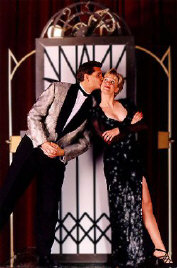 Rick and Suzan Wilcox, world-traveled entertainers, guarantee you an experience to remember! You'll be astounded by their magic, impressed by their teamwork, and amused with their comedy and audience participation.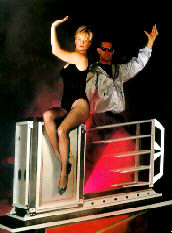 This show includes fast-paced, visually-moving magic set to music. You can have anywhere from the basic (by himself with basic illusions) to the most elaborate with the full Stage Illusion Extravaganza. The show can be customized to fit your budget.
Rick is trade-rated, by the International Brotherhood of Magicians, as one of the Top 10 Close-up Magicians in the world! He has performed throughout the world, including Las Vegas, Bally's Casino in Reno, the prestigious Magic Circle in London, the Magic Island Night Club in Houston and as a Safari performance for the natives of Kenya, Africa. Literally, thousands have been mystified with his ever expanding distinctive illusions.
Rick Wilcox has promoted products and services at numerous conventions and trade shows for such companies as Kodak, DuPont, Pepsi-Cola, Texaco, Masterlock, GE Medical Systems and Switchcraft. Using his skills in sleight of hand, he has been featured on television commercials for the Wisconsin Lottery and the J.C. Penney Stores.

As a full-time magician, Rick knows what audiences like to see in a show. Some of his feature illusions include Origami, Levitation, metamorphosis, Ultimate Separation and dozens of other top-notch audience favorites.
He spent six years as illusion manager for David Copperfield and maintains a highly professional appearance, charming and humorous personality and incredible skill as a MASTER MAGICIAN.
The Rick Wilcox Illusion shows can feature:
State-of-the-art sound system
Audience participation
Music and choreographed routines
Live-animal performances
Rick Wilcox may be available for your next special event!

Rating:
DG
For ratings guide, click here.

Based: ..in Wisconsin / based nWisconsin