Richard De La Font Agency, Inc.
Legendary 5-Star Service and Reputation
Providing Excellence in Entertainment Since 1970

Booking Aaron Neville - book r&b music artists
Book Aaron Neville
Adult Contemporary, Pop-Soul, New Orleans R&B,
Early R&B, Pop/Rock, Soul, Country-Soul, Smooth Soul,
Contemporary Gospel, Urban

Booking Information
About This Company
R&B Music Roster | Music Menu
Fast Index | Home | Search
Printable Page
---
How To Book AARON NEVILLE For Your Event!
Aaron Neville may be available for your next special event!



Ask Aaron Neville when he first knew that his voice was something special, and he has a ready answer. "It was the day I was born" he says with a little grin. "The doctor slapped me, and I said "Ah-aaaah!"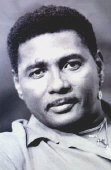 What follows is one of those classic, tremulous Aaron Neville falsettos – it may be impossible to capture on the printed page, but you've heard it before. You heard it on his classic 1966 ballad, "Tell It Like It Is," on his acclaimed records with his brothers in the New Orleans first family of rock 'n' funk, "The Neville Brothers," on his Grammy-winning hit duets with Linda Ronstadt and Trisha Yearwood, and on his A&M Records solo albums "Warm Your Heart," "The Grand Tour" and "Aaron Neville's Soulful Christmas."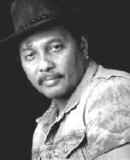 As one of the great distinctive singers of the past four decades, Aaron Neville's contradictions have long been noted: the body of a linebacker and the voice of an angel; the arms that look as if they could snap a microphone in half, coupled with the voice of an angel; the arms that look as if they could snap a microphone stand in half, coupled with a voice of startling purity, grace and even innocence. Aaron calls it "the perfect package," and even he is not immune to the spell his music can cast. "When people tell me that my voice helped them through their rough times, I know what they're talking about," he says quietly. "Because it helped me through my rough times, too."
Aaron might well be singing about that bond in "Everyday Of My Life," a gorgeous, doo-wop influenced ballad on "The Tattooed Heart." "I want to have and to hold you, inspire and console you," he sings with his usual delicacy, and it sounds as if he's aiming the words partly at a woman, partly at his audience.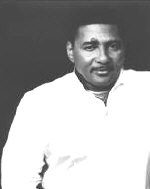 "I wanted to make a record that would be real soulful, with a little more of an R&B edge," says Steve Lindsey, who has now produced three of Aaron's albums as well as working with the likes of Peter Gabriel and Leonard Cohen. "Not a modern R&B edge – more on the level of early Aretha or Wilson Pickett." As for Aaron, his mission is, as always, simpler and purer: "I just wanted to make a good record," he says. "I don't want to just sing songs, you know? I want to sing things that people can feel, and to let them know that I feel it too."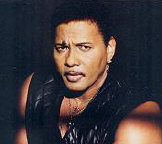 This is the kind of music he's been listening to since he was a child, growing up in the Calliope housing project in New Orleans. Living in that city was its own musical education, of course. Keeping its own lazy pace in a bend of the Mississippi River, the Big Easy has long absorbed the music of the American South, of the Caribbean, and of Africa.
Everything eventually makes its way down the river or across the sea to New Orleans, where jazz, blues, country, reggae and many other styles are simmered into a gumbo of astonishing riches. But music was also inescapable inside the Neville home: Aaron's mother and uncle were once a song and dance team, his uncle George Landry ("Uncle Jolly") led a band of Mardi Gras Indians and his father collected Nat "King" Cole records. Aaron, as the third of the four Neville Brothers, also had the influence of older siblings Art and Charles.
He loved it all, which is why he still sings it all. Aaron was embraced by Nashville when he made George Jones' "The Grand Tour" the title song to his second A&M album. "I grew up going to the movies watching Roy Rogers and Gene Autry," admits Aaron. I was a big Hank Williams fan, and later on I loved Patsy Cline. I was a cowboy. I used to yodel and everything."
There's also a tip of the hat to an old favorite of Aaron's, Bill Withers. In the early Seventies, when Bill Withers had his biggest hits, Aaron was at a low point in his career. He'd been making records since the early sixties, and had a couple of hits including "Over You" and of course, "Tell It Like It Is." But like virtually every other great New Orleans musician of the time, he wasn't the one making money off his success. Instead, he had to work on the docks, in the steel mills, wherever else he could get a job that paid the bills.
But he still sang when he had the chance – and in the small clubs where he appeared, he would perform Withers' classic hits "Ain't No Sunshine" and "Use Me."
This is a man who used prayers to St. Jude – the patron saint of lost causes – to get him through the years when it seemed as if his vocal gifts might not be enough to rescue him from the dead-end life of many of his friends. Faith sustained Aaron when his musical and personal fortunes were at their lowest, and it sustained him after he rejoined his three brothers on the infectious "Wild Tchoupitoulas" album in 1976.
It would be thirteen more years, several acclaimed but unsuccessful albums as the Neville Brothers, and countless prayers before the breakthrough: first the Neville Brothers masterful 1989 album "Yellow Moon," then Aaron's four duets with longtime fan Linda Ronstadt on her double platinum "Cry Like a Rainstorm, Howl Like The Wind," then his first solo album on A&M records, "Warm Your Heart."
Two albums, four Grammy Awards and a couple Rolling Stone magazine critics' poll victories later, Aaron remembers what it took to get him here – and so he ends each of his albums with some sort of hymn.
With every new album, Aaron Neville carries on the legacy of the greats who influenced him, and sings for the friends and relatives who didn't make it through the obstacles and the family that has stood behind him. The open, generous heart, at the core of his music is tattooed with the names, emblems, and dreams of those who came before, those who didn't make it this far, those who needed his music in the past and will need it in the future.
"They've been with me almost all my life, since I was a teenager," he says of his visible tattoos, the ones that adorn his face, his arms, his body. "And they'll be there forever." So will his music.
Hit songs include --
Everybody Plays The Fool
Tell It Like It Is
Don't Take Away My Heaven
Somewhere, Somebody
Over You
Can't Stop My Heart from Loving You
Crazy Love
Don't Fall Apart on Me Tonight
Say What's in My Heart
It's All Right
Aaron Neville may be available for your next special event!

Genre: R&B
Styles:
.Adult Contemporary. / AdultContemporary
.Pop-Soul. / PopSoul
.New Orleans R&B. / NewOrleansR&B
.Early R&B. / EarlyR&B
.Pop/Rock. / PopRock
.Country-Soul. / CountrySoul
.Smooth Soul. / SmoothSoul
.Soul. / xSoul
.Contemporary Gospel. / ContemporaryGospel
.Urban. / xUrban


Years active:
x60s, x70s, x80s, x90s, x00s, x10s, x20s

Born: ..in Louisiana / born nLouisiana
Born: ..in New Orleans / born NewOrleansLA
Born: Jan 24, 1941

Based: ..in US
Based: ..in Louisiana / based nLouisiana
Based: ..in New Orleans / based NewOrleansLA

Tag: FormerMemberOf
---
Concert Schedule – by Live Nation
Concert Schedule – by Ticketmaster

---

Booking Information
Music Menu
Fast Index | Home | Search
Frequently Asked Questions About Booking AARON NEVILLE
HOW TO BOOK AARON NEVILLE?
(i.e., how to hire AARON NEVILLE for an event)
You are currently on the official site of the Richard De La Font Agency, Inc. For more than 50 years, we have successfully helped official talent buyers around the world secure quality talent.
We welcome the opportunity to be of service to you. Let's do this the right way! Let's save you time and frustration!
Simply click on the "Booking information" link found on this page. Then, send us your request for booking information.
Include information about your plans for your event and how hiring AARON NEVILLE (or someone similar) might be of special interest.
If you decide you want to look at other names, simply include your talent-fee budget range and indicate that you want to see who else you might be able to afford with such a budget. We can send you a list of names that are affordable and in the style of music you prefer. We hope to save you time and frustration!
HOW MUCH DOES IT COST TO BOOK/HIRE AARON NEVILLE?
(i.e., what is the fee of AARON NEVILLE for an event?)
(i.e., what is AARON NEVILLE charging to perform at an event?)
Official booking fees for AARON NEVILLE, or any other celebrity, are determined based on a number of factors and may change at anytime without prior notice.

Factors influencing pricing vary and may include date, location, type of event, whether a private party or a public concert, the artist's calendar, whether the artist is on tour or not, how well tickets are selling at the artist's concerts, the current demand for the artist's music, market activity, etc.

As you might expect, the more in-demand the artist is, the more buyers are prepared to pay. Of course, this causes the artist's price to increase as the artist becomes more popular, or decrease when becoming less popular.

Exclusive agents with exclusive representation frequently quote a range instead of a specific price, since changes can occur at anytime. Generally, the artist's manager has a role in the decision to accept any particular offer from a talent buyer.

To learn the most current artist's pricing, or the estimated artist's fee for your particular event, simply click on the "Booking information" link found on this page. Then, send us your request for booking information.
IS AARON NEVILLE AVAILABLE TO WORK MY EVENT?
(i.e., what is AARON NEVILLE's availability?)
To learn the artist's current availability for your special event, simply click on the "Booking information" link found on this page. Then, send us your request for booking information.

Once we have your event/party information, we will be better able to assist you with putting your entertainment talent booking plans in place as your entertainment consultant. Let's get this done right! We look forward to working with you!
---