Visit new page >>>
AEROSMITH
How To Book AEROSMITH For Your Event!
Aerosmith may be available for your next special event!


Rock and Roll Hall of Fame
-- inducted 2001
- Hire Aerosmith -
Hits include: "Cryin'", "Deuces Are Wild",
"Falling In Love (Is Hard On The Knees)",
"I Don't Want To Miss A Thing", "Jaded",
"Livin' On The Edge", "Love In An Elevator",
"Nine Lives", "Pink", "What It Takes", "Angel",
"Just Push Play", "Water Song", "Amazing",
"Blind Man", "Taste Of India", "Angel's Eye",
"Dude (Looks Like A Lady)", "Hole In My Soul",
"Get A Grip", "What Kind Of Love Are You On",
"Walk This Way", "What Could Have Been Love",
"Lover A Lot", "Legendary Child".
How to Hire AEROSMITH For Your Event!
Popular requests:
BOOKING FEE (booking price, booking cost)
.
Grammy Award winning Aerosmith is an American rock band formed in Boston in 1970.
Their style, which is rooted in blues-based hard rock, has also incorporated elements of pop rock, heavy metal, glam metal, and rhythm and blues, and has inspired many subsequent rock artists.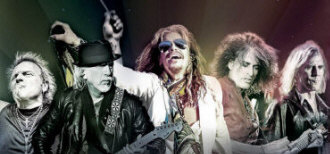 Hire Aerosmith for your festival or concert plans.
Aerosmith is sometimes referred to as "the Bad Boys from Boston" and "America's Greatest Rock and Roll Band".
Aerosmith is the best-selling American hard rock band of all time, having sold more than 150 million records worldwide, including more than 85 million records in the United States.
With 25 gold, 18 platinum, and 12 multi-platinum albums, Aerosmith hold the record for the most total certifications by an American group and are tied for the most multi-platinum albums by an American group. They have achieved twenty-one Top 40 hits on the US Hot 100, nine number-one Mainstream Rock hits, four Grammy Awards, six American Music Awards, and ten MTV Video Music Awards.
Aerosmith was inducted into the Rock and Roll Hall of Fame in 2001, and ranked number 57 and 30, respectively, on Rolling Stone's and VH1's lists of the 100 Greatest Artists of All Time.
Hire Aerosmith for your party or event!
Aerosmith may be available for your next special event!
Book Aerosmith, now!
For other great suggestions for booking music acts,
look here.

Genre: Rock 1
Genre: Rock 2
Styles:
.Classic Rock. / ClassicRock
.Pop-Metal. / PopMetal
.Heavy Metal. / HeavyMetal
.Pop/Rock. / PopRock
.Contemporary Pop/Rock. / ContemporaryPopRock
.Hard Rock. / HardRock
.Album Rock. / AlbumRock
.Arena Rock. / ArenaRock


Years active:
x70s, x80s, x90s, x00s, x10s, x20s
1970-present

Formed: ..in Massachusetts / formed nMassachusetts
Formed: ..in Boston / formed BostonMA
Formed: in 1970

Based: ..in US

Tag: Italian-American Musical Artists, ItalianAmerican