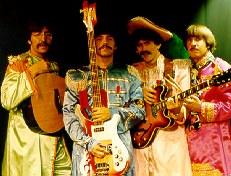 Since their inception, BackBeat has become one of the country's hottest entertainment tribute acts. With the absolutely uncanny resemblance to the Beatles and as fantastic sound-a-likes, their tribute is unlike any other!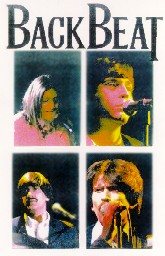 BackBeat recreates the energy, excitement and fun of the Fab Four that has proven to win over any cynic or the most discriminating Beatles fan. Proof is in the immense popularity seen in Southern California's British Night Pubs where the band has been extremely well received by native Brits. Their shows have been attended by Beatle fans from all over the world!
Fans of BackBeat include George Harrison's sister, Louise Harrison, John Lennon's ex-wife Cynthia Lennon and Alan White, former drummer of John Lennon's "Plastic Ono" band.
This show covers the Beatles' material from 1960 to 1970. All sets include costume changes and make-up to help reflect the evolution of the Beatles' career. The era changes are accomplished by incorporating the use of authentic replicas of musical instruments and equipment used by the Beatles.
This is the one Beatles Tribute Band you won't want to miss!
BackBeat may be available for your next special event!

Genre: Rock 1
Genre: Tribute
Styles:
.Rock & Roll.
.Classic Rock. / ClassicRock
.British Invasion. / BritishInvasion
.British Psychedelia. / BritishPsychedelia
.Psychedelic. / xPsychedelic
.Merseybeat. / xMerseybeat
.Pop/Rock. / PopRock
.Britpop. / xBritpop
.Folk-Rock. / FolkRock
.Tribute. / xTribute
Years active:
x90s, x00s
Based: ..in US
Based: ..in California / based nCalifornia