How To Book BOZ SCAGGS For Your Event!
Boz Scaggs may be available for your next special event!



Hits include: "Lido Shuffle",
"Look What You've Done To Me",
"Lowdown", "It's Over", "Dinah Flo",
"Breakdown Dead Ahead", "Miss Sun",
"Heart of Mine", "What Can I Say",
"Hollywood", "Hard Times", "JoJo",
"We Were Always Sweethearts",
"Near You", "I'll Be the One",
"Cool Running", "Some Change".
How to Hire BOZ SCAGGS For Your Event!
Popular requests:
BOOKING FEE (booking price, booking cost).
GRAMMY AWARD winning William Royce "Boz" Scaggs is an American singer, songwriter, and guitarist.
Rock guitarist William "Boz" Scaggs met fellow musician Steve Miller while attending prep school in Texas, joining Miller's first group, the Marksmen, in 1959 as lead singer. The friends later attended the University of Wisconsin together, performing in several blues/rock bands during school.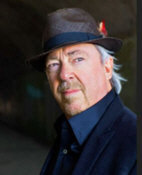 Hire Boz Scaggs for a company's special event!
After college Boz Scaggs returned to Texas and later traveled to Europe, performing alone or in groups throughout his itinerant years. In 1967, he returned to the United States and moved to San Francisco, joining Miller's new band, the Steve Miller Band.
After performing on the first two Steve Miller Band albums, "Children of the Future" and "Sailor," both released in 1968, Boz Scaggs left the increasingly popular psychedelic blues-rock band to begin a solo career. Signing to Atlantic, he released his eponymous debut later that same year, backed by the Muscle Shoals Band and with guest guitar work by Duane Allman.
Hire Boz Scaggs for a memorable evening of excellent entertainment!
Unfortunately, the blues-driven album was more welcomed by critics than fans, prompting Boz Scaggs to move to Columbia for his 1971 follow-up "Moments," produced by Glyn Johns (Led Zeppelin). Once again critics praised Scaggs talent, but the general public overlooked his record, a pattern continued for the next few releases. Columbia's patience paid off in 1976 when "Silk Degrees" reached No. 2 on the charts thanks to the singles "Lowdown" and "Lido Shuffle." His next two albums reached the Top 10 as well.
Now a recognized blues-rock singer-songwriter, Boz Scaggs returned in 1988 with "Other Roads," later joining Donald Fagen's New York Rock and Soul Revue in 1992. After moving to Virgin, Scaggs released the acclaimed "Some Change" in 1994 and "Come On Home" in 1997.
Hire Boz Scaggs for your party or event!
Boz Scaggs may be available for your next special event!
Book Boz Scaggs, now!
For other great suggestions for booking music acts, look here.

Genre: Rock 1
Styles:
.Blue-Eyed Soul. / BlueEyedSoul
.Soft Rock. / SoftRock
.Pop/Rock. / PopRock
.Contemporary Pop/Rock. / ContemporaryPopRock
.Album Rock. / AlbumRock
.Adult Contemporary. / AdultContemporary
.Blues-Rock. / BluesRock
.Jazz-Rock. / JazzRock


Years active:
x60s, x70s, x80s, x90s, x00s, x10s, x20s
1963-present

Born: ..in Ohio / born nOhio
Born: ..in Canton / born CantonOH
Born: Jun 8, 1944

Raised: ..in Texas / nTexas
Raised: ..in Dallas / DallasTX

Based: ..in US
Based: ..in California / based nCalifornia
Based: ..in San Francisco / based SanFranciscoCA