Richard De La Font Agency, Inc.
Legendary 5-Star Service and Reputation
Providing Excellence in Entertainment Since 1970

Booking Brian McKnight - book r&b music artists
Book Brian McKnight
Adult Contemporary, Adult Contemporary R&B,
Contemporary R&B, Quiet Storm, Urban

Booking Information
About This Company
R&B Music Roster | Music Menu
Fast Index | Home | Search
Printable Page
---
How To Book BRIAN McKNIGHT For Your Event!
Brian McKnight may be available for your next special event!



How to Hire BRIAN MCKNIGHT For Your Event!
Brian McKnight (born June 5, 1969) is an American singer, songwriter, actor, record producer, radio host and multi-instrumentalist. He is most recognized for his strong head voice and high belting range.
His discography includes 15 studio albums (including two Christmas albums), six compilation albums, more than 40 singles, and 19 music videos. McKnight has sold more than 25 million albums worldwide.
His expansive repertoire has always been rooted in the gospel and jazz on which he was weaned while growing up in Buffalo, New York – reared in a musical family that includes older brother Claude McKnight, a founding member of the vocal group, Take 6.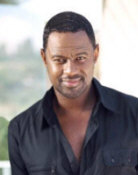 Hire Brian McKnight for your festival or concert plans.
A talent of prodigious proportions early on, Brian McKnight was proficient on keyboards, guitar and trumpet by high school years and leading his first band, a jazz-fusion unit at the age of 17. After tenure at Oakwood, a Christian College in Huntsville, Alabama, he met longtime co-writing partner Brandon Barnes and began recording demos. He signed with the Mercury label at age 19.
His first album, 1992's "Brian McKnight" (which featured the classic ballad, "One Last Cry"), and 1995's "I Remember You" (which included the sterling cover of Van Morrison's "Crazy Love"), achieved platinum status.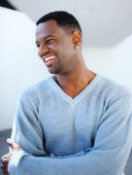 Hire Brian McKnight to entertain your company's special event.
He produced tracks for Boyz II Men's "Christmas Interpretations," scored a Top 3 duet with Vanessa Williams' "Love Is," sang on Quincy Jones' "Q's Jook Joint," appeared on the soundtrack of "The Addams Family," performed "Signed, Sealed, Delivered (I'm Yours)" on the NBA "AT 50" compilation, recorded with Diana King the title track of the Academy Award-winning Muhammad Ali documentary, "When We Were Kings," and has produced Take 6, Chico DeBarge, and Xscape among others.
McKnight's blossoming brand power was in full effect in 1998 when Motown, Mercury's sister label, released Anytime. Collaboration-choked with such A-list players as songwriter Diane Warren, Mary J. Blige, and the Trackmasters production team, the LP's combustive first single, the top 20 pop hit, "You Should Be Mine," a collaboration with hip-hop superstar Sean "Puffy" Combs, immediately took off.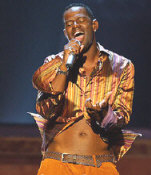 Hire Brian McKnight to entertain at that special anniversary.
However, it was McKnight's own "Anytime," the album's elegant, solemnly soulful title track, that sparked a chart and sales run unprecedented in McKnight's career. "Anytime" garnered 11 award nominations – including 2 Grammys (Pop and R&B Male Singer categories), American Music Award, MTV Music Award, Image Award, and Blockbuster Award – and received a Soul Train Award for Best Male Singer. A triumphant concert tour showcased McKnight as fans had never before witnessed under the white hot lights: dynamic, unusually self-assured, and funny.
Brian McKnight closed out 1998 with "Bethlehem," his very first collection of Christmas songs. He also participated in the inspirational soundtrack from the Dreamworks animated epic "Prince of Egypt" and the accompanying NBC-TV special. Mid-1999 saw McKnight duet with superstar Mariah Carey, a longtime McKnight fan, on the track "Whenever You Call," featured on Carey's multi-platinum #1's album package.
In 2004, McKnight co-wrote the song "Wait" with Australian soul artist Guy Sebastian, which appeared on Sebastian's Beautiful Life album.
In January 2018, Brian McKnight was nominated for two NAACP Image Awards. He was nominated for Outstanding Male Artist and Outstanding Album for Genesis (alongside Bruno Mars, Charlie Wilson, Kendrick Lamar, Jay-Z and Mary J Blige).
Hits include:
Anytime
Back At One
You Should Be Mine (Don't Waste Your Time)
One Last Cry
Crazy Love
Love of My Life
The Way Love Goes
Hold Me
On The Down Low
The Only One For Me
6, 8, 12
Still In Love
Stay or Let It Go
Still
Find Myself In You
Used To Be My Girl
What's My Name
Shoulda, Woulda, Coulda
What I've Been Waiting For
Fall 5.0
Temptation
Hire Brian McKnight for your party or event!
Brian McKnight may be available for your next special event!
Book Brian McKnight, now!
For other great suggestions for booking music acts,
look here.

Genre: R&B
Styles:
.Adult Contemporary. / AdultContemporary
.Adult Contemporary R&B. / AdultContemporaryR&B
.Contemporary R&B. / ContemporaryR&B
.Quiet Storm. / QuietStorm
.Urban. / xUrban


Years active:
x90s, x00s, x10s, x20s
1988-present

Born: ..in New York / born nNewYork
Born: ..in Buffalo / born BuffaloNY
Born: Jun 5, 1969

Based: ..in US
Based: ..in California / based nCalifornia
Based: ..in Los Angeles / based LosAngelesCA
---
Concert Schedule – by Ticketmaster
Concert Schedule – by Live Nation

---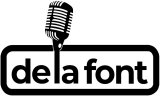 Booking Information
Music Menu
Fast Index | Home | Search
Frequently Asked Questions About How To Hire BRIAN McKNIGHT for a private party or special event.
HOW TO BOOK BRIAN McKNIGHT?
(i.e., how to hire BRIAN McKNIGHT for an event)
You are currently on the official site of De La Font Agency. For more than 50 years, we have successfully helped official talent buyers around the world secure quality talent.
We welcome the opportunity to be of service to you. Let's do this the right way! Let's save you time and frustration!
Simply click on the "Let's Get Started!" link found on this page. Then, send us your request for booking information.
Include information about your plans for your event and how taking steps to hire BRIAN McKNIGHT (or someone similar) might be of special interest.
If you decide you want to look at other names, simply include your talent-fee budget range and indicate that you want to see who else you might be able to afford with such a budget. We can send you a list of names that are affordable and in the style of music you prefer. We hope to save you time and frustration!
HOW MUCH DOES IT COST TO BOOK/HIRE BRIAN McKNIGHT?
(i.e., what is the booking fee to hire BRIAN McKNIGHT for an event?)
(i.e., what is BRIAN McKNIGHT booking fee to perform at an event?)
Official booking fees for BRIAN McKNIGHT, or any other celebrity, are determined based on a number of factors and may change at anytime without prior notice.

Factors influencing pricing vary and may include date, location, type of event, whether a private party or a public concert, the artist's calendar, whether the artist is on tour or not, how well tickets are selling at the artist's concerts, the current demand for the artist's music, market activity, etc.

As you might expect, the more in-demand the artist is, the more buyers are prepared to pay. Of course, this causes the artist's price to increase as the artist becomes more popular or decrease when becoming less popular.

Exclusive agents with exclusive representation frequently quote a range instead of a specific price, since changes can occur at anytime. Generally, the artist's manager has a role in the decision to accept any particular offer from a talent buyer.

To learn the most current artist's pricing, or the estimated artist's fee for your particular event, simply click on the "Let's Get Started!" link found on this page. Then, send us your request for booking information.
IS BRIAN McKNIGHT AVAILABLE TO WORK MY EVENT?
(i.e., what is BRIAN McKNIGHT's availability?)
To learn the artist's current availability for your special event, simply click on the "Let's Get Started!" link found on this page. Then, send us your request for booking information.

Once we have your event/party information, we will be better able to assist you with putting your entertainment talent booking plans in place as your entertainment consultant. Let's get this done right! We look forward to working with you!
---