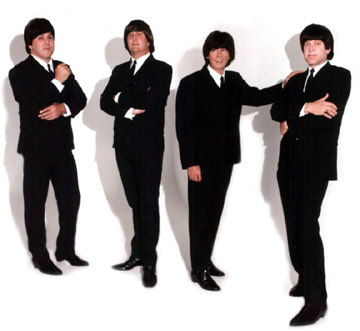 Come Together uses authentic replicas of guitars, amplifiers, drums and costumes as used by The Beatles. These very professional musicians perform a mesmerizing recreation of an authentic Beatles' concert right down to the Liverpool dialect!
They cover Beatles' material from 1963 to 1966 with a few extra surprises.
The group has performed to SRO crowds at fairs, festivals, corporate events, concerts and special events of all types. Enjoy the excitement stirred by the lads who call themselves – Come Together. Let us take you back!!
Come Together may be available for your next special event!

Genre: Rock 1
Genre: Tribute
Styles:
.Rock & Roll.
.Classic Rock. / ClassicRock
.British Invasion. / BritishInvasion
.British Psychedelia. / BritishPsychedelia
.Psychedelic. / xPsychedelic
.Merseybeat. / xMerseybeat
.Pop/Rock. / PopRock
.Britpop. / xBritpop
.Folk-Rock. / FolkRock
.Tribute. / xTribute
Based: ..in Oklahoma / based nOklahoma