How To Book DAVE MATTHEWS BAND For Your Event!
The Dave Matthews Band may be available for your next special event!


GRAMMY AWARD winning Dave Matthews Band (also known by the initials DMB) is an American rock band formed in Charlottesville, Virginia, in 1991.
The band's founding members were singer-songwriter and guitarist Dave Matthews, bassist Stefan Lessard, drummer and backing vocalist Carter Beauford, violinist and backing vocalist Boyd Tinsley, and saxophonist LeRoi Moore. As of 2022, Matthews, Lessard, and Beauford are the only remaining founding members still performing with the band.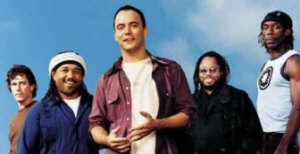 Hire Dave Matthews Band for your company's special event!
The band won the 1996 Grammy Award for Best Rock Vocal Performance by a Duo or Group for "So Much to Say".
A jam band, Dave Matthews Band is renowned for its live shows. The band is known for playing songs differently each performance; this practice has become a staple of their live shows since the early 1990s.
The Dave Matthews Band formed in 1991, when vocalist/guitarist Dave Matthews decided to put some songs he had written on tape. Instead of simply recording himself with a guitar, he opted to bring in some instrumental help to give his musical ideas more depth.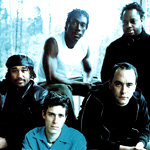 Hire Dave Matthews Band.
Dave found assistance in drummer Carter Beauford and saxophonist LeRoi Moore, who were both accomplished jazz musicians in the local Charlottesville music scene. Based on the recommendation of distinguished local jazz guru John D'earth, 16-year-old musical prodigy Stefan Lessard came on board to play bass. Completing the band was keyboard player Peter Griesar, who left the band after a couple of years, as well as the talented and classically trained violinist, Boyd Tinsley.
The first official gig for the newly conceived Dave Matthews Band was May 11, 1991, at a private rooftop party in Charlottesville. Its first public show was at the city's 1991 Earth Day Festival. Local weekly gigs soon followed, and within a little time, word of the band's contagious new sound spread like wildfire throughout the region. Clubs started to fill, tours began to cover more territory, and the fan base grew at an incredible rate.
On November 9, 1993, DMB released its first album, "Remember Two Things," on its Bama Rags label. The album was recorded live at The Muse Music Club on Nantucket Island, in August of 1993. The album debuted on College charts as the highest independent entry, and went on to be certified gold by the RIAA – a significant accomplishment for an independent album. Meanwhile, the band kept touring and its fan base continued to grow. By allowing fans to tape shows for their personal use, DMB created a highly interactive community that continues in spirit today.
During the first part of 1994, Dave Matthews Band recorded its RCA debut, "Under the Table and Dreaming." Just before the album's release on September 27, 1994, Dave Matthews Band hit the road for their first official national tour. The tour lasted well over a year and included sold out theater dates across the country, a trip to Europe, and two summers playing on the main stage of HORDE. By the fall of 1995, when the band returned to the studio to record its next album, "Under the Table and Dreaming" had been certified four times platinum by the RIAA.
"Crash," Dave Matthews Band's second album for RCA, was released on April 30, 1996, and debuted at number two on the Billboard 200 chart. The band continued with a steady schedule of touring throughout 1997, headlining sold-out amphitheater dates across North America. DMB, though elevated to the level of national pop stardom, continued to do things precisely as it had from day one: organically, with a grass roots mentality.
On October 28, 1997, Bama Rags/RCA label released an official double-disc live Dave Matthews Band album, entitled "Live at Red Rocks 8-15-95." Without any marketing or promotion, "Live at Red Rocks" debuted at number three on the Billboard 200 chart and was instantly certified platinum. Dave Matthews Band had grown from a grass roots phenomenon to one of the hottest bands in America.
On April 28, 1998, RCA released Dave Matthews Band's third studio album, "Before These Crowded Streets." The critically acclaimed recording debuted at number one on the Billboard 200 chart; it was the band's strongest debut to date. DMB spent the following year and a half on the road, selling out stadiums, arenas, and amphitheaters across the country.
On January 19, 1999, Bama Rags/RCA released "Live at Luther College: An Acoustic Performance by Dave Matthews and Tim Reynolds." Tim Reynolds was a guest guitarist on all of the Dave Matthews Band albums, and toured with the band as a guest musician. Dave Matthews and Tim Reynolds toured as an acoustic duo during the winters of '96, '97, and '99.
The third installment in this ongoing live album series, "Listener Supported," was released by Bama Rags/RCA on November 23, 1999. The album was recorded live at New Jersey's Continental Airlines Arena in September 1999, and a video of the performance, also titled Listener Supported, was released at the same time. The double-disc album was quickly certified double-platinum, and the video has sold more than a million copies as well.
The band spent much of 2000 on tour, finishing as the top-grossing touring band in the U.S. Dave Matthews joined legendary producer Glen Ballard in Los Angeles to fine-tune song arrangements for a new album, and the pair wound up co-writing 12 new songs in a matter of days. From this explosion of creative chemistry came the band's album, "Everyday," released February 27, 2001. Matthews plays electric guitar for the first time, and Ballard helped the band focus and tighten their arrangements, resulting in their strongest and most finely-crafted album yet.
On September 24, 2017, Dave Matthews Band organized and hosted "A Concert for Charlottesville: An Evening of Music and Unity", a free concert to raise funds for the victims killed and injured during the Unite the Right rally held from August 11–12, 2017. Other artists who performed included Cage the Elephant, Coldplay, The Roots, Brittany Howard, Pharrell Williams, Chris Stapleton, Ariana Grande, Justin Timberlake, and Stevie Wonder.
Hit songs include --
Why I Am
Where Are You Going
What Would You Say
Everyday
American Baby
Too Much
Grey Street
Don't Drink The Water
So Much To Say
I Did It
Satellite
Stay (Wasting Time)
Crush
Rapunzel
The Space Between
Grace is Gone
Dreamgirl
Funny the Way It Is
You and Me
Mercy
If Only
Again and Again
Come Tomorrow
Hire Dave Matthews Band for your party or event!
Dave Matthews Band may be available for your next special event!
Book Dave Matthews Band, now!
For other great suggestions for booking music acts, look here.

Genre: Rock 1
Genre: Rock 3
Styles:
.Adult Alternative Pop/Rock. / AdultAlternativePopRock
.American Trad Rock. / AmericanTradRock
.Alternative/Indie Rock. / AlternativeIndieRock
.Jam Bands. / JamBands
.Funk Rock. / FunkRock


Years active:
x90s, x00s, x10s, x20s
1991-present

Dave Matthews --
Born: ..in South Africa
Born: ..in Johannesburg
Born: Jan 9, 1967

Band --
Formed: ..in Virginia / formed nVirginia
Formed: ..in Charlottesville / formed CharlottesvilleVA
Formed: in 1991

Based: ..in US