How To Book The Fab Four For Your Event
The Fab Four may be available for your next special event!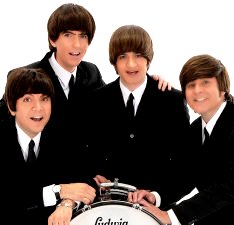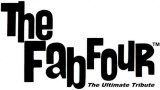 Using the same kind of equipment and instruments that the originals used, from Rickenbacher guitars to the vintage Vox sound system, The Fab Four recreate an authentic sound that is synonymous with the British invasion.
Besides their uncanny resemblance, The Fab Four bring their British accents and quick wit humor to the stage, making you feel a part of their show. The band takes you on a magical journey through the Beatles' entire career from 1963 through1970, covering more than 200 songs!
The 'Early Beatles' set has the lads dressed in velvet collar suits performing songs that started 'Beatlemania', such as "I Want To Hold Your Hand," "She Loves You," and "Twist and Shout." This set also includes songs from the movies "A Hard Days Night" and "Help!"
For the psychedelic set, The Fab Four appear wearing the vibrant Sgt. Pepper suits and perform songs such as "Penny Lane," "Lucy In The Sky With Diamonds," and "Strawberry Fields Forever."
The later (Abbey Road) era has the boys in casual attire performing the songs "Back In The U.S.S.R.," "Come Together," "Get Back," "Hey Jude" and more!
With The Fab Four everything you hear is being played – live on stage! This is made possible by the fact that 3 of the 4 members switch to play keyboards at different times during the show.
When the lads take the stage, the audience roars as if they actually are seeing and hearing the real thing. Midway through this show, patrons seldom can keep to their seats – they must dance! This is a theatrical/musical extravaganza – a show not to be missed if you are truly a Beatles' fan.
Entertainment directors will appreciate their professionalism, punctuality and cooperation in promoting shows. On stage energy and musicianship are outstanding! Their visual look is authentic. Their performances are exciting!

For more suggestions, proceed to the next page.
Click here --
Rock Music Roster or Tribute Music Roster
Or, click on one of the below links --
Music Menu
Fast Index
Entertainers Directory
Home