How To Book GEORGE BENSON For Your Event!
George Benson may be available for your next special event!



How to Hire GEORGE BENSON For Your Event!
Popular requests:
BOOKING FEE (booking price, booking cost).
GRAMMY AWARD winning George Benson is an American guitarist, singer, and songwriter. He began his professional career at the age of 19 as a jazz guitarist.

A former child prodigy, Benson first came to prominence in the 1960s, playing soul jazz with Jack McDuff and others. He then launched a successful solo career, alternating between jazz, pop, R&B singing, and scat singing. His album, Breezin', was certified triple-platinum, hitting no. 1 on the Billboard album chart in 1976. His concerts were well attended through the 1980s, and he still has a large following. Benson has won ten Grammy Awards and has been honored with a star on the Hollywood Walk of Fame.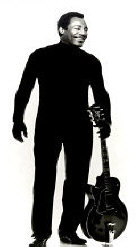 Hire George Benson for your festival or concert plans!
From hard bop guitarist to R&B/pop superstar, George Benson has worn a wide variety of hats over the years. R&B lovers know him as the guitar-playing vocalist who is responsible for such hits as "Give Me The Night" and "Turn Your Love Around," while the jazz world continues to treasure his classic instrumental albums of the 1960s and early 1970s. It goes without saying that Benson's million-selling "Breezin'" album of 1976 practically defined the NAC, quiet storm, and contemporary jazz radio formats.
Because the guitarist/singer is so diverse and unpredictable, one never knows what he will do from one album to the next. On "Absolute Benson," the eight-time GRAMMY-winner surprised us once again by emphasizing instrumental music. While his previous album, 1998's "Standing Together," was full of R&B/pop singing, only three of "Absolute Benson"'s nine songs find him providing vocals. Everything else on the album is instrumental.
Hire George Benson for that very special event or occasion!
Born in Pittsburgh, George Benson fell in love with a variety of music as a child and was only eight when he first sang in a local nightclub. As a guitarist, his primary influences were Charlie Christian and Wes Montgomery. But by the time organist Jack McDuff hired a 19-year-old Benson as a sideman in 1962, it was clear that he had become quite distinctive and recognizable himself.
George Benson's first album as a leader, 1964's "The New Boss Guitar of George Benson" on Prestige, was in the hard bop/soul-jazz vein and was followed by the critically-acclaimed, John Hammond-produced straight-ahead albums he recorded for Columbia in 1965 and 1966.
- Hire George Benson -
When one thinks of improvisers who defined straight-ahead jazz guitar in the 1960s, Benson's name is inevitably mentioned along with Montgomery, Kenny Burrell, and Grant Green. But he was never a jazz purist, and his love of R&B, rock, and pop became increasingly evident when he joined forces with producer Creed Taylor – first at A&M in the late 1960s, then at Taylor's CTI label from 1971-1975. While Benson was still best known as a jazz instrumentalist during that period, he didn't hesitate to incorporate funk, soul, and rock rhythms or interpret the hit soul, pop, and rock songs of the day.
It was in 1976 that George Benson took the plunge and became a superstar in the pop and R&B worlds thanks to the platinum "Breezin'," which soared to #1 on the pop charts and contained his GRAMMY-winning hit recording of Leon Russell's "This Masquerade." For the first time, Benson was enjoying worldwide mass appeal.
- Hire George Benson -
In the late 1970s and 1980s, Benson emphasized vocals and enjoyed one major R&B/pop smash after another, including "The Greatest Love of All" and a remake of The Drifters' "On Broadway," "Give Me The Night," "Turn Your Love Around" and the Kashif-produced "Inside Love," among others.
The 1990s found George Benson rejoining LiPuma, who had produced Benson's Warner Bros. recordings throughout the '70s and '80s-at GRP Records. Together they offered a modern vision of contemporary jazz on the 1996 gem "That's Right." They also collaborated on 1998's "Standing Together," which again showcased Benson's chops while bringing in elements of hip-hop and Caribbean rhythms.
Throughout his career, George Benson has embraced everything from straight-ahead jazz to contemporary jazz to R&B/pop vocals. Through it all he has demonstrated that creativity and commercial success aren't mutually exclusive.
Hit songs include --
Show Me The Love
Give Me The Night
Turn Your Love Around
On Broadway
The Greatest Love of All
Inside Love (So Personal)
Love Ballad
This Masquerade
Lady Love Me (One More Time)
Love All The Hurt Away
Song For My Brother
I Just Wanna Hang Around You
Let's Do It Again
Love X Love
Kisses In The Moonlight
20/20
Never Give Up On A Good Thing
Shiver
Standing Together
Twice The Love
Hire George Benson for your party or event!
George Benson may be available for your next special event!
Book George Benson, now!
For other great suggestions for booking music acts, look here.

Genre: Jazz
Styles:
.Smooth Jazz. / SmoothJazz
.Crossover Jazz. / CrossoverJazz
.Instrumental Pop. / InstrumentalPop
.Contemporary Jazz. / ContemporaryJazz
.Hard Bop. / HardBop
.Pop. / xPop

Years active:
x60s, x70s, x80s, x90s, x00s, x10s, x20s
1964-present

Born: ..in Pennsylvania / born nPennsylvania
Born: ..in Pittsburgh / born PittsburghPA
Born: Mar 22, 1943

Based: ..in US
Based: ..in New Jersey / based nNewJersey
Based: ..in Englewood / based EnglewoodNJ

Tag: .Orchestra charts available. / OrchestraCharts