How To Book GLORIA GAYNOR For Your Event!
Gloria Gaynor may be available for your next special event!



"The First Lady of Disco"
"The Queen of the Discos"
Musical icon, Gloria Gaynor, was first discovered by yet another legend, Clive Davis, formerly head of MGM Records. Clive had auditioned Gloria three times before signing her. That third time was a charm that gave birth to a legend that continues to cross generations like no other.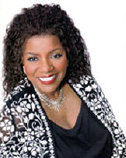 Pop culture never could say goodbye to the woman who is still as strong and well-known as her anthem for the ages, and for ages to come – "I Will Survive." She is the official Queen of the Discos, chosen by the American National Association of Discotheque DJ's in 1976 in New York.
Gloria is just as busy performing now as she was in the 70s, 80s and 90s. And now with the Millennium, she is hotter than ever!! She appeared in a two week stint on Broadway in the longest running musical revue, "Smokey Joe's Cafe." She also performs in more than 80 countries a year and makes appearances at international entertainment and sporting events, such as VH-1's "Behind The Music" and a Phoenix Mercury WNBA game.

The French World Cup Soccer Team appointed her as their "Godmother" because of her inspiring, uplifting music. "I Will Survive" became their anthem after they won the coveted World Cup for soccer.
Numerous dignitaries have had the pleasure of seeing her perform, including President Clinton, Princess Grace, Prince Rainier and Pope John Paul II.
The first and only Grammy Award for "Best Disco Recording" was given to Gloria Gaynor in 1980. She was also the first to record an album especially for clubs, "Never Can Say Goodbye," and the first to do a mega-extended dance medley party mix, releasing 12" dance singles like "Most of All" and "Anybody Wanna Party" that are now high-end collectors' items.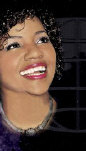 Gloria has proven to be a multimedia success with the release of her autobiography, "I Will Survive," a revelatory trip through life's journey of hard lessons, tough times and survival. Her album "I Will Survive: The Gloria Gaynor Anthology" is a pulsating collection, produced by dance music arbiter Chin. It goes beyond the disco category that defined her singles and albums at the time of their original release between 1975 and 1981. The album was released in France in January 1999.
Also released in 1999 in Europe was her double-platinum, "It's My Time," which has the new French Soccer Team version of "I Will Survive," This new version has a life of its own and is now being adopted all over the world as an anthem or 'fight' song for sports teams!!
If that isn't enough, Gloria has been compared to a modern day Audrey Hepburn. Her numerous charity events include the United Cerebral Palsy Organization, The Rita Hayworth Gala For Alzheimer's, Revlon's Annual Walk For Life, The Michael Bolton Foundation, and the list goes on. She's also involved in helping underprivileged children in the inner-cities, inspiring them and teaching them to use their skills in overcoming the many challenges and obstacles that they face. Her humanitarian mission work has taken her all over the world to countries like Lebanon, Israel, Bosnia and other Slavic nations.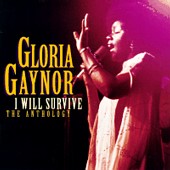 "The timing is really right," Gloria says about undertaking ambitious endeavors simultaneously, "and it's wonderful. I'm getting myself in gear to do a lot of work."
Whatever she does, you can be certain that not only will Gloria Gaynor survive, she's having fun doing it!
Hit songs include --
(If You Want It) Do It Yourself
I Never Knew
I Will Survive
Never Can Say Goodbye
I Am What I Am
Reach Out, I'll Be There
Real Good People
I Never Knew
Walk On By
Real Good People
Anybody Wanna Party?
Let Me Know (I Have A Right)
You're All I Need To Get By
Honey Bee
Reach Out, I'll Be There
How High The Moon
Let's Mend What's Been Broken
Substitute
Love Is Just A Heartbeat Away
Let's Make A Deal
Gloria Gaynor may be available for your next special event!
Watch videos.
YouTube

Genre: R&B
Styles:
.Disco. / xDisco
.Classic Rock. / ClassicRock
.Urban. / xUrban
.Club/Dance. / ClubDance


Years active:
x70s, x80s, x90s, x00s, x10s, x20s

Born: ..in New Jersey / born nNewJersey
Born: ..in Newark / born NewarkNJ
Born: Sep 7, 1949

Based: ..in US
Based: ..in New Jersey / based nNewJersey
Based: ..in Newark area / based NewarkNJ