How To Book Hotel California For Your Event
Hotel California may be available for your next special event!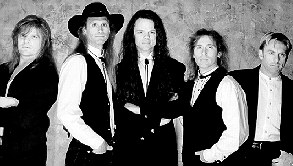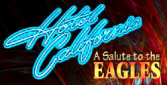 Presenting a powerful show that thrills and captivates audiences everywhere, Hotel California accurately recreates the music and mystique of The Eagles experience. This exciting concept has come to life bringing together the most talented and versatile musicians on the west coast.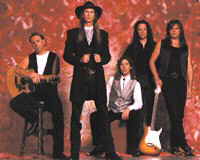 The response has been overwhelming. Hotel California has received invitations to perform at every type venue imaginable – from high profile corporate events and charity benefits to concerts, fairs, festivals and rodeos.
The timeless sound of The Eagles proves appealing to audiences of all ages, bringing back memories and touching the heart of every generation.
Hotel California presents a dynamic, exciting show saluting the mega-hits of The Eagles, a group whose music has proven to have a staying power to which few bands can lay claim. In addition, Hotel California recreates that classic sound which undeniably transcends the boundaries of Rock, R&B and Country. Finally, audiences can once again experience the energy and magic of this timeless music.
The group presents a showcase of The Eagles' mega-hits from the 70's and 80's, such as "Take It Easy," "Desperado" and "Heartache Tonight," as well as new releases "Get Over It" and "Love Will Keep Us Alive." The group also performs selected titles from the solo works of Don Henley, Joe Walsh and Glenn Frey.
Hotel California was founded with the intent of filling the void left by the demise of The Eagles in 1982. By blending their extraordinary vocal and musical talents, Hotel California faithfully and accurately reproduce the sound of The Eagles' studio albums while delivering a modern, action-packed performance bringing this timeless music into the nineties and the millennium.
Attending an Eagles show was an unobtainable goal for a large segment of fans....until NOW! So, join us on a trip down a dark desert highway, feel the cool wind in your hair, and experience the Grammy award winning sounds that defined a generation. Relax....It's time to check into the Hotel California!
Partial Song List

One Of These Nights
Desperado
Hotel California
Victim of Love
Life In The Fast Lane
James Dean
Already Gone
Take It Easy
Lyin' Eyes
Peaceful Easy Feeling
On The Border
Tequila Sunrise
Witchy Woman
Take It To The Limit
Best Of My Love
Heartache Tonight
New Kid In Town
Smugglers Blues
Heart Of The Matter
Rocky Mountain Way
Life's Been Good
Seven Bridges Road
Those Shoes
The Long Run
I Can't Tell You Why
Get Over It
Love Will Keep Us Alive
Boys Of Summer
In The City
All Night Long
Hotel California may be available for your next special event!

Genre: Rock 1
Genre: Tribute
Styles:
.Classic Rock. / ClassicRock
.Country-Rock. / CountryRock
.Tribute. / xTribute
.Soft Rock. / SoftRock
.Pop/Rock. / PopRock
.Folk-Rock. / FolkRock
x70s
x80s

Based: ..in US
Based: ..in California / based nCalifornia