Every movement, every sound, each expression of every song evoke the passion and the power that is Neil Diamond. While his music continues to touch the hearts of millions, his past persona lives on in Jay White, a performer with a truly unique gift – a strong physical and vocal resemblance combined with an onstage charisma that rivals the master.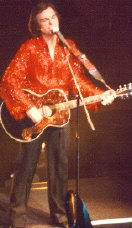 How would you like Neil Diamond to musically motivate your next event?! Audiences worldwide insist that Jay White's flawless vocals, personalized show and charismatic presence evokes the passion and the power of this American Icon. His dynamic 5 piece band plays a 30 - 90 minute spectacular (additional performers available), that finishes up with a high energy dance set of America's hottest hits. During the 90's, Jay was Legends in Concert's longest running act ever to perform at the Imperial Palace in Las Vegas. Overall his 4000 shows for some six million people since 1984, and his travels across America, Europe and Asia, led Jay in 1998 to produce this excitingly interactive tribute.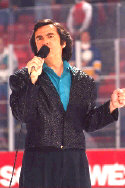 With Neil's compliments, Jay captivates capacity corporate and casino crowds. Says Jay; "It's very gratifying to know that so many people appreciate our work and I'm grateful to the agents, fans, producers and entertainment directors who keep me so very busy year round."
As a youth growing up in Detroit, Jay White had a passion for two things, deflecting hockey pucks and singing. His first love was to be a goaltender in the NHL. For years he honed his craft against the sons of Gordie Howe and Terry Sawchuk, collecting several trophies and championships along the way.
Simultaneously this shy and introverted boy was also perfecting his natural talent as a singer in the school choir. He graduated from Finney High and attended two colleges in the hopes of finding a career to fall back on. After a brief IHL appearance Jay returned to singing as a means of expressing this inner desire to perform. Two top 40 bands, an a cappella group and several musical productions later, Jay had finally found his niche – singing and performing as Neil Diamond.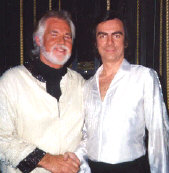 Since 1982 Jay White's performances have astounded more than 3 million people around the world, including Rose Diamond, Neil's mother. Everything about Jay's approach parallels Neil, from his beaded costumes to his seasoned band, to his rich baritone vocals, which, when wrapped around one of Diamond's lyrics, fills the room with real emotion.
Since 1988 every facet of this diamond has sparkled at Caesars, Harrah's, Bally's Hiltons and countless theatres across North America and beyond. Jay White has also captivated audiences from top corporations such as New York Life, McDonalds, IBM and K-Mart. He has performed with legendary entertainers Bob Hope and Kenny Rogers.
His appearances on national TV include "The Tonight Show," the "1996 Miss Universe Pageant," ESPNís 1995 "Holiday Bowl," two National Arthritis Telethons and "Entertainment Tonight" where Leeza Gibbons claimed, "Jay White is truly amazing!" Rich Little also said of Jayís performance, "He's excellent. He does a great Neil Diamond!"
In addition to special shows, Jayís unique talent has also found a home with "Legends in Concert" in Las Vegas, where since 1990 his tribute to this American legend has won the hearts of new and old fans alike. So strong is the music and his talent, that Jay White continues to either open or close the Legends show and in some cases has literally done both.
With a burning intensity in his eyes and Diamondís classically romantic sound, Jay White's enthusiasm is reflected in his more than 20 years of musical experience. His popularity grows by leaps and bounds. His dedication to accuracy, his respect for the composer and his attention to detail from the office to the stage has put Jay White at the top of his class.
In December of 1996 Jay finally met his mentor at the MGM Grand in Las Vegas. It was a thrill he had looked forward to for a long time and it could not have turned out better.
Neil was pleasant, gracious, witty and complimentary. They chatted a bit and he autographed a photo taken from his 1976 Vegas show at the Aladdin. Upon seeing the photo, Neil exclaimed "Is this me or you?" Then he signed: "Jay, only Memorex can tell."
Jay White as "Neil Diamond" may be available for your next special event!

Genre: Tribute
Styles:
.Tribute. / xTribute
.Adult Contemporary. / AdultContemporary
.Pop. / xPop
.Soft Rock. / SoftRock
.Pop/Rock. / PopRock
x60s
x70s
x80s

Years active:
x80s, x90s, x00s, x10s, x20s

Based: ..in Nevada / based nNevada
Based: ..in Henderson / based HendersonNV