Visit new page >>>
KENNY G
How To Book KENNY G For Your Event!
Kenny G may be available for your next special event!



How to Hire KENNY G For Your Event!
Popular requests:
BOOKING FEE (booking price, booking cost).
GRAMMY AWARD winning Kenneth Bruce Gorelick, known professionally as Kenny G, is an American smooth jazz saxophonist, composer, and producer.
The musical style of Kenny G (born Kenny Gorelick) has been called, smooth, soulful, melodic and romantic. His trademark jazz/rhythm and blues/pop and funk places him in a rare stratosphere of artists.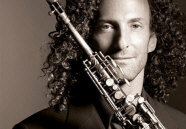 Hire Kenny G for your festival or concert plans!
22-year-old Kenny Gorelick joined Jeff Lorber's band and toured the USA for the first time. It was during this stint that Arista Records President, Clive Davis saw Kenny play and later approached Jeff Lorber with the idea of a Kenny Gorelick solo album. His debut album, "Kenny G" was recorded in 1982.
In the mid-to-late 1980s, Kenny G worked with jazz and R&B artists such as George Benson, Patti LaBelle and Aretha Franklin. The 1987 hit-single "Love Power", a Dionne Warwick duet with Jeffrey Osborne that featured Kenny G as a guest saxophonist, peaked at No. 12 on the Billboard Hot 100, and No. 5 on R&B/Hip-Hop songs.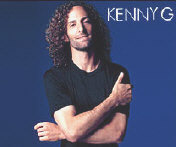 Hire Kenny G for your organization's special event!
It wasn't until 1986 with his fourth album, "Duotones," Kenny felt that his true voice finally came out. Kenny played all of the instruments on the first single, "Songbird" and produced the sound that has been his signature ever since "Songbird" went to # 4 on the Billboard Pop Chart. Next, the self-produced, multi-platinum, "Silhouette," Kenny's fifth album, produced the mega-smash "Silhouette."
His 1986 album, Duotones, brought him commercial success. Kenny G is one of the best-selling artists of all time, with global sales totaling more than 75 million records.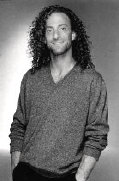 Hire Kenny G!
Kenny G has collaborated with a wide variety of artists, such as Andrea Bocelli, Aaron Neville, Toni Braxton, DJ Jazzy Jeff & The Fresh Prince, Natalie Cole, Steve Miller, Weezer, Dudley Moore, Lee Ritenour, The Rippingtons, Michael Bolton, Celine Dion, Frank Sinatra, Bebel Gilberto, and Smokey Robinson.
"Breathless," the seventh album for Kenny, made history and broke chart and sales records. The album set a record by staying # 1 on the Contemporary Jazz Chart for more than 100 weeks and made history by becoming the # 1 Instrumental Album of all time and propelling Kenny G into the superstar universe and the #1 Instrumentalist of all time. The single, "Forever In Love" from the album earned him a Grammy Award and the album stayed on the Billboard Pop Album Chart for 4 years after its release.
What is now a holiday classic, Kenny G's eighth album, "Miracles: The Holiday Album" (released in '94), shattered a long-standing record to become the biggest selling holiday album in history and the only holiday album to reach # 1 on the Billboard Album Chart in three decades. "I was reluctant to record a Christmas record as I thought that making a Christmas album was in some way making a religious statement. But after first experimenting with the recording of 'White Christmas,' all I heard was a beautiful song with a beautiful melody and I was hooked."
In 2002, he released his eighth studio album, Paradise. The album featured R&B singer Brian McKnight and included the single "One More Time", a duet with Chanté Moore.
On At Last...The Duets Album, he collaborated with friends and colleagues David Sanborn, David Benoit, Daryl Hall, lead singer of Hall & Oates; Burt Bacharach, and Barbra Streisand. It includes covers such as "Careless Whisper", and Elton John's "Sorry Seems to Be the Hardest Word", a collaboration with Richard Marx. The album is certified Gold in the US.
In October 2009, Kenny G appeared with the band Weezer in an AOL promotion of their album, Raditude, by soloing during "I'm Your Daddy".
His 2010 album Heart and Soul is strongly influenced by R&B, featuring Robin Thicke and his long-time collaborator, Babyface. It received positive reviews from critics.
He made an appearance in the music video for Katy Perry's single "Last Friday Night (T.G.I.F.)" as Uncle Kenny. On the October 8, 2011 episode of Saturday Night Live, he performed with alternative rock band Foster the People on the song "Houdini".
In October 2019, Kenny G appeared on the Kanye West gospel album, Jesus Is King, on the song "Use This Gospel". Reaching 37 on the Billboard Hot 100, the song was his first entry on the chart since 2000 and resulted in his becoming one of just five artists—alongside Michael Jackson, Madonna, U2 and "Weird Al" Yankovic—to have appeared in the top 40 every decade from the 1980s to the 2010s.
Kenny G says, "My inspiration comes from many different places and at very unexpected times. That's the beauty of creativity. I feel that really experiencing the moments of our lives is the only way to really live."
Kenny G has pioneered his career with his distinctive "sax sound" which blossomed into # 1 albums, # 1 singles, Grammy, Billboard and American Music Awards, sold-out tours and eventually re-writing chart history. His accomplishments are impressive by any artist standards, many are unprecedented by any other instrumentalist.
Hits include:
By The Time This Night Is Over
Forever In Love
Don't Make Me Wait For Love
Silhouette
Auld Lang Syne
We've Saved The Best For Last
Going Home
The Way You Move
We Wish You A Merry Christmas
What Does It Take (To Win Your Love)
The Moment
My Heart Will Go On
One More Time
My Favorite Things
What A Wonderful World
Hi, How Ya Doin'?
Songbird
Love On The Rise
By The Time This Night Is Over
Sentimental
Hire Kenny G for your party or event!
Kenny G may be available for your next special event!
Book Kenny G, now!
For other great suggestions for booking music acts, look here.

Genre: Jazz
Styles:
.Adult Contemporary. / AdultContemporary
.Smooth Jazz. / SmoothJazz
.Crossover Jazz. / CrossoverJazz
.Jazz-Pop. / JazzPop
.Contemporary Jazz. / ContemporaryJazz
.Easy Listening. / EasyListening
.Pop. / xPop
.Saxophonist. / xSaxophonist


Years active:
x70s, x80s, x90s, x00s, x10s, x20s
1973-present

Born: ..in Washington state / born nWashington
Born: ..in Seattle / born SeattleWA
Born: Jul 5, 1956

Based: ..in US

Tag: Jewish Musical Artists, xJewish