How To Book MICHAEL BOLTON For Your Event!
Michael Bolton may be available for your next special event!



How to Hire MICHAEL BOLTON For Your Event!
GRAMMY AWARD winning Michael Bolotin (born February 26, 1953), known professionally as Michael Bolton, is an American singer and songwriter. Bolton originally performed in the hard rock and heavy metal genres from the mid-1970s to the mid-1980s, both on his early solo albums and those he recorded as the frontman of the band Blackjack. He became better known for his series of pop rock ballads, recorded after a stylistic change in the late 1980s.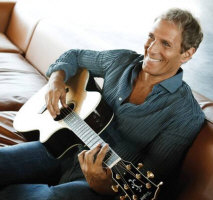 Hire Michael Bolton for your festival or concert plans!
Michael Bolton has sold more than 75 million records, and recorded eight top 10 albums and two number-one singles on the Billboard charts, as well as winning six American Music Awards and two Grammy Awards.
As a singer, he has performed with artists such as Lucia Aliberti, Patti LaBelle, José Carreras, Tony Cetinski, Ray Charles, Celine Dion, Plácido Domingo, Renée Fleming, Wynonna Judd, BB King, The Lonely Island, Luciano Pavarotti, Percy Sledge, and Zucchero. As a songwriter, he has written and collaborated on several songs for other artists as well.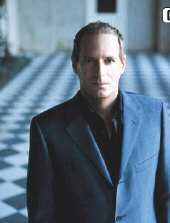 Hire Michael Bolton for your special event or occasion!
In 2013, Bolton released the album Ain't No Mountain High Enough: A Tribute to Hitsville U.S.A., which featured duets with Kelly Rowland, Melanie Fiona and Orianthi.
Over the course of his career, Michael Bolton has been nominated four times for Best Pop Vocals, Male. He has also won six American Music Awards while generating an unparalleled string of #1 hits (including more than one hundred songs that he has written for other world-renowned artists). He continues to perform sold-out concerts for millions of fans around the globe while pursuing his humanitarian vision.

Hire Michael Bolton.
"Today's musical climate is one of extreme tolerance and experimentation," observes Michael Bolton. "We've heard country-pop crossover, rock-rap, classical-pop duets, disco, fashion, and numerous covers of music. My musical interests run the range from R&B, pop and classical arias to the music of my youth."
The Michael Bolton phenomenon is the result of years of hard work and intense devotion to the disciplines of music and writing. "When I was 13," he remembers, "I was already playing in bars, doing Paul Butterfield, Buddy Guy and Junior Wells songs. A lot of different music appealed to me, from old blues records to Gene Pitney's vocals. The most compelling factor in music, for me, has always been the vocal performances. That's what makes my spine tingle...the way the human spirit comes through in a great vocal. There's nothing more moving or powerful than the human voice."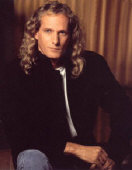 Hire Michael Bolton.
By age 15, Michael Bolton had signed his first record deal, plugging the power of his voice into Connecticut bar bands before he was even technically allowed in a bar. He spent the 1970's honing his skills and his sensibility in a series of solo and group albums and began preparing to make his mark in the charts.
Michael Bolton grew up idolizing such pioneers of R&B as Ray Charles, Marvin Gaye and Otis Redding. Blessed with an incomparable voice and a keen songwriting ability, he began hitting radio play-lists in 1983 with "Fool's Game" for his Columbia Records album debut, "Michael Bolton."
After the release of "The Hunger" (1987), fans and critics began to take notice of this fast-emerging talent, but it was 1989's multi-platinum "Soul Provider," with hit singles like the Grammy-winning "How Am I Supposed To Live Without You" (which has been played more than three million times on the radio) and the title track, that catapulted Michael to the upper echelon of pop music luminaries.
With the release of #1 "Time, Love & Tenderness" in 1991, Michael Bolton became a household name across the globe. The album has sold more than 13 million copies worldwide and earned him a second Best Pop Vocal, Male, Grammy for the #1 Pop/AC smash "When A Man Loves A Woman." He also earned two of his six American Music Awards, including Favorite Pop/Rock Male Artist and Favorite Pop/Rock Album, and was named Best Pop Male Vocalist at the New York Music Awards. (He went on to win American Music Awards in 1992 and 1994 in both the Favorite Pop/Rock Male Artist and Favorite Adult Contemporary categories.)
Michael decided to take an excursion into his musical roots in 1992 with "Timeless (The Classics)," a multi-platinum-selling collection of some of the singer's best-loved R&B and pop standards that inspired him to pick up a pen and a microphone in the first place. "The Classics was like a bridge album to me," he reveals. "It was a labor of love. I had no idea it was going to become so successful." (That album has sold nearly 8 million copies.)
In 1993, came the multi-platinum "The One Thing," which included the Top 10 single, "Said I Loved You... But I Lied," written and produced by Michael and the legendary Mutt Lange.
A prolific and diverse songwriter, Michael Bolton has seen his songs recorded by an astonishing array of renowned artists. He has written songs for Barbra Streisand ("We're Not Making Love Anymore"), KISS ("Forever"), Joe Cocker ("Living Without Your Love"), Kenny Rogers ("Just The Thought Of Losing You"), Cher ("I Found Someone") and Kenny G and Peabo Bryson (the 1993 BMI Pop Award-winning "By The Time This Night Is Over"). Other noted artists, such as Patti LaBelle, The Pointer Sisters, Gregg Allman, Lee Greenwood and Conway Twitty have likewise covered Bolton tunes.
Michael is among the handful of songwriters to have collaborated with the incomparable Bob Dylan; their song "Steel Bars" became a hit and one of the highlights of both "Time, Love & Tenderness" and Bolton's "Greatest Hits" albums.
The music industry has likewise taken note of Bolton's tunesmithing prowess, giving him the 1995 Hitmaker's Award from the National Songwriter's Hall of Fame while the public continues to validate the staying power of his tunes: Bolton has been awarded, from BMI, the prestigious "Million Performance Song Award" seven times. (A "million performance" song is a record which has been broadcast for at least 50,000 hours of air-time; this equals more than 5.7 years of continuous play per song.) BMI has also awarded Bolton its "Song Of The Year" trophy (in 1991, for "How Am I Supposed To Live Without You") and its "Songwriter Of The Year" award in 1993. In addition, Bolton has been recognized with more than 17 other songwriting awards.
"Between writing, performing, recording, and everything else, far and away, performing before my audience is the best," he says. Apparently, the feeling is mutual. From 1991 through 1995, Michael embarked on a series of international marathon concert tours including the 1991-1992 Time, Love & Tenderness Tour, the 1993-94 The One Thing Tour, and the 1995-96 Greatest Hits Tour.
He has dazzled audiences at hundreds of concerts and performed in front of millions of fans. Michael's many memorable concert experiences have included several visits to the White House at the invitation of President Bill and Hillary Clinton. Because of his deep-rooted and authentic love of R&B, Bolton has had the honor of performing in concert with some of his idols, among them B.B. King, Percy Sledge, and Ray Charles himself. "Singing with Ray was definitely one of the high points of my life," he says.
In 1995, he released "Michael Bolton's Greatest Hits" which celebrates one decade of his bigger and best-known songs. The album has been certified RIAA double-platinum. He celebrated the 1996 holiday season with the release of "This Is The Time - The Christmas Album," showcasing the far-reaching range of his talent.
In 1996, Bolton joined Luciano Pavarotti on stage in Modena, Italy, at the "Luciano & Friends Together For The Children of Bosnia" benefit concert. This experience inspired Michael to devote himself to a serious study of opera which crescendoed with 1998's "My Secret Passion: The Arias," an album which remained at the #1 slot on the Billboard Classical Music Chart for more than six weeks.
In 1997, in addition to releasing "All That Matters," an album of original pop compositions, Michael Bolton authored his first children's book, "The Secret Of The Lost Kingdom," and recorded "Go The Distance," the Academy Award-nominated theme song for the Disney animated Film "Hercules."
Despite his full plate of activities, Michael wouldn't have it any other way. Regarding his music Bolton says: "I am grateful for the opportunity to continue to explore and dive in more deeply. Inevitably it always comes back to the pure and simple love of music and the burning passion......to sing."
Hit songs include --
Go The Distance
How Am I Supposed To Live Without You
Missing You Now
Said I Loved You...But I Lied
To Love Somebody
When a Man Loves a Woman
When I'm Back On My Feet Again
How Can We Be Lovers
Soul Provider
That's What Love Is All About
Love Is a Wonderful Thing
Only a Woman Like You
The Best Of Love
Georgia On My Mind
Steel Bars
Time, Love and Tenderness
Reach Out (I'll Be There)
Can I Touch You... There?
Completely
(Sittin' On) The Dock of the Bay
Hire Michael Bolton for your party or event!
Michael Bolton may be available for your next special event!
Book Michael Bolton, now!
For other great suggestions for booking music acts, look here.

Genre: Rock 1
Styles:
.Adult Contemporary. / AdultContemporary
.Soft Rock. / SoftRock
.Pop/Rock. / PopRock
Blue-Eyed Soul / BlueEyedSoul


Years active:
x70s, x80s, x90s, x00s, x10s, x20s
1975-present

Born: ..in Connecticut / born nConnecticut
Born: ..in New Haven / born NewHavenCT
Born: Feb 26, 1954

Based: ..in US

Tag: Jewish Musical Artists, xJewish