Richard De La Font Agency, Inc.
Legendary 5-Star Service and Reputation
Providing Excellence in Entertainment Since 1970

Booking Mitch Woods - book blues music artists
Book Mitch Woods
Jump Blues, Boogie-Woogie, Modern Electric Blues,
Electric Blues, Chicago Blues, Pianist

Booking Information
About This Company
Blues Music Roster | Music Menu
Fast Index | Home | Search
Printable Page
---
How To Book MITCH WOODS For Your Event!
Mitch Woods & his Rocket 88's may be available for your next special event!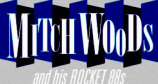 Mitch Woods and His Rocket 88's are the torch bearers of a great American musical heritage. Taking their inspiration from the great jump n' boogie outfits and swingin' little big bands of the 40's, they breathe fresh life into the vanishing brand of music that gave birth to rock 'n' roll.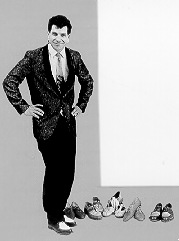 Mitch takes his cue from his jumpin' n' jivin', shoutin' n' honkin', pumpin' n' poundin' predecessors, Louis Jordan, Cab Calloway, Joe and Jimmie Liggins, and Louis Prima, just to name a few. Mitch's pile drivin' piano licks and energetic stage persona combine with the Rocket 88's swingin' horns, thumpin' bass, rockin' guitar and jungle drums to send a crowd into dancing delight.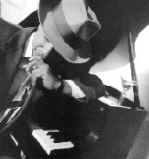 They are one of the first bands on the West Coast to reach back to an earlier time in American music using humor, style, musicianship and showmanship to forge their own swinging brand of music -- which they coined rock-a-boogie. Call it Nouveau Swing or whatever, Mitch Woods & the 88's have distilled the essence of jump, swing and boogie woogie, made it their own, and deliver it to the present.
Mitch Woods was born in Brooklyn, N.Y. He moved to the San Francisco Bay Area in 1971 and began performing as Mitch Woods & His Red Hot Mama, featuring his boogie woogie piano and the sultry voice of the Red Hot Mama (Susan Savoy) on tunes by Billie Holiday, Bessie Smith and Fats Waller. The band broke up as Mitch moved to Hawaii to embark on a solo career in the late 70's. He returned in 1981 to form the first incarnation of the Rocket 88's with former members of the David Bromberg Band, including John Firmin on sax, now leading his own swingin' big band, The Johnny Nocturne Band.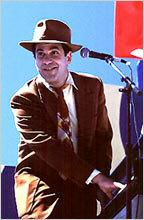 Mitch Woods And His Rocket 88's have built a large national and international following as they perform at clubs and festivals worldwide. Look for tunes by Mitch & the 88's on "Next Generation Swing Vol. 2" (Simitar) with Squirrel Nut Zippers, Cherry Poppin' Daddies, "Swing Sucks" (Liberation) with Royal Crown Revue, and "Swing This, Baby Vol. 2" (Beyond/BMG) with New Morty Show, Lavay Smith, Steve Lucky.
What better way to go than kicking up your heels with a smile on your face, jumpin' and jivin' to Mitch Woods & His rocket 88's.
Mitch Woods and the 88's recorded their first of four albums for the Blind Pig label entitled "Steady Date" in 1984. Hailed by Billboard as "a Whitman sampler of American jump, bump and boogie," it features Lance Dickerson on drums (of Commander Cody fame).

Their second release, "Mr. Boogie's Back in Town" (1988) features Danny Caron on guitar, who has since gone on to become blues legend Charles Brown's musical director.

Mitch's third release "Solid Gold Cadillac" (1991) features a stellar lineup of special guests, including Charlie Musselwhite, The Roomful of Blues Horns, and Ronnie Earl. The Washington Post goes on to say about this swingin' album: "Woods is a rising figure in the boogie-woogie and jump blues revival."

On their fourth release, "Shakin' the Shack" (1993) Woods and the 88's combine the elements of jump/swing with New Orleans inspiration on 11 original tunes, of which Relix Magazine says: "If Shakin' The Shack doesn't get your toes tapping, shoulders swaying, fingers snapping and hips gyrating, it's time for resuscitation!"

Mitch's solo project, "Keeper of The Flame" (1996) on Viceroy/Lightyear distributed worldwide through WEA, is Mitch's tribute to the blues masters that inspired his career. On it he plays and sings duets with John Lee Hooker, James Cotton, Johnnie Johnson (Chuck Berry), Earl King, and Lee Allen (Fats Domino). Hooker enjoyed these sessions so much that he asked Woods to join him in his own recording "Boom Boom" (Pointblank/Charisma).
Notable songs include -- .
Blues Hangover

Shakin' the Shack

Solid Gold Cadillac

Rocket 88

Moanin' N' Ticklin'

Jump for Joy

Honkin', Shoutin', Pumpin', Poundin'

Jive Mr. Boogie

Blues Hangover

House of Blue Lights

Boogie Woogie Barbecue
What others say --
Keyboard:
"Woods rocks the joint with some of the jumpin'est piano we've heard."


Downbeat:
"Mitch Woods...give heart and soul to jump blues...Woods sings with smooth ebullience and hammers the piano keys with the unchecked gaiety of mentors Fess Longhair and Amos Milburn."
-- Frank-John Hadley


Offbeat:
"Piano master Mitch Woods is one of the brightest exponents of West Coast swing, Kansas City boogie-woogie and Chicago blues. Woods also has a fine touch for New Orleans' piano polyrhythms."
-- Scott Jordan


Washington Post:
"It's not easy to play that Professor Longhair piano lick – those rippling rumba triplets in the right hand against a driving, eight-to-the-bar boogie in the left – but San Francisco's Mitch Woods plays it as well as anyone outside New Orleans ever has. This may be complicated music to play, but it's very easy music to hear. There's something about the syncopated bounce of boogie-woogie that lifts one's spirits even as it shifts one's shoulders and hips."
-- Geoffrey Himes


San Francisco Examiner:
"Few pianists around have better captured the definitive boogie-blues, eight-to-the-bar styles of Albert Ammons, Pete Johnson, Otis Spann, Meade Lux Lewis...and all the rest – Woods is one of them."
-- Philip Elwood


New York Post:
"One of the top boogie/blues piano men around."
-- Dan Aquilante


San Francisco Bay Guardian:
"As a keeper of the flame, Woods has always been able to blast headlong through the inferno on the strength of his dazzling boogie-woogie chops."
-- Derk Richardson


Blues Revue:
""Keeper of The Flame" has to be one of the most uplifting recordings to have vibrated my woofers in a long time. It's like witnessing one of those breathtaking moments of music where the unspoken communication and the resulting musical dialogue can raise a goose bump or two. It has the power to charm and to entertain, the power to inspire and to motivate. Definitely do not miss out."
-- Maureen DelGrosso


Southland Blues:
"If it takes 88 keys to open the door to your heart, then pianist Mitch Woods ought to be your doorman."
-- Bill Kisliuk
Mitch Woods & his Rocket 88's may be available for your next special event!
Watch videos.
YouTube

Genre: Blues
Styles:
.Jump Blues. / JumpBlues
.Boogie-Woogie. / BoogieWoogie
.Electric Blues. / ElectricBlues
.Chicago Blues. / ChicagoBlues
.Modern Electric Blues. / ModernElectricBlues
.Pianist. / xPianist


Years active:
x80s, x90s, x00s, x10s, x20s

Born: ..in New York / born nNewYork
Born: ..in New York City / born NewYorkNY
Born: ..in Brooklyn / born BrooklynNY
Born: Apr 3, 1951

Based: ..in US
Based: ..in California / based nCalifornia
Based: ..in San Francisco / based SanFranciscoCA
---
Concert Schedule – by Ticketmaster
Concert Schedule – by Live Nation

---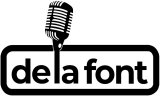 Booking Information
Music Menu
Fast Index | Home | Search
Frequently Asked Questions About How To Hire MITCH WOODS for a private party or special event.
HOW TO BOOK MITCH WOODS?
(i.e., how to hire MITCH WOODS for an event)
You are currently on the official site of De La Font Agency. For more than 50 years, we have successfully helped official talent buyers around the world secure quality talent.
We welcome the opportunity to be of service to you. Let's do this the right way! Let's save you time and frustration!
Simply click on the "Let's Get Started!" link found on this page. Then, send us your request for booking information.
Include information about your plans for your event and how taking steps to hire MITCH WOODS (or someone similar) might be of special interest.
If you decide you want to look at other names, simply include your talent-fee budget range and indicate that you want to see who else you might be able to afford with such a budget. We can send you a list of names that are affordable and in the style of music you prefer. We hope to save you time and frustration!
HOW MUCH DOES IT COST TO BOOK/HIRE MITCH WOODS?
(i.e., what is the booking fee to hire MITCH WOODS for an event?)
(i.e., what is MITCH WOODS booking fee to perform at an event?)
Official booking fees for MITCH WOODS, or any other celebrity, are determined based on a number of factors and may change at anytime without prior notice.

Factors influencing pricing vary and may include date, location, type of event, whether a private party or a public concert, the artist's calendar, whether the artist is on tour or not, how well tickets are selling at the artist's concerts, the current demand for the artist's music, market activity, etc.

As you might expect, the more in-demand the artist is, the more buyers are prepared to pay. Of course, this causes the artist's price to increase as the artist becomes more popular or decrease when becoming less popular.

Exclusive agents with exclusive representation frequently quote a range instead of a specific price, since changes can occur at anytime. Generally, the artist's manager has a role in the decision to accept any particular offer from a talent buyer.

To learn the most current artist's pricing, or the estimated artist's fee for your particular event, simply click on the "Let's Get Started!" link found on this page. Then, send us your request for booking information.
IS MITCH WOODS AVAILABLE TO WORK MY EVENT?
(i.e., what is MITCH WOODS's availability?)
To learn the artist's current availability for your special event, simply click on the "Let's Get Started!" link found on this page. Then, send us your request for booking information.

Once we have your event/party information, we will be better able to assist you with putting your entertainment talent booking plans in place as your entertainment consultant. Let's get this done right! We look forward to working with you!

This is the month of May update of this page. Artist booking agent available. Artist cost, artist booking fee and artist booking price are available.
---