Richard De La Font Agency, Inc.
Legendary 5-Star Service and Reputation
Providing Excellence in Entertainment Since 1970

Booking Oleta Adams - book r&b music artists
Book gospel music artists - book Oleta Adams - vocalists
Adult Contemporary, Contemporary Gospel, Soul,
Pianist, Urban Contemporary Gospel

Booking Information
About This Company
R&B Music Roster | Gospel Music Roster
Music Menu
Fast Index | Home | Search
Printable Page
---
How To Book OLETA ADAMS For Your Event!
Oleta Adams may be available for your next special event!



Hits include: "Rhythm of Life",
"Circle of One", "Window of Hope",
"I Just Had to Hear Your Voice",
"Never Knew Love", "Get Here",
"You've Got to Give Me Room",
"Don't Let the Sun Go Down on Me",
"We Will Meet Again".
Since the runaway success of her 1990 debut album "Circle of One," and the impassioned hit single "Get Here" – the Brenda Russell composition that became an unofficial anthem of the 1991 Gulf War – Oleta Adams has inspired a growing legion of fans in the U.S. and Europe with journeys of the heart, songs that draw deeply from her roots in Gospel, while crossing effortlessly into the realms of soul, R&B, urban, and popular music.
Her success, nurtured by worldwide tours with Tears for Fears, Michael Bolton, and Luther Vandross, have been solidified by three Grammy nominations and a seemingly bottomless well of creative energy.
A longtime resident of Kansas City, Kansas, where she has found safe harbor from the tempestuous gales of the entertainment industry, Oleta Adams also remains anchored by her upbringing in the Pacific Northwest. The youngest of three girls and two boys, Oleta spent her formative years in Seattle before traveling over the mountains at age six to Yakima, Washington, an idyllic town of 60,000 with a black population of less than 600. She first demonstrated her budding vocal gifts in the Pilgrim Rest Baptist Church where her father served as minister. By the time Oleta was eleven, she was directing and accompanying four choirs, having already established herself as a piano prodigy.
"Circle of One" made few concessions to commercialism. Yet, with its gospel-infused pop tunes and soulful ballads, including "Get Here," the album proved an auspicious beginning. "Circle of One," which sent three singles into the Top 20 on the pop charts and garnered two Grammy nominations – Best Pop Vocal Performance / Female for "Get Here" and Best R&B Vocal Performance / Female for her cover of "Don't Let the Sun Go Down On Me" – led to a worldwide tour with Michael Bolton and gave Oleta Adams her first Platinum record.
Her second album, "Evolution," received equally exuberant kudos and sent Oleta on the road with soul master Luther Vandross. Of her sophomore effort, Rolling Stone magazine noted that Oleta remained fresh by focusing on "big, vibrant ballads" rather than parroting the "adventurous" mixed genre approach of her debut album. Among its stand-out selections: a jazz/gospel cover of Billy Joel's "New York State of Mind," a blues enriched interpretation of James Taylor's "Don't Let Me Be Lonely Tonight" and the lyrical vision of the title song.
Oleta's debut release for Harmony Records, "Come Walk With Me," found Oleta clearly representing who she is musically, continuing the stylings that have brought her such widespread acclaim. For Oleta Adams, this album is truly a reflection of who she is spiritually. It is a musical statement from one who has wrestled with the basic issues of her faith, as well from one who rebelled against the demands and expectations of being a pastor's child.
This album could have been named "Full Circle," for it is a testament to God's faithfulness to his children. Moreover, doing music that reflects her Christianity is not something constrained to an album. Each night in concert, Oleta openly shares her faith in Christ through a focused set of music similar to the tracks of "Come Walk With Me." Likewise, Oleta and her family are quite active serving in her church and around the community.
What others say --
Fan:
"I just wanted to say that Ms. Oleta Adams has a voice that is one of a kind. One day I heard one of her songs over the speakers playing at my work. Although I didn't know who she was, her voice really took me by surprise. For eight months I have been trying to find out who she was. I'm just thankful I finally found her music. I listen to her music. Ms. Oleta Adams, I love all your music. I'm one of your greatest fans. Thank you and GOD Bless" - Charles


Los Angeles Times:
"Adams combines traces of jazz, soul and gospel into a smart and sophisticated form of contemporary pop. After years of longing for a great pop singer with a vision, it looks like we may have finally found one."


Rolling Stone:
"Adams' exquisite voice is an instrument whose high end vibrates in stunning clarity and whose bottom range resonates richly."


New York Times:
"Ms. Adams sings about aspects of love that are basic, not cosmetic. She dares to be overtly inspirational, vulnerable and loving."


People Magazine:
"Listen and you just might forget MTV ever existed."
Oleta Adams may be available for your next special event!

Genre: R&B
Genre: Gospel
Styles:
.Adult Contemporary. / AdultContemporary
.Urban. / xUrban
.Contemporary Gospel. / ContemporaryGospel
.Soul. / xSoul
.Urban Contemporary Gospel. / UrbanContemporaryGospel
.Pianist. / xPianist


Years active:
x80s, x90s, x00s, x10s, x20s
1980-present

Born: ..in Washington state / born nWashington
Born: ..in Seattle / born SeattleWA
Born: May 4, 1953

Raised: ..in Washington state
Raised: ..in Yakima / YakimaWA

Based: ..in US
Based: ..in Missouri / based nMissouri
Based: ..in Kansas City / based KansasCityMO

Tag: .Orchestra charts available. / OrchestraCharts
---
Concert Schedule – by Ticketmaster
Concert Schedule – by Live Nation

---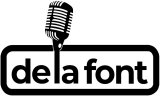 Booking Information
Music Menu
Fast Index | Home | Search
Frequently Asked Questions About Booking OLETA ADAMS
HOW TO BOOK OLETA ADAMS?
(i.e., how to hire OLETA ADAMS for an event)
You are currently on the official site of the Richard De La Font Agency, Inc. For more than 50 years, we have successfully helped official talent buyers around the world secure quality talent.
We welcome the opportunity to be of service to you. Let's do this the right way! Let's save you time and frustration!
Simply click on the "Let's Get Started!" link found on this page. Then, send us your request for booking information.
Include information about your plans for your event and how hiring OLETA ADAMS (or someone similar) might be of special interest.
If you decide you want to look at other names, simply include your talent-fee budget range and indicate that you want to see who else you might be able to afford with such a budget. We can send you a list of names that are affordable and in the style of music you prefer. We hope to save you time and frustration!
HOW MUCH DOES IT COST TO BOOK/HIRE OLETA ADAMS?
(i.e., what is the fee of OLETA ADAMS for an event?)
(i.e., what is OLETA ADAMS charging to perform at an event?)
Official booking fees for OLETA ADAMS, or any other celebrity, are determined based on a number of factors and may change at anytime without prior notice.

Factors influencing pricing vary and may include date, location, type of event, whether a private party or a public concert, the artist's calendar, whether the artist is on tour or not, how well tickets are selling at the artist's concerts, the current demand for the artist's music, market activity, etc.

As you might expect, the more in-demand the artist is, the more buyers are prepared to pay. Of course, this causes the artist's price to increase as the artist becomes more popular, or decrease when becoming less popular.

Exclusive agents with exclusive representation frequently quote a range instead of a specific price, since changes can occur at anytime. Generally, the artist's manager has a role in the decision to accept any particular offer from a talent buyer.

To learn the most current artist's pricing, or the estimated artist's fee for your particular event, simply click on the "Let's Get Started!" link found on this page. Then, send us your request for booking information.
IS OLETA ADAMS AVAILABLE TO WORK MY EVENT?
(i.e., what is OLETA ADAMS's availability?)
To learn the artist's current availability for your special event, simply click on the "Let's Get Started!" link found on this page. Then, send us your request for booking information.

Once we have your event/party information, we will be better able to assist you with putting your entertainment talent booking plans in place as your entertainment consultant. Let's get this done right! We look forward to working with you!
---