Richard De La Font Agency, Inc.
Legendary 5-Star Service and Reputation
Providing Excellence in Entertainment Since 1970

Booking Randy Crawford - book r&b music artists
Book jazz music artists - book Randy Crawford
Smooth Jazz, Crossover Jazz, Urban, Soul

Booking Information
About This Company
Jazz Music Roster | R&B Music Roster
Music Menu
Fast Index | Home | Search
Printable Page
---
How To Book RANDY CRAWFORD For Your Event!
Randy Crawford may be available for your next special event!


For more than three decades, Randy Crawford has traversed a musical spectrum that ranges from jazz and soul, to R&B and pop. Her warm timbre and inventive, emotional phrasing has won Crawford countless fans around the globe.
Following a brief career break, Crawford experienced a sensational comeback with 1995's Bluemoon debut, "Naked And True," which became her third most successful long-player, selling 250,000 copies in America alone, and more than half a million worldwide. The album yielded the multi-format smash, "Give Me The Night," which went to #1 at Smooth Jazz/NAC radio, as well as landing in the Urban AC Top 10.
Born in Macon, Georgia, Randy Crawford was raised in Cincinnati, Ohio, where she discovered her exceptional talent singing in her church choir. By the age of 15, the young singer was performing on the American and European club circuit, with her father as chaperone.
At the age of 20, Crawford released her first single, "If You Say The Word," and by the following year, she had already shared stages with the likes of such legendary jazz artists as Cannonball Adderly, George Benson, and Quincy Jones.
Her first album, "Everything Must Change," was released in 1976, and in 1978, Crawford made her debut on the international charts serving as guest vocalist on the Crusaders' hit "Street Life" (which is heard on the soundtrack to the Quentin Tarantino film, "Jackie Brown").
Smooth ballads such as 1980's "One Day I'll Fly Away" became Crawford's trademark, though albums like 1981's "Secret Combination" and 1983's "Nightline" saw the singer delving into funkier, more up-tempo terrain. Her 1990 collection, "Rich And Poor," included a hit cover of Bob Dylan's "Knockin' On Heaven's Door" that also appeared on the soundtrack to the film "Lethal Weapon 2."
As a performer, Randy Crawford has toured the globe, making appearances at Europe's most distinguished jazz fests including Montreaux, the North Sea, Istanbul, and Stuttgart, where she joined luminaries like Al Jarreau, Joe Sample and Ray Charles.
In addition, the singer has performed at a number of prestigious concerts, including the United Nations benefit concert in Croatia, a pair of sold-out shows with the London Symphony Orchestra, a UNICEF performance in Den Haag for the late Audrey Hepburn, and 1991's Vatican Christmas concert before Pope John Paul II. A special benefit show in South Africa saw Crawford performing for and later, dining with Nelson Mandela, while the singer's 1990 collaboration with Italian superstar Zucchero led to a historic appearance together at the Kremlin.
"Every Kind Of Mood: Randy, Randi, Randee" demonstrates her incredible longevity and ongoing growth as an artist. Randy Crawford is very clearly intent on continuing to do what she does best: giving life to song.
"I always want to associate myself with any piece of music that feels good and sounds good," says the singer. "And a good song can come from anywhere."
"I hope I will always sing," Randy Crawford adds, smiling. "I don't want to do anything else."
Hit songs include --
Knockin' On Heaven's Door
Wishing On A Star
Wrap-U-Up
I Don't Feel Much Like Crying
Give Me The Night
Nightline
Who's Crying Now
Same Old Story (Same Old Song)
Give My The Night
Cigarette In The Rain
One Hello
Can't Stand The Pain
When I Lose My Way
Cajun Moon
Last Dance at Danceland
Look Who's Lonely Now
Secret Combination
A Lot That You Can Do
Desire
Randy Crawford may be available for your next special event!

Genre: Jazz
Genre: R&B
Styles:
.Smooth Jazz. / SmoothJazz
.Crossover Jazz. / CrossoverJazz
.Urban. / xUrban
.Soul. / xSoul


Years active:
x70s, x80s, x90s, x00s, x10s, x20s

Born: ..in Georgia / born nGeorgia
Born: ..in Macon / born MaconGA
Born: Feb 18, 1952

Raised: ..in Ohio / nOhio
Raised: ..in Cincinnati / CincinnatiOH

Based: ..in US
Based: ..in California / based nCalifornia
Based: ..in Los Angeles / based LosAngelesCA
---
Concert Schedule – by Ticketmaster
Concert Schedule – by Live Nation

---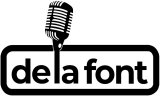 Booking Information
Music Menu
Fast Index | Home | Search
Frequently Asked Questions About How To Hire RANDY CRAWFORD for a private party or special event.
HOW TO BOOK RANDY CRAWFORD?
(i.e., how to hire RANDY CRAWFORD for an event)
You are currently on the official site of De La Font Agency. For more than 50 years, we have successfully helped official talent buyers around the world secure quality talent.
We welcome the opportunity to be of service to you. Let's do this the right way! Let's save you time and frustration!
Simply click on the "Let's Get Started!" link found on this page. Then, send us your request for booking information.
Include information about your plans for your event and how taking steps to hire RANDY CRAWFORD (or someone similar) might be of special interest.
If you decide you want to look at other names, simply include your talent-fee budget range and indicate that you want to see who else you might be able to afford with such a budget. We can send you a list of names that are affordable and in the style of music you prefer. We hope to save you time and frustration!
HOW MUCH DOES IT COST TO BOOK/HIRE RANDY CRAWFORD?
(i.e., what is the booking fee to hire RANDY CRAWFORD for an event?)
(i.e., what is RANDY CRAWFORD booking fee to perform at an event?)
Official booking fees for RANDY CRAWFORD, or any other celebrity, are determined based on a number of factors and may change at anytime without prior notice.

Factors influencing pricing vary and may include date, location, type of event, whether a private party or a public concert, the artist's calendar, whether the artist is on tour or not, how well tickets are selling at the artist's concerts, the current demand for the artist's music, market activity, etc.

As you might expect, the more in-demand the artist is, the more buyers are prepared to pay. Of course, this causes the artist's price to increase as the artist becomes more popular or decrease when becoming less popular.

Exclusive agents with exclusive representation frequently quote a range instead of a specific price, since changes can occur at anytime. Generally, the artist's manager has a role in the decision to accept any particular offer from a talent buyer.

To learn the most current artist's pricing, or the estimated artist's fee for your particular event, simply click on the "Let's Get Started!" link found on this page. Then, send us your request for booking information.
IS RANDY CRAWFORD AVAILABLE TO WORK MY EVENT?
(i.e., what is RANDY CRAWFORD's availability?)
To learn the artist's current availability for your special event, simply click on the "Let's Get Started!" link found on this page. Then, send us your request for booking information.

Once we have your event/party information, we will be better able to assist you with putting your entertainment talent booking plans in place as your entertainment consultant. Let's get this done right! We look forward to working with you!
---