How To Book SAMMY KERSHAW For Your Event!
Sammy Kershaw may be available for your next special event!



How to Hire SAMMY KERSHAW For Your Event!
Samuel Paul Kershaw (born February 24, 1958), professionally known as Sammy Kershaw, is an American country music artist.
He has released 16 studio albums, with three RIAA platinum certifications and two gold certifications among them. More than 25 singles have entered the Top 40 on the Billboard Hot Country Songs charts, including his only number one hit "She Don't Know She's Beautiful" and 10 more Top 10 hits: "Cadillac Style", "Anywhere but Here", "Haunted Heart", "Queen of My Double-Wide Trailer", "I Can't Reach Her Anymore", "National Working Woman's Holiday", "Third Rate Romance", "Meant to Be", "Vidalia", and "Love of My Life".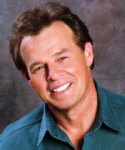 In mid-1994, Kershaw also covered the Lynyrd Skynyrd song "I Know a Little" on the tribute album, Skynyrd Frynds, which included country music covers of Skynyrd songs.

His next album, Maybe Not Tonight, brought a Top 20 duet with Lorrie Morgan.

In 2010, Sammy Kershaw continued touring throughout the year with his band, as well as performances with his often sold-out acoustic "Roots and Boots" tour, featuring himself onstage with other artists including Aaron Tippin, Joe Diffie, Pam Tillis, Darryl Worley, Collin Raye, and others.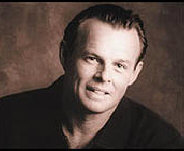 When Sammy Kershaw burst upon the country music scene in 1991 with the infectious and rambunctious "Cadillac Style," music critics, the country audience and industry took quick notice of this dynamo from Southern Louisiana. A fresh, unique and authentic powerhouse, he was quickly declared the future of country music.
Multi-platinum albums later, the Cajun country superstar has established an indelible presence in the industry he took by storm. From the slyly seductive "Don't Go Near the Water" and plaintive "Yard Sale" to the engaging "She Don't Know She's Beautiful" and buoyant "Vidalia," Sammy Kershaw has forged his own path to the future by demonstrating that an artist can evolve while staying true to his own vision.
With the completion of "Labor of Love," his sixth album for Mercury Records Nashville, he has elevated his artistry to a more profound level. Although the blue collar rascal and honky tonk charmer still exists on "Labor of Love," the textured layers of Kershaw's voice unfold in thoughtful measures, allowing us insight into a more introspective and heartfelt artist.
Sammy's ability to ascend to dramatic, emotional heights has been fashioned by the rocky road he has navigated in his lifetime. He was born in the heart of Cajun country and his mother soothed him to sleep with the music of Hank Williams, Sr., thereby creating his lifelong affinity with music.
A rough childhood, his father's tragic death when Sammy was 11, broken marriages and a devastating stint with drugs and alcohol have formed a man of intriguing complexity and an artist who has no peer. He has been there, done that – and lived to sing the story.
Hit songs include --
She Don't Know She's Beautiful
Love of My Life
National Working Woman's Holiday
Third Rate Romance
Cadillac Style
I Can't Reach Her Anymore
Meant to Be
Queen of My Double Wide Trailer
Haunted Heart
Anywhere But Here
Vidalia
Don't Go Near The Water
Maybe Not Tonight
Yard Sale
If You're Gonna Walk, I'm Gonna Crawl
Matches
Southbound
Hire Sammy Kershaw for your party or event!
Sammy Kershaw may be available for your next special event!
Book Sammy Kershaw, now!
For other great suggestions for booking music acts, look here.

Genre: Country
Styles:
.Contemporary Country. / ContemporaryCountry
.Honky Tonk. / HonkyTonk
.New Traditionalist. / NewTraditionalist
.Neo-Traditionalist Country. / NeoTraditionalistCountry


Years active:
x80s, x90s, x00s, x10s, x20s
1986-present

Born: ..in Louisiana / born nLouisiana
Born: ..in Kaplan / born KaplanLA
Born: Feb 24, 1958

Based: ..in US
Based: ..in Louisiana / based nLouisiana