How To Book T.G. SHEPPARD For Your Event!
T.G. Sheppard may be available for your next special event!



T.G. Sheppard has become one of the most consistently played artists on country radio today with 17 #1 singles to his credit. Hits like "Last Cheater's Waltz," "I Loved 'Em Every One" and "Finally" have been the key to creating T.G.'s identifiable musical style.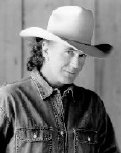 T.G. Sheppard has always had a passion for music. In fact, he was a fifteen year-old growing up in Humboldt, Tennessee, when he got the itch to run away to Memphis to begin his musical career. In 1974, he acquired a big break when his first single, "Devil In The Bottle," became a #1 hit song. His recording career began to skyrocket at Warner Bros. Records, where he enjoyed 10 consecutive #1 songs, including such classics as, "Only One You," "Party Time" and "Do You Wanna Go to Heaven?".

He moved to Columbia Records, where he teamed with veteran producer Rick Hall for his first three albums. T.G. once again found himself at the top of the charts with such hits as "Fooled Around And Fell In Love," "Strong Heart" and "One For The Money." While still at Columbia, T.G. worked with producer Bob Montgomery to record the critically acclaimed album "Crossroads."
When it comes to music, he enjoys "live" performances more than anything else. "Performing in front of a live audience is the only time you get that immediate response, which lets you know you're doing what the people want." explains T.G.
"I have been truly blessed to be allowed to entertain people for a living. I'm a road warrior. Take me off the road and away from the fans for more than a few days and I go crazy."
Hit songs include --
Devil In The Bottle
Do You Wanna Go To Heaven
Faking Love
Finally
I Feel Like Loving You Again
I Loved 'Em Every One
I'll Be Coming Back For More
Last Cheater's Waltz
Only One You
Party Time
Slow Burn
Strong Heart
War Is Hell (On The Homefront Too)
Half Past Forever (Till I'm Blue In the Heart)
One for the Money
You're My First Lady
I Loved 'Em Every One
Somewhere Down the Line
One Owner Heart
_________________________________________________
What Others Say about TG Sheppard
Fan:
"My family and I got to see our very first T.G. concert at the Northeast Arkansas District Fair on Sept. 25th. I must say, it was by far the best country concert I have ever been to. We took pictures of T.G. during the concert and after the show while he was signing autographs for the fans. While taking pictures during the concert, I took my 7 year old daughter up with me. She waved to T.G. and he waved back. But what happened next, was a complete surprise!! He had one of the security guys bring my daughter up to the stage while he was singing a song. After he finished, he gave my daughter a kiss on the cheek!! Needless to say, my daughter told me she wasn't going to wash that cheek again!!

He was so nice when we met him after the show. We got to talk to him for a few minutes while he signed a picture for us and he made a point to talk to my daughter. You hardly ever see any country artists meet with their fans and sign autographs after a concert. But T.G. isn't just any country artist, he's a "class act." I can't wait to have another T.G. experience!! I'm planning to see him again when he comes to this area!

T.G. -- if you read this, you keep that music coming!! We love you!!"


A "hooked fan" Cheryl Lakey

_________________________________________________
Fan:
"T.G. is my favorite entertainer. My family and I have been friends with T.G.
and his family for many years. Back in the early 1980's I first saw him on
television. I loved his voice and his style. We met him in Nebraska. After
meeting him we then met his lovely wife at that time, Diana and his son
Jason. T.G. is so warm and caring, he also has a fantastic sense of humor. It was fun and we have enjoyed the friendship and have since met his parents.
It is nice to know someone who is in a different world than mine and yet will let you know he cares when seeing you on the road. He brought much joy to my son. My parents were with us at a concert in Hutchinson, Kansas and also met T.G.. They enjoyed his singing and were thrilled to meet him afterwards at his bus. Give him my best when you talk to him."
A friend and fan, Wava Schweitzer
_________________________________________________
Fan:
"My name is Kelly, and I just came back from Nashville. My mother and I saw the concert T.G. Sheppard performed at the Stock Yard. To say the least, it was more than awesome, and I told him that!!! I also told him to come to Texas real soon."
Kelly Karasek
_________________________________________________

T.G. Sheppard may be available for your next special event!
Watch videos:
YouTube

Genre: Country
Styles:
.Country-Pop. / CountryPop
.Urban Cowboy. / UrbanCowboy
.Nashville Sound/Countrypolitan. / NashvilleSoundCountrypolitan
.Acoustic Guitar. / AcousticGuitar


Years active:
x70s, x80s, x90s, x00s, x20s
1975-present

Born: ..in Tennessee / born nTennessee
Born: ..in Humboldt

/ born HumboldtTN
Born: Jul 20, 1944

Based: ..in US
Based: ..in Tennessee / based nTennessee
Based: ..in Henderson / based HendersonTN