Richard De La Font Agency, Inc.
Legendary 5-Star Service and Reputation
Providing Excellence in Entertainment Since 1970

Booking Tanya Tucker
Book country music artists - book Tanya Tucker
Country-Rock, Progressive Country, Pop/Rock,
Country-Pop, Contemporary Country, Acoustic Guitar

Booking Information
About This Company
Country Music Roster | Music Menu
Fast Index | Home | Search
Printable Page
---
How To Book TANYA TUCKER For Your Event!
Tanya Tucker may be available for your next special event!


Tanya Tucker built one of the most successful careers in music through unflagging determination and undeniable talent. Her incredible success when she was just entering her teen years continued into adulthood, and she is among the all-time best-selling female vocalists in country music.
Tanya (tan' ya, not tawn' ya) was one of the first singers to bring rock and roll bravado to country music. She constantly takes chances musically and she's weathered all the vagaries of fame. If anyone can look back at their career with satisfaction, it's Tanya Tucker. She could easily lie back in a hammock and just enjoy the results of her success, knowing that she's proved herself.
Instead, she recorded the thirtieth album of her career, "Complicated." "Music is what I enjoy. It's constantly a challenge before me," she says to explain why she's not lolling in that hammock. "Making music and creating new music fills me with all kinds of emotions – a little bit of fear, a hopefulness that people will like what I'm doing, some excitement in trying something different, a satisfaction in figuring out how to make a particular song the best it can be. There's always something more you can do, a way to make it bigger and better."
Her interpretation of lyrics and her choice of songs are a reflection of her life, Tucker says. "When I come into the studio for a new album, it's just naturally going to be different because time has passed. As you go on with your life and have different experiences you can't help but indulge them when you're singing. They are a part of you."
Tucker has also put her life experiences down on paper, in her autobiography, "Nickel Dreams" (Hyperion). Working with writer Patsi Bale Cox, Tanya has produced a book that takes an uncompromising, honest look at her life.
Tanya Tucker has plenty to write about. She decided at age six that she would sing, and told her father so. "I wasn't forced to do anything," she says. "My dad and I have always had an understanding. If I wanted something, whatever it was, he'd say 'well let's see what we can do.' He would never say 'No, that's impossible.' He would make it happen as long as I did my part."
Her part in starting a singing career meant traipsing through Nashville with her father Beau, trying to get someone in the music business to listen to her. Before she even hit her teens, Tucker would belt out songs for industry big shots and hear cold-hearted assessments of her talent spat right in her face.
Perseverance paid off, and at age 13, Tucker's rendition of "Delta Dawn" made her a star. In 1976, at age 15, she had her first greatest hits collection, a Grammy nomination and a Rolling Stone cover with the headline, "I-E, I'm Tanya Tucker, I'm 15, You're Gonna Hear From Me." The headline was prophetic. Unlike so many teen sensations, Tucker stuck with singing and continued to chalk up hits.
Tanya Tucker signed with Capitol Nashville in 1985, and immediately made the top of the charts with "One Love At A Time... Just Another Love" and "I'll Come Back As Another Woman." With each album, she reinforced her status as one of country music's premier stylists. In 1991, four songs from her platinum-selling "What Do I Do With Me" became huge hits, including the Grammy-nominated "Down To My Last Teardrop." She won Female Vocalist of the Year honors at the 1991 Country Music Association Awards Show, but was unable to accept because she was in the hospital after giving birth to her son Beau Grayson. Her next album, "Can't Run From Yourself," also went platinum, and her video for "Two Sparrows In A Hurricane" won an Academy of Country Music Award in 1994.
She is the youngest woman in pop or country history to have a boxed set of her music available to the public.
In addition to her own albums, Tanya Tucker has contributed her talents to a number of tribute projects in the last few years. She is constantly in demand for guest appearances: She performed at the World Cup Opening Ceremonies in 1994 (to a worldwide television audience of two billion viewers), did the half-time show at the Super Bowl in that same year and in 1996, and CBS chose her to sing the theme song for their NASCAR racing broadcast.
"I really don't think of myself as a star," she says. "I'm just a working mom. Still, things happen that amaze me sometimes. I went to Norway on tour, and I've never seen people act the way they did. It was like The Beatles or Elvis was on stage. There were 30,000 people screaming and crowding to the front of the stage. People were passing out. I counted 20 to 25 people being carried out. It was so strange. We had to stop the show to calm the crowd down."
Awards include --
Academy of Country Music Video of the Year 1992
CMA Female Vocalist of the Year 1991
Music City News Country Most Promising Female Artist of the Year 1973
Academy of Country Music Top New Female Vocalist 1972
Hit songs include --
Blood Red And Goin' Down
Here's Some Love
I Won't Take Less Than Your Love
If It Don't Come Easy
Just Another Love
Lizzie And The Rainman
San Antonio Stroll
Strong Enough to Bend
What's Your Mama's Name
Would You Lay With Me (In a Field of Stone)
(Without You) What Do I Do With Me?
Down to My Last Teardrop
Highway Robbery
I'll Come Back as Anther Woman
It's a Little Too Late
Love Me Like You Used To
Two Sparrow In A Hurricane
Some Kind Of Trouble
If Your Heart Ain't Busy Tonight
Tell Me About It
Soon
You Just Watch Me
Hangin' In
Tanya Tucker may be available for your next special event!

Genre: Country
Styles:
.Country-Rock. / CountryRock
.Contemporary Country. / ContemporaryCountry
.Country-Pop. / CountryPop
.Progressive Country. / ProgressiveCountry
.Pop/Rock. / PopRock
.Acoustic Guitar. / AcousticGuitar


Years active:
x70s, x80s, x90s, x00s, x10s, x20s
1971-present

Born: ..in Texas / born nTexas
Born: ..in Seminole / born SeminoleTX
Born: Oct 10, 1958

Based: ..in US
Based: ..in California / based nCalifornia
Based: ..in Malibu / based MalibuCA

Tag: .Orchestra charts available. / OrchestraCharts
---
Concert Schedule – by Ticketmaster
Concert Schedule – by Live Nation

---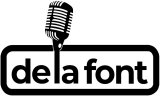 Booking Information
Music Menu
Fast Index | Home | Search
Frequently Asked Questions About Booking TANYA TUCKER
HOW TO BOOK TANYA TUCKER?
(i.e., how to hire TANYA TUCKER for an event)
You are currently on the official site of the Richard De La Font Agency, Inc. For more than 50 years, we have successfully helped official talent buyers around the world secure quality talent.
We welcome the opportunity to be of service to you. Let's do this the right way! Let's save you time and frustration!
Simply click on the "Let's Get Started!" link found on this page. Then, send us your request for booking information.
Include information about your plans for your event and how hiring TANYA TUCKER (or someone similar) might be of special interest.
If you decide you want to look at other names, simply include your talent-fee budget range and indicate that you want to see who else you might be able to afford with such a budget. We can send you a list of names that are affordable and in the style of music you prefer. We hope to save you time and frustration!
HOW MUCH DOES IT COST TO BOOK/HIRE TANYA TUCKER?
(i.e., what is the fee of TANYA TUCKER for an event?)
(i.e., what is TANYA TUCKER charging to perform at an event?)
Official booking fees for TANYA TUCKER, or any other celebrity, are determined based on a number of factors and may change at anytime without prior notice.

Factors influencing pricing vary and may include date, location, type of event, whether a private party or a public concert, the artist's calendar, whether the artist is on tour or not, how well tickets are selling at the artist's concerts, the current demand for the artist's music, market activity, etc.

As you might expect, the more in-demand the artist is, the more buyers are prepared to pay. Of course, this causes the artist's price to increase as the artist becomes more popular, or decrease when becoming less popular.

Exclusive agents with exclusive representation frequently quote a range instead of a specific price, since changes can occur at anytime. Generally, the artist's manager has a role in the decision to accept any particular offer from a talent buyer.

To learn the most current artist's pricing, or the estimated artist's fee for your particular event, simply click on the "Let's Get Started!" link found on this page. Then, send us your request for booking information.
IS TANYA TUCKER AVAILABLE TO WORK MY EVENT?
(i.e., what is TANYA TUCKER's availability?)
To learn the artist's current availability for your special event, simply click on the "Let's Get Started!" link found on this page. Then, send us your request for booking information.

Once we have your event/party information, we will be better able to assist you with putting your entertainment talent booking plans in place as your entertainment consultant. Let's get this done right! We look forward to working with you!
---