How To Book TAYLOR DAYNE For Your Event!
Taylor Dayne may be available for your next special event!



Taylor Dayne (born Leslie Wunderman) is an American singer, songwriter, and actress. She rose to fame in 1987 after her debut single "Tell It to My Heart". Dayne achieved six additional U.S. top-10 singles, including "Love Will Lead You Back", "With Every Beat of My Heart", "Prove Your Love", and "I'll Always Love You".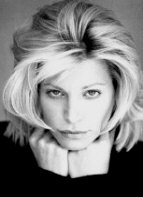 Taylor Dayne has received two Grammy Award nominations, and has won an American Music Award, and multiple New York Music Awards. She has also received New York Hall of Fame honors and was ranked number 18 on Rolling Stone's list of the best female dance artists of all time. In December 2016, Billboard magazine ranked her the 28th most successful dance artist of all time.'
In less than a decade, Taylor Dayne established herself as one of pop music's most successful artists. Her versatile voice has gained recognition in multiple formats from pop and dance to adult contemporary. Her unique vocal style has earned her two double platinum albums, two sold out world tours and several Grammy nominations.
Taylor Dayne has that charismatic quality to which every artist aspires. Her distinctive voice and exceptional material have multigenerational appeal that stretches across the lines of age, gender and culture. When she takes the stage, her very presence magnetizes the room. The audience is captivated from the first note she belts out. All eyes are riveted to the expressive figure whose vocal range and control demonstrate the mastery of years of dedication and training.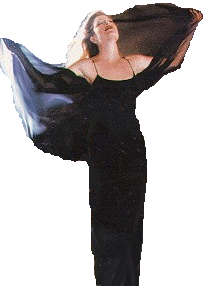 Pouring her heart out as she delivers one memorable anthem after another she evokes a frenzy of screaming that has audiences dancing with delight. Then she croons a ballad so touching that not a dry eye is left in the house. Taylor sings with an honesty that bares her inner emotional landscape, allowing us to revel in a moment of sympathetic bonding, glimpsing our own hopes and fears through her.
Taylor Dayne hails from New York. She grew up with a deep love of music. Her influences run from Broadway to Soul Music. By the time she reached high school, she had discovered rock & roll. She developed her powerful voice and groomed her talent singing in nightclubs in the Brighton Beach section of Brooklyn. After studying music theory and composition in college, she joined a New Wave band called The Next, but soon found a band situation to be constraining, and longed to try her hand at a solo career. When she met Producer Ric Wake in 1986 she was ready to launch herself into the pop arena. That initial collaboration rocketed her into stardom.
Taylor's incredible debut album "Tell It To My Heart" spawned a string of four Top Ten Singles. "Tell It To My Heart," "Prove Your Love," "I'll Always Love You" and "Don't Rush Me". In addition to making chart history, she became one of the core artists of the crossover radio format that gained prominence in the late 1980's. Exposure on MTV expanded her audiences bringing Taylor into the living rooms of millions of viewers.
But it was the support of the dance community that jump-started her career as she toured the country performing in all of the premier venues exhibiting her talent to a loyal devoted fan base. In a genre known for track date artists, Taylor Dayne proved that dance music is a live format as she embarked on a national tour with a full band.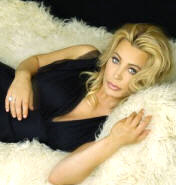 Her second album "Can't Fight Fate," the real test of the staying power of a performer, surpassed her debut effort. Included, were such songs as "Every Beat Of My Heart," "I'll Be Your Shelter," "Heart of Stone," and the Number #1 Smash "Love Will Lead You Back." Taylor then climbed the charts with a remake of Barry White's "Can't Get Enough of Your Love."
Taylor Dayne has broadened her horizons beyond the recording studio and concert venues around the world. She completed principal photography in her first starring role in a motion picture and has also been working on a Broadway project with Elton John and Tim Rice on the musical adaptation of "Aida."
Hits include: "Beautiful", "I'll Wait",
"Can't Get Enough of Your Love, Babe",
"Love Will Lead You Back", "Planet Love",
"Prove Your Love", "I'll Always Love You",
"Naked Without You", "Don't Rush Me",
"Tell It To My Heart", "I'll Be Your Shelter",
"With Every Beat of My Heart", "How Many",
"Whatever You Want", "Say A Prayer",
"Heart Of Stone", "Send Me A Lover".
Hire Taylor Dayne for your party or event!
Taylor Dayne may be available for your next special event!
Book Taylor Dayne, now!
For other great suggestions for booking music acts,
look here.
Watch videos
YouTube

Genre: Rock 1
Styles:
.Adult Contemporary. / AdultContemporary
.Club/Dance. / ClubDance
.Pop. / xPop
.House. / xHouse
.Dance-Pop. / DancePop
.Pop/Rock. / PopRock


Years active:
x80s, x90s, x00s, x10s, x20s
1985-present

Born: ..in New York / born nNewYork
Born: ..in Long Island / born LongIslandNY
Born: May 7, 1962

Based: ..in US
Based: ..in California / based nCalifornia
Based: ..in Los Angeles / based LosAngelesCA

Tag: Jewish Musical Artists, xJewish