How To Book TOMMY TUNE For Your Event!
Tommy Tune may be available for your next special event!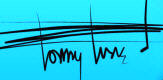 Tommy Tune (his real name), actor, Dancer, Singer, Choreographer and Director is the winner of nine Tony Awards, and the only person in theatrical history to win in four different categories and to win the same two Tony Awards two years in a row.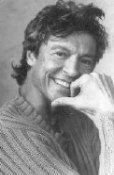 Tommy Tune danced onto the Broadway scene in the chorus of Baker Street in 1965 and hasn't stopped since. He worked in the chorus' of A Joyful Noise in 1967 and How Now Dow Jones? in 1968. He garnered raves and his first Tony (Best Featured Actor in a Musical) in Michael Bennett's Seesaw in 1973. Branching out, he directed his first show, the off-Broadway production of The Club in 1976. The Best Little Whorehouse in Texas, was his next venture followed by A Day in the Hollywood/ A Night in the Ukraine and his second Tony (Best Choreography).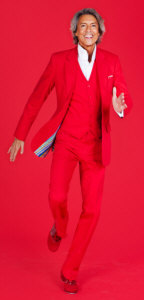 Tommy Tune returned to off-Broadway in 1981 to direct Caryl Churchill's Cloud 9. 1982 brought Nine and his third Tony (Best Direction of a Musical). He pulled double duty in My One and Only and was rewarded with his fourth and fifth Tony's (Best Choreography, Best Actor in a Musical). This was followed by Stepping Out, and then he received his next two Tonys with Grand Hotel (Best Choreography, Best Direction of a Musical).
The following year brought the Will Rogers Follies and his next two Tony Awards, (Best Choreography, Best Musical). Not satisfied to remain stationary , Tommy Tune returned to the Stage in his acclaimed one-man song and dance extravaganza, Tommy Tune Tonight! first on Broadway and then touring nationally and internationally.
Mr. Tune is the recipient of eight Drama Desk Awards, two Obie Awards, Dance Magazine's Award for Lifetime Achievement; the 1990 American Dance Award (presented by the National Academy of Dance); the 1990 Drama League Musical Theatre Award for Direction and Choreography; the Astaire Award in both 1990 and 1991, George Abbott Award for Lifetime Achievement, the University of Texas' distinguished Alumnus Award; and the Jean Cocteau International Style Award. He was also named to the Top 10 International Best Dressed List of 1992.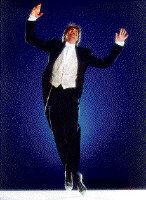 Andy Warhol once said that Tommy Tune "exudes a cultivated serenity and a genuine love of life." And of his unique talents as a director/choreographer, the New York Times proclaimed: "Mr. Tune has reshuffled the elements of the old-style musical into state of the art." The 6'6" tall Texan has been a fixture on Broadway since leaving Houston, where he began tap, acrobatics and ballet lessons at the age of 5. He majored in drama at the University of Texas and the University of Houston. Drama critic John Simon described him "as long on talent as on legs," a sentiment echoed around the globe by critics and audiences alike.
Tommy Tune has shied away from Hollywood, appearing in only two films in his career. He played Ambrose Kemper in the movie version of Hello Dolly!, directed by Gene Kelly and starring Barbra Streisand; and, after working as assistant choreographer for "The Dean Martin Show" on television, he was featured in Ken Russell's "The Boyfriend" starring Twiggy. The two were reunited on Broadway in "My One and Only."
Tommy Tune also toured the United States and Canada in the musical "Bye Bye Birdie," directed by Gene Saks.
Tommy Tune has been invited to sing and dance for three U.S. presidents, the Queen of England and the Royal Family of Monaco. In 1991, he was inducted by Gwen Verdon into the Theatre Hall of Fame in Broadway's Gershwin Theatre.
In 1994 he was honored with his own star on the Hollywood Walk of Fame located, appropriately enough, directly in front of Capezio's.
Notable songs include -- .
Strike up the Band
That Old Feeling
Music That Makes Me Dance
Penthouse Serenade (When We're Alone)
Way You Look Tonight
Dream a Little Dream of Me
On a Slow Boat to China
You Belong to Me
Somewhere Along the Way
It Only Happens When I Dance With You
Tommy Tune may be available for your next special event.
Watch videos
YouTube

Genre: Vocal
Styles:
.Adult Contemporary. / AdultContemporary
.Show Tunes. / ShowTunes
.Special Celebrity and Attractions. / SpecialCelebrityAndAttractions
.Cast Recordings. / CastRecordings
.Stage & Screen. / Stage&Screen

Years active:
x90s, x00s, x10s, x20s

Born: ..in Texas / born nTexas
Born: ..in Wichita Falls / born WichitaFallsTX
Born: Feb 28, 1939

Based: ..in US
Based: ..in New York / based nNewYork

Tag: .Orchestra charts available. / OrchestraCharts