How To Book TRACY LAWRENCE For Your Event!
Tracy Lawrence may be available for your next special event!



How to Hire TRACY LAWRENCE For Your Event!
Popular requests:
BOOKING FEE (booking price, booking cost).
For a true artist, life is art and art is life. Maybe that bit of wisdom explains the brilliance, power and intensity of Atlantic Records superstar Tracy Lawrence. From the very beginning of his hit-making career, this unique singer-songwriter-producer has written and chosen material that sticks in both the head and the heart, becoming one of country radio's most distinctive voices along the way.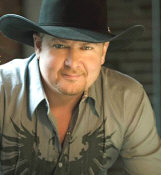 Hire Tracy Lawrence for a corporate event!
In less than 10 years, Tracy has sold more than seven million discs, hitting the top of the country singles charts 16 times with such classics as "Time Marches On," "Sticks And Stones" and "If The World Had A Front Porch." Listeners worldwide recognize him as one of the most influential country performers of the 90's, an artist who has near-magical ability to translate their own innermost thoughts and feelings into unforgettable songs.
Raised in Foreman, Arkansas, Tracy drew from a rich musical heritage which included such Southern rockers as Lynyrd Skynyrd and ZZ Top as well as country traditionalists George Strait and Merle Haggard.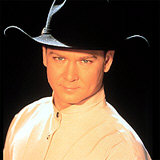 Hire Tracy Lawrence for an anniversary!
Tracy earned his performing stripes by touring the area's bars, honky tonks and jamborees when barely old enough to drive. Though he recalls that circuit as a "tough road" for a young performer, he says it also taught him some valuable lessons about being an entertainer. By the time Tracy hit Nashville, his talent and energy would land him a recording contract just months after arriving in town.
His first album, "Sticks And Stones," catapulted Tracy Lawrence to the top of the charts, yielding three #1 hits (including the title track) and one top ten hit. When his debut went platinum, it set the tone for the rest of his career: Tracy Lawrence has had three platinum records, one double platinum record (1993's "Alibis") and 15 #1 singles.

Tracy Lawrence was named the Academy of Country Music's Top New Male Vocalist in 1993, SRO's Best New Touring Artist in 1993, and in 1996 received two Golden Pick Awards from Country Weekly magazine.

Hire Tracy Lawrence for your party!

Dallas Turner, nighttime radio jock on WSIX in Nashville says, "At a time when country artists are crafting their music toward the contemporary pop side, Tracy turns in a solid country album, which takes you on a most personal journey. From 'The Man I Was' to 'Lonely' and 'Unforgiven,' you sense the honest truth and pain Tracy had to face over the last few years to get to this new place in his life."

Tracy was in Las Vegas to entertain at the Professional Bull Riders World Championship Finals and help launch Sierra Sports' new computer bull-riding simulation, Professional Bull Rider. The CD-ROM includes Tracy's image and the song "Up All Night," a rodeo rocker from "Lessons Learned." It's the first-ever pairing of a country-music artist with an interactive video game.

But then Tracy Lawrence has always been a trailblazer, always evolving, but never leaving his audience behind. "Lessons Learned" is the greatest evidence of the art that's come out of Tracy Lawrence's life. It's art you can dance to, dream to and sing along with. It's art that teaches and art that delights. It's art that stirs the soul and moves the feet. And it's from a life that hasn't always been easy, but has always been worthwhile.

"For every lesson learned and every mistake I've made," Tracy says, "I feel I've grown as a person out of it. I'm approaching everything that I'm doing now with the energy of a young artist, but with the wisdom of someone who is a bit older and little bit wiser. I've begun to realize again the only thing that matters to me is just being the best artist I can be."
Awards include --
Two Golden Pick Awards from Country Weekly magazine 1996
SRO's Best New Touring Artist 1993
Academy of Country Music Top New Male Vocalist 1992
Hit songs include --
Alibis
Can't Break It to My Heart
If the Good Die Young
My Second Home
Sticks and Stones
Texas Tornado
Time Marches On
As Any Fool Can See
Better Man, Better Off
I See It Now
If the World Had a Front Porch
Is That a Tear
Stars over Texas
Lessons Learned
Today's Lonely Fool
How a Cowgirl Says Goodbye
If You Loved Me
The Coast is Clear
While You Sleep
Lessons Learned
Unforgiven
Life Don't Have To Be So Hard
Lonely
What A Memory
Paint Me a Birmingham
It's All How You Look At It
Sawdust on Her Halo
Find Out Who Your Friends Are
Used to the Pain
If I Don't Make It Back
'Till I Was a Daddy Too
You Can't Hide Redneck
Up to Him
Hire Tracy Lawrence for your party or event!
Tracy Lawrence may be available for your next special event!
Book Tracy Lawrence, now!
For other great suggestions for booking music acts, look here.

Genre: Country
Styles:
.New Traditionalist. / NewTraditionalist
.Honky Tonk. / HonkyTonk
.Contemporary Country. / ContemporaryCountry
.Country-Pop. / CountryPop
.Neo-Traditionalist Country. / NeoTraditionalistCountry


Years active:
x90s, x00s, x10s, x20s
1991-present

Born: ..in Texas / born nTexas
Born: ..in Atlanta / born AtlantaTX
Born: Jan 27, 1968

Raised: ..in Arkansas / nArkansas
Raised: ..in Foreman / ForemanAR

Based: ..in US
Based: ..in Tennessee / based nTennessee
Based: ..in Nashville / based NashvilleTN

Tag: .Orchestra charts available. / OrchestraCharts