Richard De La Font Agency, Inc.
Legendary 5-Star Service and Reputation
Providing Excellence in Entertainment Since 1970

Booking Wade Hayes
Book country music artists - book Wade Hayes
Contemporary Country, Honky Tonk,
Neo-Traditionalist Country

Booking Information
About This Company
Country Music Roster | Music Menu
Fast Index | Home | Search
Printable Page
---
How To Book WADE HAYES For Your Event!
Wade Hayes may be available for your next special event!



When Wade Hayes burst onto the country music scene in late 1994 with his skyrocketing debut single, "Old Enough To Know Better," he was widely touted as the genuine article – a singer, songwriter and musician who understood the rich heritage of country music.
With "When The Wrong One Loves You Right," his third Columbia/DKC release, the multi-talented Oklahoma native once again delivered true country music, flavored with the rich, distinctive baritone that so easily distinguishes his voice from the ever-growing pack of new talent.
Following his first gold album, "Old Enough To Know Better," Wade rushed headlong into the whirlwind of success. The follow-up project, "On A Good Night," spurred by the chart-topping title cut, carried on that momentum.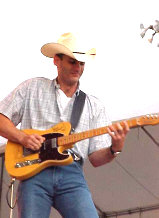 This album is indicative of a more mature artist, someone who has taken time to assess his growth, to evaluate the ever-changing world around him and to sharpen the focus on the music that has shaped his soul.
His commitment to tradition and to his continually-growing legion of fans is evidenced by his unrelenting search for the right combination of songs. And that combination, starting with "The Day That She Left Tulsa," an emotive ballad that allows Wade to stretch his vocal delivery to new limits, sets a definite tone for "When The Wrong One Loves You Right."

Wade's unique sound has been greatly shaped by his admiration of classic country entertainers, particularly Merle Haggard, Waylon Jennings and Willie Nelson. He frequently pays tribute to them in his concerts. "Their music means so much to me. I derived my style by listening to them, so when I perform one of their classics in my show, it's my way of paying tribute to them."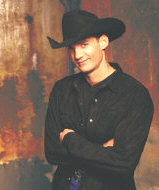 On stage, the talented entertainer is garnering more acclaim with each performance. But then, why not, since that's where he feels most comfortable and relaxed. "I know exactly what to expect on stage...most of the time, anyway! Performing for a crowd of people who are really into the music, that's the best part of my day. My band, Wheel Hoss, is made up of my good friends but they're also there because they love the music, too."

Wade is also proud to acknowledge that his show continues to evolve. "The band and I are so in sync now that we literally glide into songs, which of course makes the show feel like it's moving a lot faster to us. Before you know it the show is over. That's a good sign to us, kinda like 'we're done already?'"

But then it's easy to be the "genuine article" on stage when you've honed your skills at an early age. At 14, Wade was playing lead guitar in his father's band five nights a week in his hometown of Bethel Acres, Oklahoma. In 1992, with years of experience behind him, Wade decided to move to Nashville with the aim of becoming some star's lead guitarist. With his one-of-a-kind voice and lanky good looks, Wade landed a steady job at a local club and later was hired by Johnny Lee to play guitar – an early dream fulfilled.

But Music Row talent scouts also took note of the versatile newcomer. Songwriter Chick Rains ("Somebody Should Leave," "Now I Know") quickly introduced Wade to producer Don Cook, Vice President of Sony ATV Tree Publishing. From that point on, the whirlwind began full force, as Wade found himself with a publishing deal and a record contract within 72 hours.

Stardom has brought Wade Hayes many rewards, including confidence. Humble, shy, soft-spoken, he's hard-pressed to talk about his accomplishments. He was stunned when his name was announced as Male Star Of Tomorrow at the 1997 TNN Music City News Country Awards. "It shocked me. I didn't know what to say because I didn't have anything prepared. I figured someone else was going to win. I was just there to enjoy the festivities."

As he evaluates his life, Wade ponders the measure of success. "My answer to that changes about every year," he says. "I think that if you're having hit songs and selling records, that's success. There are several levels of that. If I can fit in there somewhere and continue to grow as an artist, I'll feel successful. And as long as you can continue to grow personally, whatever your career is, that's success too."
Awards include --
TNN/Music City News Star of Tomorrow – Male 1997
Hit songs include --
Old Enough To Know Better
On a Good Night
I'm Still Dancin' With You
What I Meant to Say
The Day That She Left Tulsa (In a Chevy)
Don't Stop
How Do You Sleep at Night
Where Do I Go to Start All Over
Goodbye Is the Wrong Way to Go
It's Over My Head
Up North (Down Douth, Back East, Out West)
When the Wrong One Loves You Right
Wichita Lineman
Tore up from the Floor Up
How Do You Sleep at Night
Wade Hayes may be available for your next special event!
Watch videos.
YouTube

Genre: Country
Styles:
.Contemporary Country. / ContemporaryCountry
.Honky Tonk. / HonkyTonk
.Traditional Country. / TraditionalCountry
.Neo-Traditionalist Country. / NeoTraditionalistCountry


Years active:
x90s, x00s, x10s, x20s

Born: ..in Oklahoma / born nOklahoma
Born: ..in Bethel Acres / born BethelAcresOK
Born: Apr 20, 1969

Based: ..in US
Based: ..in Tennessee / based nTennessee
Based: ..in Nashville / based NashvilleTN
---
Concert Schedule – by Ticketmaster
Concert Schedule – by Live Nation

---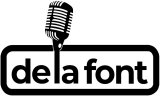 Booking Information
Music Menu
Fast Index | Home | Search
Frequently Asked Questions About How To Hire WADE HAYES for a private party or special event.
HOW TO BOOK WADE HAYES?
(i.e., how to hire WADE HAYES for an event)
You are currently on the official site of De La Font Agency. For more than 50 years, we have successfully helped official talent buyers around the world secure quality talent.
We welcome the opportunity to be of service to you. Let's do this the right way! Let's save you time and frustration!
Simply click on the "Let's Get Started!" link found on this page. Then, send us your request for booking information.
Include information about your plans for your event and how taking steps to hire WADE HAYES (or someone similar) might be of special interest.
If you decide you want to look at other names, simply include your talent-fee budget range and indicate that you want to see who else you might be able to afford with such a budget. We can send you a list of names that are affordable and in the style of music you prefer. We hope to save you time and frustration!
HOW MUCH DOES IT COST TO BOOK/HIRE WADE HAYES?
(i.e., what is the booking fee to hire WADE HAYES for an event?)
(i.e., what is WADE HAYES booking fee to perform at an event?)
Official booking fees for WADE HAYES, or any other celebrity, are determined based on a number of factors and may change at anytime without prior notice.

Factors influencing pricing vary and may include date, location, type of event, whether a private party or a public concert, the artist's calendar, whether the artist is on tour or not, how well tickets are selling at the artist's concerts, the current demand for the artist's music, market activity, etc.

As you might expect, the more in-demand the artist is, the more buyers are prepared to pay. Of course, this causes the artist's price to increase as the artist becomes more popular or decrease when becoming less popular.

Exclusive agents with exclusive representation frequently quote a range instead of a specific price, since changes can occur at anytime. Generally, the artist's manager has a role in the decision to accept any particular offer from a talent buyer.

To learn the most current artist's pricing, or the estimated artist's fee for your particular event, simply click on the "Let's Get Started!" link found on this page. Then, send us your request for booking information.
IS WADE HAYES AVAILABLE TO WORK MY EVENT?
(i.e., what is WADE HAYES's availability?)
To learn the artist's current availability for your special event, simply click on the "Let's Get Started!" link found on this page. Then, send us your request for booking information.

Once we have your event/party information, we will be better able to assist you with putting your entertainment talent booking plans in place as your entertainment consultant. Let's get this done right! We look forward to working with you!

This is the month of June update of this page. Wade Hayes booking agent available. Wade Hayes cost, Wade Hayes booking fee and Wade Hayes booking price are available.
---