How To Book ADAM LAMBERT For Your Event!
Adam Lambert may be available for your next special event!



Season 8 (2009), Second Place Finalist
of "American Idol".

Hits include: "Another Lonely Night",
"Whataya Want From Me", "Mad World",
"Never Close Our Eyes", "If I Had You",
"Better Than I Know Myself", "Cryin'"
"One", "A Change Is Gonna Come",
"Ghost Town", "For Your Entertainment",
"No Boundaries", "Trespassing".
How to Hire ADAM LAMBERT For Your Event!
Adam Lambert is an American singer and songwriter. Since 2009, he has sold more than 3 million albums and 5 million singles worldwide.
Adam Lambert is known for his dynamic vocal performances that fuse his theatrical training with modern and classic genres.

Lambert rose to fame in 2009 after finishing as runner-up on the eighth season of American Idol. Later that year, he released his debut album, For Your Entertainment, which debuted at number three on the U.S. Billboard 200. The album spawned several singles, including "Whataya Want from Me", for which he received a Grammy nomination for "Best Male Pop Vocal Performance".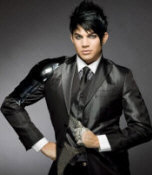 Hire Adam Lambert for your festival or concert plans.
Alongside his solo career, Adam Lambert has collaborated with rock band Queen as lead vocalist for Queen + Adam Lambert since 2011, including several worldwide tours from 2014 to 2022. Their first album, Live Around the World, released in October 2020, and debuted at number one on the UK Albums Chart.

Critics, celebrities and colleagues have been outspoken in their praise for Lambert's vocal command. Kathie Bretches-Urban, co-founder of Metropolitan Educational Theatre Network (now MET2) where Lambert performed as a youth, said "He has invested his entire life in music and performing ... He'd just come out onstage, and it popped". Record producer Rob Cavallo once described Adam Lambert as having an unlimited range and able to sing every note on a guitar from the lowest to the highest. In a March 2012 interview, rock artist Meat Loaf rated Lambert's voice in the company of only two others, Whitney Houston and Aretha Franklin, based on "that jet pack quality to their voice that just lets it take off."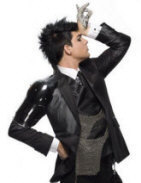 Hire Adam Lambert!
Adam Lambert is best known for his theatrical performance style and meticulous attention to detail in all aspects of his personal presentation. He draws upon extensive stage experience in the ease with which he can refine and define his image through fashion and other imagery, which are essential to how he chooses to inhabit his songs, rivet his audiences and showcase his individuality.

Lambert was inspired when his father gave him access to his large record collection of 1970s music. He was attracted to theatrical rock from artists like Madonna, David Bowie, Michael Jackson, Queen, Aerosmith, and Led Zeppelin. Lambert referred to Michael Jackson and Madonna as "King and Queen" because they creatively merged music with makeup, fashion and cinematic video. Among his strongest influences are British singers, such as Freddie Mercury, David Bowie and Robert Plant: "Those are the people I really gravitate towards".
Hire Adam Lambert for your party or event!
Adam Lambert may be available for your next special event!
Book Adam Lambert, now!
For other great suggestions for booking music acts,
look here.

For more suggestions, proceed to the next page.
Click here --
Rock Music Roster
Or, click on one of the below links --
Music Menu
Fast Index
Entertainers Directory
Home