How To Book ANDY PRATT For Your Event!
Andy Pratt may be available for your next special event!



From the flower power rock group "Butter" to the Cambridge folk scene and a solo career, Andy Pratt has been around. He graduated from Harvard in 1968 and in 1971 released a jazz/pop album of original songs on Polydor titled "Records are like Life." On it he flirted with insanity, which has been a recurring theme in ANDY PRATT, who has still somehow remained sane. He then did a brief stint as a sideman, playing piano for Odetta and Edgar Winter.

In 1972 Andy Pratt released a demo tape of "Avenging Annie" to the Brown University radio station WBRU in Providence, Rhode Island, where it became an FM Hit. As his best known work to date, in this song Pratt sings in falsetto the story of a mythical outlaw heroine. The result is a charged piano rock epic set partially to the tune of Woody Guthrie's "Pretty Boy Floyd." It was the first song on his second US album, "Andy Pratt," released by Columbia and produced by John Nagy. On this album, Pratt was backed by some of Boston's best rock and jazz musicians, including Abe Laboriel and Rick Shlosser, on bass and drums respectively. Andy Pratt himself played piano, guitar, bass, and amateur sitar, and did the multi-tracked vocals that have become his signature.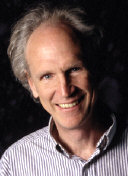 His touring band at the time also included jazz guitarist John Scofield. "Avenging Annie" hit the charts, reaching number one in Providence and New Orleans, number five in Boston, and number eighty nationally. It still receives airplay. Andy Pratt gained cult status through this and the next two albums, "Resolution," and "Shiver in the Night," produced by Arif Mardin, and distributed by Atlantic, and collected critical praise galore.
Quotes like "Pratt has forever changed the face of rock and roll" which appeared in Rolling Stone, were typical. The message had changed to one of love and optimism, though not without the characteristic Pratt struggle. With the release of the Mardin albums he toured the U.S. for two years with a crack rock band, including Syracuse guitar hero Mark Doyle, and drummer Rick Schlosser again, replaced for the second Shiver tour by Frank DeFonda. They opened with success for such big names as Foreigner and The Band, and the Big Time appeared just around the corner, but there was never a second hit after "Avenging Annie," and the band broke up.
Andy Pratt and his intermediate label, Nat Weiss Nemperor, moved over to CBS (Epic) for a fourth LP called "Motives," which sported a lighter, jazzier feel and Pratt's newly found Christianity. He returned in 1982 with a 5-song LP called "Fun in the First World," which boasted a contemporary FM edge, and was produced by former Modern Lover and ex-Chartbuster Leroy Radcliffe. Pratt and Radcliffe recruited local guitar hero Billy Loosigian (from Willie Loco's Boom Boom Band, among many others), Jean Dominique Sifantus (The Road Apples, The Jackals) on drums, John Troy (Poussette-Dart/John Hall Band) on bass, and Patty Unitas on back-up vocals to assist in the project. The trade journal CMJ Progressive Media (July '82) listed the EP as "P.M.'s Indie Label Fave" in a column that lists their "hottest new releases." "These records demand your attention!" "Burn Up In the Fire" with its Second Coming Theme from the '82 LP made WBCN's Most Played Local Music chart in June of 1982.
His biggest success remained, and remains, "Avenging Annie." Columbia put the song on the flip side of Bruce Springsteen's "Blinded By The Light" promo disc circa 1972 (Play Back Records), and it has been covered (or attempted) by others including a creditable job by Farrenheit's Charlie Farren way back in his Live Lobster Band days, and The Who's Roger Daltrey on his second solo album and various collections. Keyboardist Andy Mendelson, from Pratt's road band and the "Shiver" album, operated Synchro Sound (once known as Intermedia Studios when Pratt and Aerosmith and many others recorded there) on Newbury Street. Mendelson is a producer of note.
Mendelson released a solo album in 1978 and Andy Pratt guested. Also involved in that Arista recording was Andy's brother Richard who engineered and drummed on Resolution. Mark Doyle played out with Cindy Bullens and produced some stuff for her as well. He produced The Bristols (as did former Car Elliot Easton.) Not counting the(1976-77) time spent safely ensconced at the Sheraton Commander (while working with Andy Pratt, Cindy Bullens and David Werner), Doyle lived in Boston for 5 years, from '88-'93. He was involved in all of Maurice Starr's studio string arrangements while also co-producing a lot of his acts: New Kids, Perfect Gentlemen, Rick Wes and The Superiors. He also played on records by Hall & Oates, Judy Collins (with Pratt), Bryan Adams, and Meat Loaf. He was in Meat Loaf's band from 1981-83, appearing on Saturday Night Live with him.
Ace drummer Rick Shlosser played out with Boz Scaggs, Van Morrison ("Wild Night"), Rod Stewart ("Tonight's The Night"), Nicolette Larson, Leo Sayer (the "Here" album with Pratt-mate Mark Doyle), and toured as a member of James Taylor's band, etc. The busy cat was first call session drummer in LA for a long time. He's worked with such varied artists as Etta James, Ronnie Hawkins way back in 1961, found time to deal with Montrose as well as Manhattan Transfer, Rory Block, Stephen Bishop and Link Wray's "Rumble."
A great Pratt collection, "The Resolution Collection," produced by Arif Mardin, is available on CD from Razor and Tie. It was released in 1996 and features "Avenging Annie," the entire "Resolution" album, and a couple of songs from "Shiver," all from the original master tapes.
Hit songs include --
Notable songs include -- .
Avenging Annie
Age of Goodbye
All I Want Is You
Another World
Avenging Annie
Gonna Wait a Lifetime
Burn Up In The Fire
Resolution
Constant Heat
Set Your Sights
Love Song
Some Things Go On Forever
Karen's Song
Andy Pratt may be available for your next special event!
Watch videos:
YouTube

Genre: Rock 1
Genre: Gospel
Styles:
.Classic Rock. / ClassicRock
.Singer/Songwriter. / SingerSongwriter
.CCM. / xCCM
.Soft Rock. / SoftRock
.Folk-Rock. / FolkRock
.AM Pop. / AMPop
.Pianist. / xPianist

Years active:
x70s, x80s, x90s, x00s, x10s, x20s
1969-present

Born: ..in Massachusetts / born nMassachusetts
Born: ..in Boston / born BostonMA
Born: ..in Hawthorne / born HawthorneMA
Born: Jan 25, 1947

Based: ..in US
Based: ..in Massachusetts / based nMassachusetts
Based: ..in Amesbury / based AmesburyMA