How To Book BARRY GIBB For Your Event!
Barry Gibb may be available for your next special event!

(formerly with

The Bee Gees)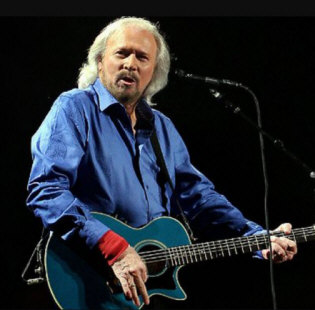 Hits include: "Shine Shine",
"Guilty", "What Kind Of Fool",
"Fine Line", "Childhood Days".
How to Hire BARRY GIBB For Your Event!
Popular requests:
BOOKING FEE (booking price, booking cost).
GRAMMY AWARD winning Sir Barry Gibb CBE AC is a British musician, singer-songwriter and record producer who rose to worldwide fame as a member of the Bee Gees, one of the most commercially successful groups in the history of popular music. With his younger brothers, fraternal twins Robin and Maurice Gibb, he formed a songwriting partnership beginning in 1955.
He has lived in Britain, Australia, and the United States, holding dual UK–US citizenship, the latter since 2009.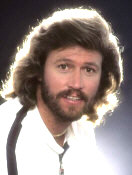 Hire Barry Gibb for your festival or concert plans.
Barry Gibb's career has spanned more than 60 years. In 1994, he was inducted into the Songwriters Hall of Fame with his brothers. In 1997, as a member of the Bee Gees, he was inducted into the Rock and Roll Hall of Fame and received the Brit Award for Outstanding Contribution to Music.

Gibb's most notable vocal trait is a far-reaching high-pitched falsetto. As a songwriter, he shares with John Lennon and Paul McCartney the record for most consecutive Billboard Hot 100 number ones, each having six. In total, he has written or co-written sixteen Billboard Hot 100 number ones. Guinness World Records lists Barry Gibb as the second most successful songwriter in history, behind Paul McCartney.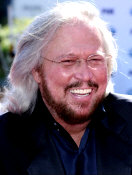 Hire Barry Gibb to entertain at your company's special event!
In August 1983, he produced Kenny Rogers' new album, Eyes That See in the Dark, which includes the song "Islands in the Stream" by Rogers and Dolly Parton which became one of the best-selling singles in country music.

Barry Gibb made his debut performance at the Grand Ole Opry on 27 July 2012, performing three songs with Ricky Skaggs.

On 21 December 2013, Barry Gibb made a surprise appearance on the US television show Saturday Night Live at the end of the "Barry Gibb Talk Show" skit with Jimmy Fallon, Justin Timberlake and Madonna. Also appearing that night was Sir Paul McCartney who shared the stage with Gibb during the closing credits where they embraced each other.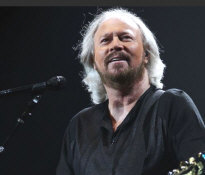 Hire Barry Gibb.
On 8 February 2015, at the 57th Annual Grammy Awards, Barry Gibb, along with the group Pentatonix, presented the category of Best Pop Vocal Album. On 26 March 2015, Gibb was one of the headlining acts on a music festival called the Hard Rock Rising Miami Beach Global Music Festival alongside Andrea Bocelli, Gloria Estefan, Flo Rida, Jon Secada and Wyclef Jean.

Gibb's influences when he was in the Rattlesnakes were Tommy Steele, the Mills Brothers, the Everly Brothers, Paul Anka and Cliff Richard. The Bee Gees acknowledged that they would sing in the style of the Everlys and then add a third harmony; the result was "New York Mining Disaster 1941" (1967).

Gibb also praises the vocal skills of Frankie Valli as one of his influences. His compositions for the Bee Gees have been recorded by numerous artists, including José Feliciano, Celine Dion, Al Green, Wyclef Jean, Janis Joplin, Jimmy Little, Barry Manilow, Olivia Newton-John, Roy Orbison, Elvis Presley, Kenny Rogers, Diana Ross, Nina Simone, Barbra Streisand, Samantha Sang, Tina Turner, Conway Twitty, Frankie Valli, Luther Vandross, Sarah Vaughan, Jennifer Warnes, Dionne Warwick and Andy Williams.

As a record producer, Barry Gibb produced albums for Andy Gibb, Barbra Streisand, Dionne Warwick, Kenny Rogers, and Diana Ross.
Hire Barry Gibb for your party or event!
Barry Gibb may be available for your next special event!
Book Barry Gibb, now!
For other great suggestions for booking music acts, look here.

For more suggestions, proceed to the next page.
Click here --
Rock Music Roster
Or, click on one of the below links --
Music Menu
Fast Index
Entertainers Directory
Home