How To Book Entertainment For Your Event
Barry Manilow may be available for your next special event!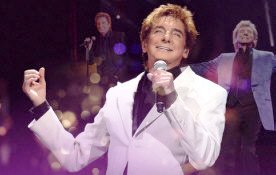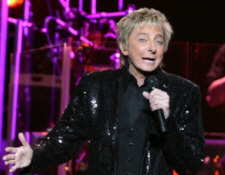 Hits include: "Can't Smile Without You",
"I Write The Songs", "It's A Miracle",
"Looks Like We Made It", "Mandy",
"Even Now", "Somewhere Down The Road",
"The Old Songs", "This One's For You",
"Tryin' To Get The Feeling Again",
"Weekend In New England", "It's A Miracle",
"I Don't Want To Walk Without You",
"Could It Be Magic", "When I Wanted You",
"Read 'Em And Weep", "Ships",
"I Made It Through The Rain",
"Some Kind Of Friend", "Lonely Together",
"Somewhere In The Night",
"Ready To Take A Chance Again",
"Copacabana (At The Copa)",
"When October Goes", "Daybreak",
"Keep Each Other Warm",
"I'm Your Man", "Brooklyn Blues",
"Let's Hang On", "Memory".

Booking Barry Manilow:
Serious requests only.
For more suggestions, proceed to the next page.
Click here --
Rock Music Roster
Or, click on one of the below links --
Music Menu
Fast Index
Entertainers Directory
Home