How To Book BECK For Your Event!
Beck may be available for your next special event!



Hits include: "E-Pro", "Nausea",
"Where It's At", "The New Pollution",
"Mellow Gold", "Mutations", "Loser",
"Mixed Bizness", "Deadweight",
"Odelay", "Sexx Laws", "Tropicalia",
"Devils Haircut", "Think I'm In Love",
"Gamma Ray", "Bonfire Blondes",
"Waking Light", "Blue Moon",
"Heart Is A Drum", "Dreams",
"Jack-Ass", "Cycle", "Waves",
"Girl", "Time Bomb", "Morning".
GRAMMY AWARD winning Beck David Hansen (born Bek David Campbell) is an American musician, singer, songwriter, and record producer.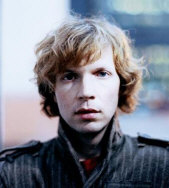 Beck rose to fame in the early 1990s with his experimental and lo-fi style, and became known for creating musical collages of wide-ranging genres.
Beck has released 14 studio albums (three of which were released on indie labels), as well as several non-album singles and a book of sheet music.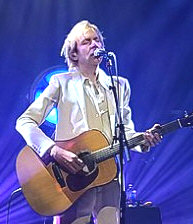 With a pop art collage of musical styles, oblique and ironic lyrics, and postmodern arrangements incorporating samples, drum machines, live instrumentation and sound effects, Beck has been hailed by critics and the public throughout his musical career as being among the most idiosyncratically creative musicians of 1990s and 2000s alternative rock.

Beck's musical style has been considered alternative and indie. He has played many of the instruments in his music himself.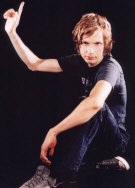 Beck has also done some remixes for fellow artists, notably David Bowie and Björk. He has been known to synthesize several musical elements together in his music, including folk, psychedelia, electronic, country, Latin music, hip hop, funk, soul, blues, noise music, jazz, and many types of rock.
Hire Beck for your party or event!
Beck may be available for your next special event!
Book Beck, now!
For other great suggestions for booking music acts,
click here.
Watch videos
YouTube

For more suggestions, proceed to the next page.
Click here --
Alternative Music Roster
Or, click on one of the below links --
Music Menu
Fast Index
Entertainers Directory
Home