How To Book BILLIE EILISH For Your Event!
Billie Eilish may be available for your next special event!

(sister of
Finneas
)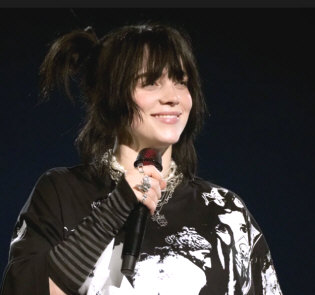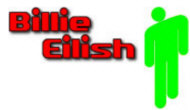 Hits include: "Lovely",
"Ocean Eyes", "Bellyache",
"You Should See Me In A Crown",
"When The Party's Over",
"Idontwannabeyouanymore",
"Come Out and Play",
"Wish You Were Gay",
"Bad Guy", "Bury a Friend",
"All the Good Girls Go to Hell",
"Everything I Wanted",
"No Time to Die", "Ilomilo",
"My Future", "Therefore I Am",
"Lo Vas a Olvidar", "Your Power",
"NDA", "Happier Than Ever",
"Lost Cause", "Male Fantasy".
How to Hire BILLIE EILISH For Your Event!
Popular requests:
BOOKING FEE (booking price, booking cost).
GRAMMY AWARD winning Billie Eilish is an American singer-songwriter.
Billie Eilish first gained public attention in 2015 with her debut single "Ocean Eyes", which was subsequently released by Darkroom, an imprint of Interscope Records. The song was written and produced by her brother, Finneas O'Connell, with whom she frequently collaborates on music and in live shows.
Hire Billie Eilish for your festival or concert plans.
Billie Eilish has received several accolades, including seven Grammy Awards, two American Music Awards, one Guinness World Record, three MTV Video Music Awards, three Brit Awards, and a Golden Globe Award for Best Original Song.
Billie Eilish is the youngest artist in Grammy history and second overall to win all four general field categories—Best New Artist, Record of the Year, Song of the Year, and Album of the Year—in the same year. She was featured in TIME magazine's inaugural TIME 100 Next list in 2019, and the main TIME 100 list in 2021. According to the RIAA and Billboard, Billie Eilish is the 26th-highest-certified digital singles artist and one of the most successful artists of the 2010s.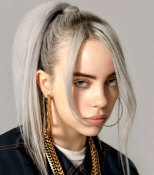 Hire Billie Eilish for your company's special event!
Billie Eilish possesses a soprano vocal range. Avery Stone of Noisey described her vocals as "ethereal", and Maura Johnston of Rolling Stone characterized them as "whispery". Doreen St. Félix of The New Yorker opined that she has a "husky, slurring voice that she can thin out to reedy". Music critic Robert Christgau wrote that while Billie Eilish is musically and commercially pop, her brand also "reminds us how amorphous [pop] has become", describing her soprano as "too diminutive for vocal calisthenics", adding that her "playful version of teen-goth angst" and "electro-saturated debut album" captivated a diverse audience.
Billie Eilish's music incorporates pop, dark pop, electropop, emo pop, experimental pop, goth-pop, indie pop, teen pop, and alt-pop.
Billie Eilish grew up listening to the Beatles, Justin Bieber, Green Day, Arctic Monkeys, Linkin Park and Lana Del Rey. She has said that stumbling upon "Runaway" by Aurora on YouTube inspired her to pursue a music career. Hip-hop is her favorite genre and biggest inspiration.
Billie Eilish has cited Tyler, the Creator, Childish Gambino, and Avril Lavigne as major musical and style influences for her. Other influences include Earl Sweatshirt, James Blake, Amy Winehouse, the Spice Girls, Lorde, Marina and the Diamonds, Britney Spears, Taylor Swift, Nicki Minaj, XXXTentacion, and Twenty-One Pilots. She has been compared in the media to Avril Lavigne, Lorde and Lana Del Rey.
Hire Billie Eilish for your party or event!
Billie Eilish may be available for your next special event!
Book Billie Eilish, now!
For other great suggestions for booking music acts, look here.

For more suggestions, proceed to the next page.
Click here --
Alternative Music Roster or Electronica Music Roster
Or, click on one of the below links --
Music Menu
Fast Index
Entertainers Directory
Home