How To Book THE BLACK CROWES For Your Event!
The Black Crowes may be available for your next special event!



Hits include: "Jealous Again",
"Twice as Hard", "Hard to Handle",
"She Talks to Angels", "Remedy",
"Sting Me", "Seeing Things",
"Thorn in My Pride", "Hotel Illness",
"Sometimes Salvation",
"Bad Luck Blue Eyes Goodbye",
"A Conspiracy", "High Head Blues",
"Lickin'", "One Mirror Too Many",
"Good Friday", "Blackberry",
"Kickin' My Heart Around",
"Only a Fool", "Go Faster",
"Soul Singing", "Wiser Time",
"Goodbye Daughters of the Revolution",
"Good Morning Captain".
How to Hire the BLACK CROWES For Your Event!
Popular requests:
BOOKING FEE (booking price, booking cost).
The Black Crowes are an American rock band formed in Atlanta, Georgia, in 1984.
Their discography includes eight studio albums, four live albums and several charting singles. The Black Crowes was signed to Def American Recordings in 1989 by producer George Drakoulias and released their debut album, Shake Your Money Maker, the following year.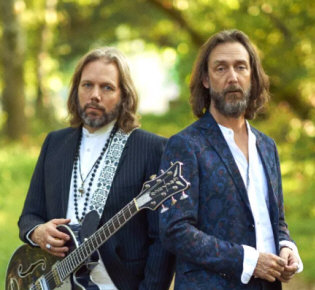 Hire The Black Crowes for your festival or concert plans!
Their follow-up, The Southern Harmony and Musical Companion, reached the top of the Billboard 200 in 1992. The albums Amorica (1994), Three Snakes and One Charm (1996), By Your Side (1999), and Lions (2001) followed, with each showing moderate popularity but failing to capture the chart successes of the band's first two albums. After a hiatus from 2002 to 2005, The Black Crowes regrouped and toured for several years before releasing Warpaint in 2008, which reached number 5 on the Billboard chart.
The Black Crowes have sold more than 30 million albums, and are listed at number 92 on VH1's 100 Greatest Artists of Hard Rock. They were labeled by Melody Maker as "The Most Rock 'n' Roll Rock 'n' Roll Band in the World" and the readers of Rolling Stone voted them 'Best New American Band' in 1990.

In 2021, it was also announced that Brian Griffin is the new drummer. He has toured with Brandi Carlile, Richard Marx, Patti Smith and others.
Hire The Black Crowes for your party or event!
The Black Crowes may be available for your next special event!
Book The Black Crowes, now!
For other great suggestions for booking music acts, look here.

For more suggestions, proceed to the next page.
Click here --
Rock Music Roster
Or, click on one of the below links --
Music Menu
Fast Index
Entertainers Directory
Home