How To Book Blue Magic For Your Event
Blue Magic may be available for your next special event!



Romantic, sensual, soothing, and captivating are the words that describe the musical talents of recording artists, Blue Magic.
In June of 1973, the now world-famous group Blue Magic was formed. Blue Magic reached Gold Status and produced the groups first million-selling hit single, "Sideshow." The gratifying success of that musical tribute led to Blue Magic recording a total of eight albums to date.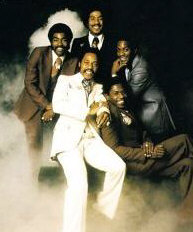 In 1975 they had their first world tour, which lasted sixteen weeks. The tour included forty-eight states in the United States, five countries in Europe, and ten days in the Philippines. Blue Magic concluded their tour with a fourteen-day engagement In the Virgin Islands. They have performed for audiences in London, Copenhagen, Switzerland, Austria, Germany, Nassau, St. Thomas, Bermuda, Montego Bay, Antigua, and Jamaica.
In April of 1975 Blue Magic was chosen as the best new group of the year which earned them an Ebony Award.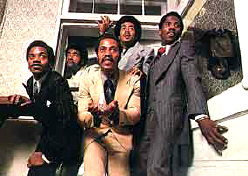 Blue Magic is not only known for their exquisite vocal harmonies but also for their masterful, storytelling choreography. Their choreography is a lesson in dancing imagery. With every movement a new and exciting chapter unfolds. Words, music and movement become as one, as a totally captivating vignette unfolds in front of your eyes.
As a very visually oriented group they have had their share of television appearances, performing and titillating the imagination of the viewer. "Soul Train," "The Mike Douglas Show," "The Jerry Blavat Show," "Dancin' On Air," and "A.M. Philadelphia" are but a few of the television appearances on which they've had the gracious opportunity to perform.
Their electrifying performances and spell bounding style has allowed them to share the stage with the best and the most famous performers of their time. They have shared the stage with such greats as Michael Jackson & The Jacksons, Lionel Richie, The Commodores, Marvin Gaye, Gladys Knight and the Pips, Natalie Cole, The Temptations, The Four Tops, The Spinners, Earth, Wind and Fire, The New Edition, The Stylistics, and Mick Jagger, to name a few.
Speaking of Mick Jagger, Blue Magic has had the premier distinction of collaborating with The Rolling Stones on an album entitled "It's Only Rock n' Roll," which was recorded in 1976 and which achieved Platinum status.
Talented vocalists, whirling dervishes, purveyors of musical mastery, total entertaining entertainers – Blue Magic!
Hit songs include --
Sideshow
Magic of The Blue
Three Ring Circus
What's Come Over Me
Stop To Start
Grateful
Chasing Rainbows
Spell
It's Like Magic
Look Me Up
Summer Snow
Love Has Found Its Way To Me
Teach Me (It's Something About Love)
Freak-N-Stein
Land of Make-Believe
Blue Magic may be available for your next special event!

Genre: R&B
Styles:
.Classic Rock. / ClassicRock
.Philly Soul. / PhillySoul
.Smooth Soul. / SmoothSoul
.Quiet Storm. / QuietStorm
.Soul. / xSoul


Years active:
x70s, x80s

Formed: ..in Pennsylvania / formed nPennsylvania
Formed: ..in Philadelphia / formed PhiladelphiaPA
Formed: in 1973

Based: ..in US
Based: ..in New York / based nNewYork
Based: ..in New York City / based NewYorkNY