Richard De La Font Agency, Inc.
Legendary 5-Star Service and Reputation
Providing Excellence in Entertainment Since 1970

Booking Blues Traveler - book rock music artists
Book Blues Traveler
John Popper, Tad Kinchla, Chan Kinchla,
Brendan Hill, Ben Wilson
Jam Bands, American Trad Rock, Pop/Rock,
Blues-Rock

Booking Information
About This Company
Rock Music Roster | Music Menu
Fast Index | Home | Search
Printable Page
---
How To Book BLUES TRAVELER For Your Event!
Blues Traveler may be available for your next special event!


Hits include: "Run-Around",
"Carolina Blues", "Hook",
"But Anyway", "Conquer Me",
"The Mountains Win Again",
"Canadian Rose",
"Girl Inside My Head",
"Back in the Day",
"Let Her and Let Go",
"Most Precarious".
GRAMMY AWARD winning Blues Traveler (formerly known as "The Establishment" or "The Black Cat Jam" or "The Establishment Blues Band") is an American rock band that formed in Princeton, New Jersey in 1987.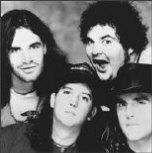 Blues Traveler's music spans a variety of genres, including blues rock, psychedelic rock, folk rock, soul, and Southern rock. They are known for extensive use of segues in live performances

While Blues Traveler is best known among fans for their improvisational live shows, the general public is most familiar with the group from their Top 40 singles "Run-Around", "Hook", and "But Anyway".
Formed while the four members were high school classmates in Princeton, New Jersey, Blues Traveler came of age after graduating and jointly moving to New York City. Everyone but Kinchla attended the New School for Social Research's jazz studies program, but their real education came in the city's clubs, as they climbed their way up from playing open-mic nights to become one of the Big Apple's biggest attractions.
In 1990, three years after graduating from high school, they were signed by A&M Records. After releasing their self-titled debut, "Blues Traveler," that year, the band took to the road, their base of dedicated followers steadily growing as they shared bills with like-minded bands such as Phish, Widespread Panic and the Dave Matthews Band.
Then, John Popper had his epiphany: Why shouldn't all these improv-based bands get together for a formal tour? "I just figured that by joining together we would all be able to get out of the clubs and theaters and play some big places," Popper says today. And so was born the H.O.R.D.E. tour, beginning humbly in 1992, with eight East Coast dates each averaging 7,500 fans. Five years later, it is a certified smash, having featured the Allman Brothers, The Black Crowes, Sheryl Crow and Melissa Etheridge, along with the original crop of bands, most of whom have gone on to huge, popular success.
On July 1, 1997, A&M Records released the sixth record from Blues Traveler titled "Straight On Till Morning." Unlike prior recording efforts, the band was able to spend a considerable amount of time preparing for this record. There was a month of writing and rehearsing in Seattle, there were five more weeks of collaboration in upstate New York, and then there was a month of pre-production. From the swamp boogie howl of the lead single, "Carolina Blues," to the hauntingly hooky "Canadian Rose", the depth of writing and solid performances ooze from every note on "Straight On Till Morning."
"We've always been conscious that the live vehicle is a totally different mode of expression from capturing a performance in the studio," says guitarist Chan Kinchla. "We've always loved doing both. But the ability to really make things work in a vacuum, like you have to do when recording, is something we worked very hard at."
Since signing to A&M in 1989, the band has toured tirelessly and built a solid following on the road. Without much support from the radio community or the other normally conventional record selling vehicles, Blues Traveler emerged as a word of mouth phenomenon due to the simple fact that fans connected to the band's mood and music. Averaging more than 250 shows a year, the quartet would play clubs, street fairs, the upper roadway on the Brooklyn Bridge, benefits, nitrous parties, and basically anywhere there was a working electrical outlet.
Often playing for ten people, the band would return to a town and find that the audience had grown exponentially to a hundred or even a thousand. In their travels across the United States, the band are one of the few touring artists who have brought music to each and every state. In 1992, after all of the big summer touring headliners had passed on Blues Traveler as a support act, lead singer John Popper started the H.O.R.D.E. Festival, which grew into the #4 grossing US tour of the 1996 summer.
On their fourth studio record, the band was finally commercially acknowledged as A&M broke two Top 10 singles, "Run-around" and "Hook," and sold more than six million copies of the 1994 release "Four." Never a "critics darling," Blues Traveler were finally added to the playlists of KROQ and MTV because they became too popular to ignore.
If one were to try and describe the band in one word, it would be "honest." Often, they're too honest, revealing secrets which sometimes shock those who are entertained with these revelations. John Popper has often told interviewers that, "The reason the band hasn't been featured more prominently in our recent videos is because of the circumference of my ass."
The bottom line is that on the road and in the studio, Blues Traveler have honestly loved playing together since they all attended high school together in Princeton, NJ. Leaving themselves no choice, the band literally got into the van and went on the road after graduation.
Blues Traveler may be available for your next special event!
Watch videos
YouTube

Genre: Rock 1
Styles:
.Jam Bands. / JamBands
.American Trad Rock. / AmericanTradRock
.Pop/Rock. / PopRock
.Blues-Rock. / BluesRock


Years active:
x90s, x00s, x10s, x20s
1988-present

Formed: ..in New Jersey / formed nNewJersey
Formed: ..in Princeton / formed PrincetonNJ
Formed: in 1988

Based: ..in US
Based: ..in New York / based nNewYork
---
Concert Schedule – by Live Nation
Concert Schedule – by Ticketmaster

---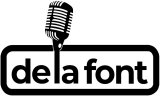 Booking Information
Music Menu
Fast Index | Home | Search
Frequently Asked Questions About How To Hire BLUES TRAVELER for a private party or special event.
HOW TO BOOK BLUES TRAVELER?
(i.e., how to hire BLUES TRAVELER for an event)
You are currently on the official site of De La Font Agency. For more than 50 years, we have successfully helped official talent buyers around the world secure quality talent.
We welcome the opportunity to be of service to you. Let's do this the right way! Let's save you time and frustration!
Simply click on the "Let's Get Started!" link found on this page. Then, send us your request for booking information.
Include information about your plans for your event and how taking steps to hire BLUES TRAVELER (or someone similar) might be of special interest.
If you decide you want to look at other names, simply include your talent-fee budget range and indicate that you want to see who else you might be able to afford with such a budget. We can send you a list of names that are affordable and in the style of music you prefer. We hope to save you time and frustration!
HOW MUCH DOES IT COST TO BOOK/HIRE BLUES TRAVELER?
(i.e., what is the booking fee to hire BLUES TRAVELER for an event?)
(i.e., what is BLUES TRAVELER booking fee to perform at an event?)
Official booking fees for BLUES TRAVELER, or any other celebrity, are determined based on a number of factors and may change at anytime without prior notice.

Factors influencing pricing vary and may include date, location, type of event, whether a private party or a public concert, the artist's calendar, whether the artist is on tour or not, how well tickets are selling at the artist's concerts, the current demand for the artist's music, market activity, etc.

As you might expect, the more in-demand the artist is, the more buyers are prepared to pay. Of course, this causes the artist's price to increase as the artist becomes more popular or decrease when becoming less popular.

Exclusive agents with exclusive representation frequently quote a range instead of a specific price, since changes can occur at anytime. Generally, the artist's manager has a role in the decision to accept any particular offer from a talent buyer.

To learn the most current artist's pricing, or the estimated artist's fee for your particular event, simply click on the "Let's Get Started!" link found on this page. Then, send us your request for booking information.
IS BLUES TRAVELER AVAILABLE TO WORK MY EVENT?
(i.e., what is BLUES TRAVELER's availability?)
To learn the artist's current availability for your special event, simply click on the "Let's Get Started!" link found on this page. Then, send us your request for booking information.

Once we have your event/party information, we will be better able to assist you with putting your entertainment talent booking plans in place as your entertainment consultant. Let's get this done right! We look forward to working with you!
---