Visit new page >>>
BOB SEGER
How To Book BOB SEGER For Your Event!
Bob Seger and the Silver Bullet Band may be available for your next special event!



Hits include: "Lock And Load",
"Trying to Live My Life Without You",
"American Storm", "Night Moves",
"Still the Same", "Against the Wind",
"Understanding", "Fortunate Son",
"Take a Chance", "Boomtown Blues",
"The Fire Inside", "Hollywood Nights",
"Roll Me Away", "We've Got Tonite",
"Ramblin' Gamblin' Man", "Like a Rock",
"Mainstreet", "Old Time Rock & Roll",
"The Real Love", "Downtown Train",
"Chances Are", "The Aftermath", "It's You",
"Even Now", "Shakedown", "Fire Lake",
"Shame on the Moon", "Wait For Me".
How to Hire BOB SEGER For Your Event!
Popular requests:
BOOKING FEE (booking price, booking cost)
.
GRAMMY AWARD winning Bob Seger is an American singer, songwriter, and musician.
As a locally successful Detroit-area artist, Bob Seger performed and recorded as Bob Seger and the Last Heard and Bob Seger System throughout the 1960s, breaking through with his first album, Ramblin' Gamblin' Man (which contained his first national hit of the same name) in 1968.
By the early 1970s, Bob Seger had dropped the 'System' from his recordings and continued to strive for broader success with various other bands. In 1973, he put together the Silver Bullet Band, with a group of Detroit-area musicians, with whom he became most successful on the national level with the album Live Bullet (1976), recorded live with the Silver Bullet Band in 1975 at Cobo Hall in Detroit, Michigan. In 1976, he achieved a national breakout with the studio album Night Moves.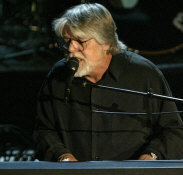 Hire Bob Seger for your festival and concert plans.
A roots rocker with a classic raspy, powerful voice, Bob Seger wrote and recorded songs that dealt with love, women, and blue-collar themes, and is one of the best-known examples of a heartland rock artist.
Bob Seger's albums have sold more than 50 million copies and received seven multi-platinum, four Platinum and two Gold certifications by the RIAA.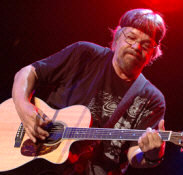 Hire Bob Seger for your very special event or occasion!
Bob Seger's musical style encompasses blues-rock, folk, garage rock, hard rock, heartland rock, heavy rock, psychedelic rock, rock and roll and soul.
With a career spanning six decades, Bob Seger has sold more than 75 million records worldwide, making him one of the world's best-selling artists of all time. He was inducted into the Rock and Roll Hall of Fame in 2004 and the Songwriters Hall of Fame in 2012.
Bob Seger was named Billboard's 2015 Legend of Live honoree at the 12th annual Billboard Touring Conference & Awards.
His discography includes 18 studio albums, two live albums, five compilation albums and more than 60 singles (including regional releases and collaborations).
Bob Seger and the Silver Bullet Band may be available for your next special event!
Hire Bob Seger for your party or event!
Bob Seger may be available for your next special event!
Book Bob Seger, now!
For other great suggestions for booking music acts, look here.

For more suggestions, proceed to the next page.
Click here --
Rock Music Roster
Or, click on one of the below links --
Music Menu
Fast Index
Entertainers Directory
Home