How To Book BOBBY V For Your Event!
Bobby V may be available for your next special event!

(formerly known as "Bobby Valentino")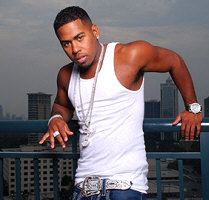 How to Hire BOBBY V For Your Event!
Popular requests:
BOOKING FEE (booking price, booking cost).
Robert "Bobby V" Wilson first entered the music scene in 1996 with the now-defunct youth quartet, Mista. The Boyz II Men-styled group had a hit in 1996 with the single "Blackberry Molasses", but the album didn't follow in the same success and despite a second album being produced by Tim & Bob, it was never released.
Due to management issues, the group decided to split and the members decided to go their separate ways. Despite the short-lived success of the group, Bobby still believes it wasn't a bad experience but a "learning experience".
Some years after Mista broke up, he enrolled in Clark Atlanta University where he majored in Mass Communications, graduating in 2004 with a Bachelor of Arts degree.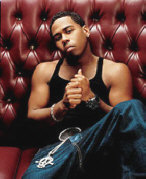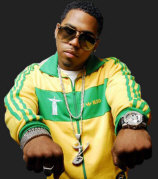 Hire Bobby V for your festival or concert plans.
Bobby V attempted to jumpstart his career by auditioning for the first season of the hit reality show, American Idol, but was rejected by judges, Simon Cowell and Randy Jackson. However, armed with three albums of demos, he continued to pursue his music career dream. The demos reached Poon Daddy, who then forwarded them onto Ludacris and Shaka Zulu. "The rest is history," as Bobby says. He signed with Island Def Jam music imprint and is a member of Ludacris' Disturbing Tha Peace label.
His first single, 2005's "Slow Down", from his "Bobby Valentino" album became a top 10 hit on the U.S. Billboard Hot 100 chart, receiving a huge amount radio and TV airplay. In 2005, he joined other R&B/hip-hop acts, including Bow Wow and Omarion on the Scream 4 Tour. Valentino released a second single from his debut album, the remixed "Tell Me" featuring Lil' Wayne.
Bobby got the nickname "Valentino" because his parents expected him to be born on Valentine's Day, but he was born thirteen days later.
A long-running legal dispute between Bobby V and the UK violinist of the same name has apparently been settled, with the U.S. artist allowed to use the name anywhere except in the UK.
Hit songs include --
Slow Down
Beep
Tell Me
Anonymous
Words
Hands On Me
Turn The Page
Grab Somebody
Hire Bobby V for your party or event!
Bobby V may be available for your next special event!
Book Bobby V, now!
For other great suggestions for booking music acts, look here.
Listen to music:
YouTube Music | Spotify

Genre: R&B
Styles:
.Contemporary R&B. / ContemporaryR&B
.Urban. / xUrban


Years active:
x90s, x00s, x10s, x20s

Born: ..in Mississippi / born nMississippi
Born: ..in Jackson / born JacksonMS
Born: Feb 27, 1980

Raised: ..in Georgia
Raised: ..in Atlanta

Based: ..in US
Based: ..in California / based nCalifornia
Based: ..in Los Angeles / based LosAngelesCA
Based: and
Based: ..in Georgia / based nGeorgia
Based: ..in Atlanta / based AtlantaGA